Update on My Curated Plan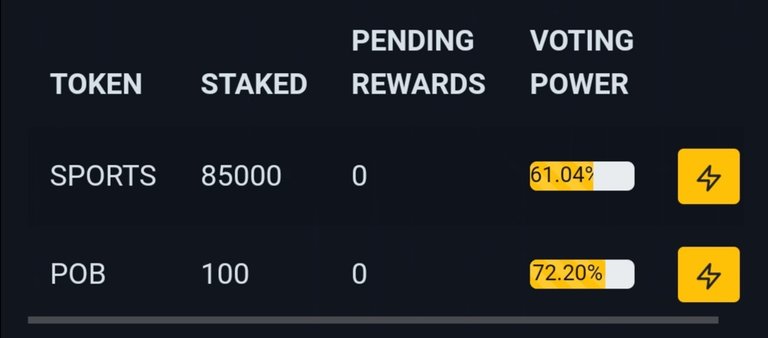 source
Hi, I'm @ahmetay. I started curating Sports with this account. However, my tokens were not locked in this account. I had delegation from my @ahmetay and @taseli accounts. However, I didn't like this. I have an extreme disorder. We can call it perfectionism. Tokens must be locked in this account if I'm going to curate from this account.
So I withdrew the delegations. I started locking SPORTS to this account. I'm thinking of transferring from my other accounts to this account and staking.
I also decided to curate POBs with this account. To start with, I bought 100 POBs and staked them. I know that POB's return is much more profitable. For now, I will be curating POB and SPORTS together. The vote seems to be enough for two tribes. More than that, the main account's voting power is insufficient. Let's see what the next days bring.
That's all for now. See you soon. Goodbye.
---
---