ANALISIS || PREMIER LEAGUE - Previa Gameweek 36 [ESP-ENG] ⚽️⚽️⚽️
ANALISIS || PREMIER LEAGUE - Previa Gameweek 36 [ESP-ENG] ⚽️⚽️⚽️
A esta altura de la temporada ya casi está casi todo dicho. Algunas cosas ya empiezan a acariciarse y otras a dejarlas ir. Unas ya son casi una realidad, y otras practicamente un resultado de lo que podría ser un milagro. Repasaremos un par de partidos por venir y una estrella a ver en éste cielo.
At this stage of the season almost everything has been said. Some things are already beginning to be caressed and others to be let go. Some are almost a reality, and others are practically a result of what could be a miracle. We will review a couple of games to come and a star to see in this sky.
---
ARSENAL vs. BRIGHTON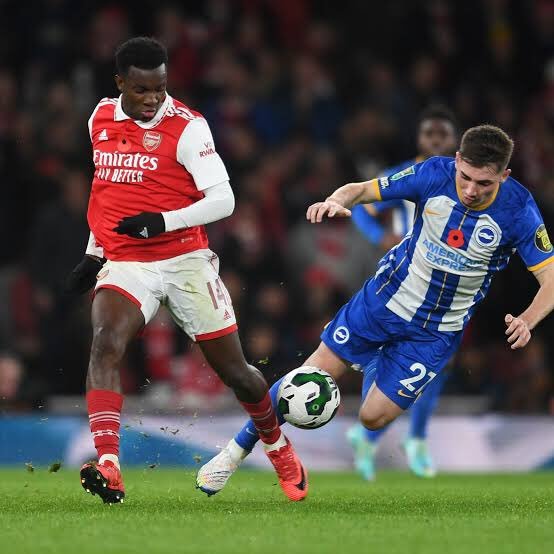 ARSENAL logró la importante victoria ante el Newcastle, y para los de Londres, aún es posible el milagro. ¿Ya te enteraste de cómo motivó Arteta a su plantilla para éste encuentro? Los documentales no son tan aburidos como los pintan. Luego de su dolorosa derrota ante el nuevo líder del campeonato, ha ganado sus dos partidos, anotando cinco goles y recibiendo apenas uno en contra. Sin embargo, la diferencia sigue siendo considerable: un punto de diferencia con un partido jugado más que su rival podría ser una diferencia insalvable. Parece que el traje del Liverpool 2022 le quedará a la medida a éste Arsenal, como perseguidor de los ciudadanos. Seguimos disfrutando ver jugar a los gunners porque vuelven a mostrar esas ganas de ganar el campeonato, y los hace ejecutar la orquesta de manera sincronizada y con armonía.
BRIGHTON marcha de septimo en la clasificación, gracias a su espeluznante derrota ante el Everton en la última fecha. Los de Merseyside asaltaron el nido de las gaviotas y ganaron 1-5. Con ése resultado cortaron la racha de dos victorias ante el Wolverhampton y el Manchester United. Con todo, el Brighton aún sueña con meterse en competiciones continentales. Mucho le servirán los resultados que obtenga ahora, ya que es el equipo que más partidos pendientes tiene. Ahora visita Londres. ¿Y cómo le ha ido en casa ajena? No tan mal, porque en ésta temporada tiene un 43% de victoria, lo cual es muy bueno para una liga tan competitiva, y la modesta plantilla que tiene. Roberto de Zerbi transformó a éste equipo sin miedo al éxito, cambiando alguanas cosas del técnico anterior y ha sobrevivido en el intento.
La última vez que ambos se enfrentaron en el Emirates la victoria fue para la visita, y uno de los que anotó fue Trossard, que vuelve al mismo escenario pero con otra camiseta. ¿Se cumplirá "la ley del ex"?
ARSENAL achieved the important victory over Newcastle, and for the Londoners, a miracle is still possible. Have you heard how Arteta motivated his squad for this match? Documentaries are not as boring as they are made out to be. After their painful defeat to the new championship leaders, they have won both their games, scoring five goals and conceding just one. However, the gap is still considerable: a point difference with one more game played than their opponents could be an insurmountable difference. It looks like the Liverpool 2022 suit will fit this Arsenal side to a tee as chasers of the Citizens. We continue to enjoy watching the Gunners play because they are once again showing that desire to win the championship, and it has them playing the orchestra in sync and harmony.
BRIGHTON are seventh in the standings, thanks to their shocking defeat against Everton last time out. The Merseyside side stormed the Seagulls' nest to win 5-1. That result snapped a two-game winning streak against Wolverhampton and Manchester United. Nevertheless, Brighton are still dreaming of reaching the continental competitions. They will benefit a lot from the results they get now, as they are the team with the most games in hand. And how have they fared at home? Not so bad, because this season they have a 43% win rate, which is very good for such a competitive league, and the modest squad they have. Roberto de Zerbi transformed this team without fear of success, changing some things from the previous coach and has survived in the attempt.
The last time the two sides met at the Emirates the victory went to the visitors, and one of the scorers was Trossard, who returns to the same venue but in a different shirt. Will "the law of the ex" be fulfilled?
---
LEEDS UNITED vs. NEWCASTLE UNITED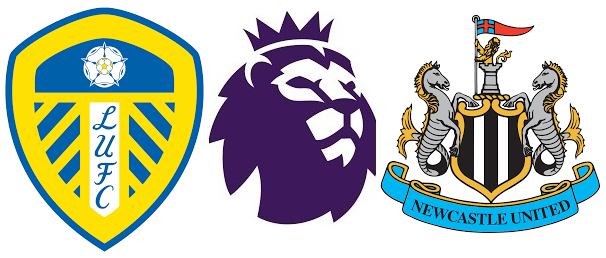 LEEDS UNITED salió del Etihad con las manos vacías y dejó que el Manchester City cantara victoria por vigésima sexta vez en la temporada. Ahora, llevan seis partidos sin ganar. En ese tiempo sólo han sacado un empate, lo cual ha hecho que caigan al penúltimo puesto de la tabla y ahora todos están sacando cuentas. El primero que lo hace es Sam Allardyce, el experimentado entrenador recién llegado para sustituir a Javi García. El sexagenario está seguro de que no deben conformarse con menos de los nueve puntos que están por jugarse. Para ello deberán mejorar todas las líneas. Es verdad que en ésta última mala racha mencionada han anotado un gol en cada encuentro, pero, ¡vamos muchachos! Si quieren ganar con sólo ese marcador a favor, más le vale que entonces dejen su portería invicta. Además, en casa han jugado 17 veces, y han ganado apenas 5. ¿Podrán salvarse del descenso? Esta es al interesante lucha que los chicos de blanco están realizando.
NEWCASTLE UNITED rompió su racha positiva de tres victorias seguidas gracias a la derrota que le propinó el Arsenal a domicilio. Son terceros, y sin duda su meta es quedarse allí. Ya un segundo puesto está fuera de su alcance. Pero con ese estrecho bloque de tres equipos tratando de obtener los dos puestos restantes para la próxima Champions League es la otra lucha interesante que seguimos fijándonos. Las urracas buscarán sumar de tres en el Elland Road y aprovechar ésta doble jornada para ellos y buscar otro trío de puntos ante las gaviotas. De obtener ambos resultados favorables hace casi improbable que puedan salir del top 4 éste año. Apunten por ahí: 47% de victorias cuando visita un estadio ajeno. Los de Eddie Howe vendrán dolidos por su última derrota y buscando establecerse definitivamente en lo alto.
La última vez que las urracas pisaron el cesped de Elland Road se llevaron la victoria. Eso sí: el margen fue estrecho, y sólo pudieron ganar por la mínima. Eran otros tiempos.
LEEDS UNITED came away from the Etihad empty-handed, leaving Manchester City to claim victory for the 26th time this season. They have now gone six games without a win. In that time they have only drawn one, which has seen them drop to second to last in the table and now everyone is doing the math. The first to do so is Sam Allardyce, the experienced coach who has just arrived to replace Javi Garcia. The 60-year-old is certain that they must not settle for less than the nine points at stake. To do so, they will have to improve in all areas. It is true that in this last bad streak they have scored a goal in every game, but, come on guys! If they want to win with only that score in their favor, they had better keep a clean sheet. Also, they have played 17 home games, and have won just 5. Can they save themselves from relegation? This is the interesting struggle the boys in white are going through.
NEWCASTLE UNITED broke their positive streak of three wins in a row with an away defeat by Arsenal. They are third, and certainly their goal is to stay there. Second place is already out of reach. But with that tight block of three teams trying to get the two remaining spots for the next Champions League is the other interesting fight we keep looking at. The Magpies will be looking to make it three out of three at Elland Road and take advantage of this double-header for them and look for another trio of points against the Seagulls. If they get both favorable results it makes it almost unlikely that they can get out of the top 4 this year. Aim over there: 47% of wins when visiting a foreign stadium. Eddie Howe's side will be smarting from their last defeat and looking to establish themselves at the top for good.
The last time the Magpies stepped onto the Elland Road turf they came away with the win. Mind you: the margin was narrow, and they could only win by the narrowest of margins. Those were different times.
---
EL JUGADOR || THE PLAYER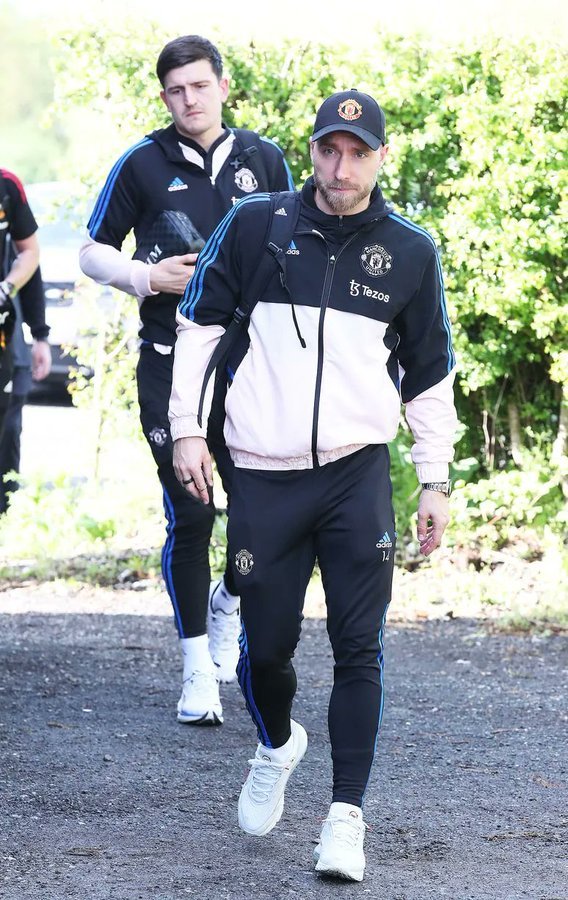 CHRISTIAN ERIKSEN está de vuelta. Desde su última lesión ha acumulado cuatro titularidades, y en ellas, su equipo ha logrado dos victorias, un empate y una derrota cuando. Obviamente juegan 10 más, pero Eriksen es clave para la distribución del juego y la amplitud del equipo cuando es necesario. También, los pases largos son bien ejecutados por éste jugador internacional. ¡Y vaya que lo necesitan en éste momento! El Manchester United marcha cuarto, con el último boleto para la Champions League y no quiere soltarlo. La experiencia y visión que tiene Christian puede ser vital para las aspiraciones de unos necesitados diablos rojos.
CHRISTIAN ERIKSEN is back. Since his last injury he has racked up four starts, and in those, his team has managed two wins, a draw and a loss when. Obviously they play 10 more, but Eriksen is key to the distribution of play and width of the team when needed. Also, long passes are well executed by this international player, and boy do they need him at the moment! Manchester United is in fourth place, with the last ticket to the Champions League and they don't want to let go of it. Christian's experience and vision can be vital for the aspirations of the needy Red Devils.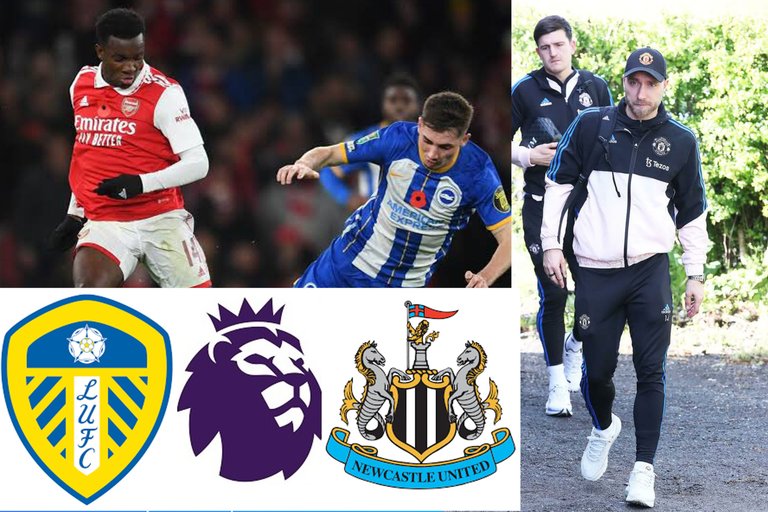 Al Manchester City le quedan cuatro compromisos. Los rivales son: Everton, Chelsea, Brighton y Brentford. ¿Ves posible que se deje robar algunos puntos en ésta racha final? ¡Se acaba la Premier! Y el show está garantizado. ¡Disfrutemos el futbol!
Manchester City has four games remaining. The opponents are: Everton, Chelsea, Brighton and Brentford. Do you think it's possible for them to steal a few points in this final run? The Premiership is over! And the show is guaranteed, let's enjoy the soccer!

⚽️⚽️⚽️

FUENTES / SOURCES
Portada: Realizada por mi en GIMP con imágenes debidamente señaladas // Cover: Made by me in GIMP with images duly marked.
Banner: Made by me in GIMP with my own images and free resources from the site pfpmaker.com/
Idioma: Post redactado en español y luego traducido al inglés mediante DeepL/ // Language: Post written in Spanish and then translated into English through DeepL
---
---