LIVERPOOL 2 - 2 MANCHESTER CITY - Premier League ⚽️⚽️⚽️ [ESP-ENG]
LIVERPOOL 2 - 2 MANCHESTER CITY
Premier League
⚽️⚽️⚽️ [ESP-ENG]
Tuvimos que esperar hasta el final de la fecha para ver el partido más importante. El Liverpool recibía al Manchester City por el liderato del torneo, en el cual, sólo un punto les servía de diferencia. Practicamente con toda la carne en el asador, ambos conjuntos saltaron al terreno. ¿Quién sería el líder luego de éste encuentro?
We had to wait until the end of the day to see the most important match. Liverpool received Manchester City for the leadership of the tournament, in which only one point was the difference between them. Practically with all the meat on the grill, both teams took to the field. Who would be the leader after this match?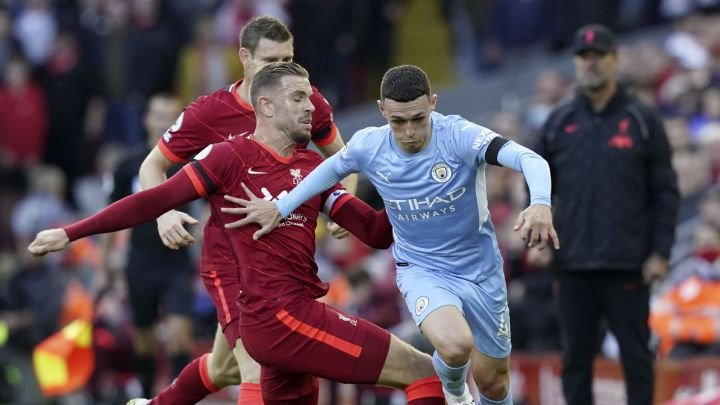 Liverpool presentó un 4-3-3 sin novedades importantes en la delantera ni el mediocampo. Pero saltaba a la vista ver el nombre de James Milner como lateral derecho en sustitución del habitual Alexander-Arnold. Milner ha sido "utility" en los rojos, y estamos seguros de su buen trabajo en ésta importante asignación. Y para los que les gusta las estadísticas, Van Dijk nunca ha perdido en Anfield cuando es titular. Bueno, bueno... era solo un dato interesante. Tampoco es que ya sabíamos quien iba a ganar...
De forma similar, Guardiola presenta su 4-3-3 casi calcado a lo que vimos contra el Chelsea en el último fin de semana. Sólo que esta vez presentaba a Grealish por izquierda y Foden por el medio. Sabemos que Guardiola no está usando un 9 nato, y más bien parece que ese espacio es uno que cualquiera puede atacar u ocupar de forma temporal. Así que los centrales contrarios no se enfocan de un jugador específico, sino al que les toca marcar en ésa oportunidad.
Liverpool fielded a 4-3-3 formation with no major changes up front or in midfield. But it was noticeable to see the name of James Milner at right-back replacing the usual Alexander-Arnold. Milner has been a utility for the Reds, and we are sure he will do a good job in this important assignment. And for those who like statistics, Van Dijk has never lost at Anfield when starting. Well, well... it was just an interesting tidbit. It's not like we already knew who was going to win either....
Similarly, Guardiola fielded his 4-3-3 almost carbon copy of what we saw against Chelsea last weekend. Only this time he fielded Grealish on the left and Foden through the middle. We know Guardiola is not using a natural 9, and rather it looks like that space is one that anyone can attack or occupy temporarily. So the opposing central defenders do not focus on a specific player, but on the one they have to mark in that opportunity.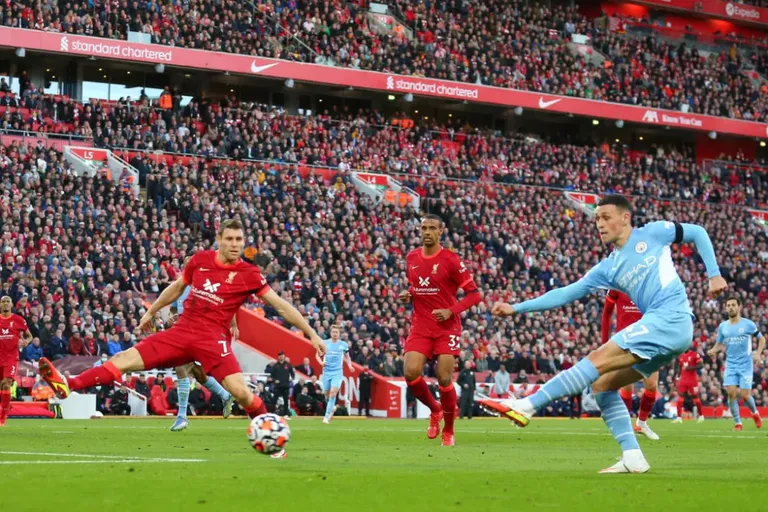 Poco tuvimos que esperar para ver la propuesta de cada uno. Los de Guardiola buscaban tener el balón, y presionar arriba para buscarlo prontamente. Estuvieron probando y distribuyendo juego por todo el terreno de forma uniforme, decantándose finalmente por usar más las bandas que el medio. En quince minutos vimos el primer enrosque entre Gabriel Jesús y Grealish sobre quien ocuparía el extremo derecho y la posición de 9. Pudimos ver a un Bruno Silva enchufadísimo, tal como nos ha acostumbrado en las últimas presentaciones. Al minuto 20 logró tomar la lanza y dejar a unos cinco rojos atrás para finalmente dejar el balón a Foden, quien no pudo anotar. Pareciera que hubiera unas letras pasando en la frente de los jugadores diciendo: "Paciencia muchachos, más adelante tendremos otras. No hay por qué apurarse".
Los de Klopp iban a un juego más vertical. Buscando filtrar el balón y hacer correr a los rapiditos cada vez que recuperaran. Aunque lo vimos varias veces, lo notamos algo impreciso, y no necesariamente producto de una presión alta del rival, sino quizás de tomarse un par de segundos más y medir bien ("Como si fuera tan fácil" ¿no?). Varios pases adelante fueron de primera, donde no salían bien del todo. Entonces, rápidamente debían retornar a labores defensivas. Cuando no sucedía ésto, eran los balones largos y las corridas, donde se repartían y dividían las buenas y las malas. El primer tiempo fue más que todo de dominio celeste, por ésta misma situación.
We didn't have to wait long to see what each side was proposing. Guardiola's team looked to have the ball, and press high up to look for it quickly. They were testing and distributing play evenly throughout the field, finally opting to use the flanks more than the middle. In fifteen minutes, we saw the first tussle between Gabriel Jesus and Grealish about who would occupy the right winger and the position of 9. We could see a Bruno Silva in full swing, as he has become accustomed to in recent presentations. In the 20th minute he managed to take the spear and leave about five Reds behind to finally leave the ball to Foden, who could not score. It seemed as if there were some letters passing on the foreheads of the players saying: "Patience boys, we will have others later on. There's no need to rush."
Klopp's men were playing a more vertical game. Looking to filter the ball and make the quickies run every time they recovered. Although we saw it several times, we noticed it was a bit imprecise, and not necessarily due to high pressure from the opponent, but perhaps to take a couple of seconds more and measure well ("As if it was that easy", right?). Several forward passes were first time, where they did not come out well at all. Then, they had to quickly return to defensive duties. When this did not happen, it was the long balls and runs, where the good and the bad ones were shared and divided. The first half was mostly dominated by the Celeste, due to this same situation.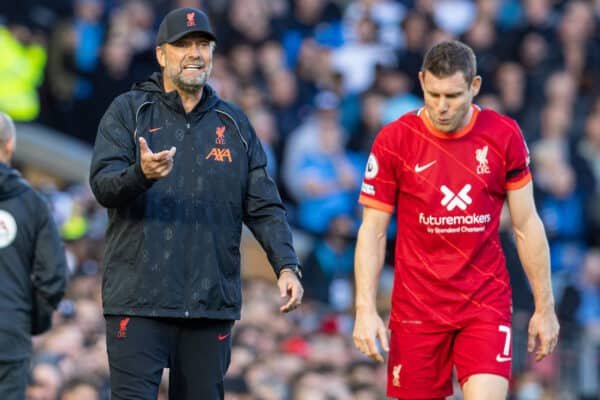 Luego de la jugada de Bruno, creo que el equipo se envalentonó. Dominó tanto al rival que poco pudimos ver que le llegaban los balones a Mané y Salah. Jota lo tocaba porque bajaba a buscarlo. El partido empezaba a picarse. Hubo varias jugadas en las que se pedía penalizar al infractor, pases imprecisos de ambos, y dinámica rápida en ambas canchas. Tanto que de pronto el City se le olvidó ese juego horizontal que impone Pep, buscando ser más vertical y hasta vimos algunos balones largos y cambios de banda desde la defensa a la delantera. Un primer tiempo bueno, faltaba el gol.
El duelo que acaparó las miradas fue Milner vs. Foden, en el ataque izquierdo del City. Mayormente el joven atacante permaneció de ése lado. Pareciera que su función sería ganar en velocidad y corrida al experimentado Milner. Varias veces vimos esos balones largos a ese sector y ambos corriendo juntos, y claro que llevándose uno que otro empujón. Pero parecía que éste par de ingleses se respetaban mutuamente y pensaban tomarse un té juntos esta tarde en algún café cercano en el barrio, porque no hubo acuses, reproches ni malicia entre ambos en todo el encuentro. Pero vimos cómo cada uno utilizaba sus recursos disponibles para sacar partido. Muy vistoso y profesional estuvo ese lado. Al sonar el pitazo, seguro te reíste al ver a Klopp correr al vestuario a empezar a armar la charla.
After Bruno's play, I think the team was emboldened. They dominated the opponent so much that we could hardly see the balls coming to Mané and Salah. Jota was touching it because he was going down to get it. The game was starting to get choppy. There were several plays where the offender was called for a penalty, inaccurate passing from both, and fast dynamics in both camps. So much so that suddenly City forgot that horizontal game that Pep imposes, looking to be more vertical and we even saw some long balls and switching from defense to forward. A good first half, but the goal was missing.
The duel that caught the eye was Milner vs. Foden, in City's left attack. Mostly the young attacker stayed on that side. It seemed that his role would be to beat the experienced Milner in speed and running. Several times we saw those long balls to that sector and both running together, and of course getting a push or two. But it seemed that this pair of Englishmen respected each other and were planning to have tea together this afternoon in a nearby café in the neighborhood, because there were no accusations, reproaches or malice between the two throughout the match. But we saw how each used their available resources to their advantage. Very colorful and professional was that side. As the whistle blew, you probably laughed as you watched Klopp run to the locker room to start setting up the talk.

EL MOMENTO // THE MOMENT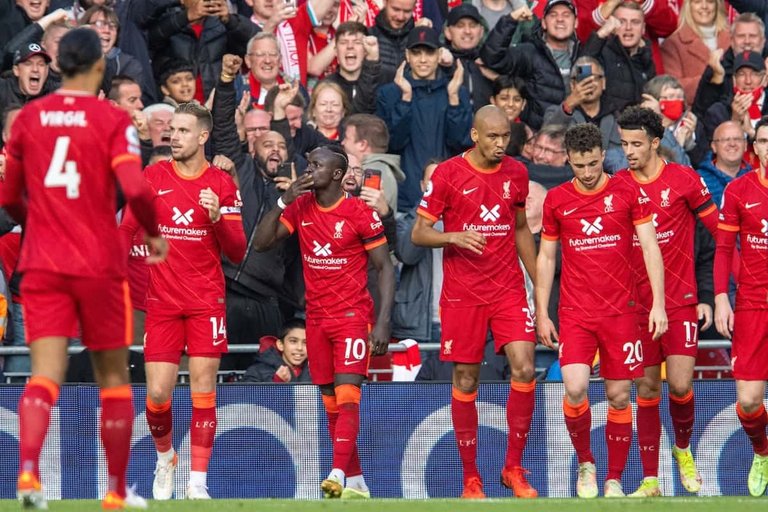 Como saben, me gusta hablar de "momento" del partido, no tanto de jugadas, porque quizás lo mejor de un encuentro, o la situación que destrabó un partido, o lo más emocionante del match, no se circunscribe a una sola jugada aislada, sino a un lapso de tiempo un poco más extenso. Por eso en ésta oportunidad pienso que fue la última media hora de partido. Ya habíamos visto a Jota encarar ferozmente el arco de Ederson, y era el primer aviso de que la conversada del medio tiempo les había llegado al corazón deportista. Pero en dicha última media hora llegaron todos los goles.
Mané tomó un magistral pase de Salah en plena carrera y logró vulnerar la valla ciudadana. El egipcio cambió de ritmo y su compañero del continente logró poner en ventaja al local. En la mayoría del encuentro Salah estuvo en una posición peculiar, bien pegado a la banda. Se ve que lo pusieron a jugar para el bien colectivo, y tratar de abrir un poco la defensa del City para generar hoyos. Pero ceñido a este libreto, empezó bien pegado pero de pronto cerró un poco hacia dentro y logrando asistir perfectamente a Mané. Intachable jugada.
En lo particular, hayo interesante ver al Manchester City por debajo en el marcador. Allí debe mostrar de qué está hecho, y buscar subir más, si aún no se ha decido a hacer de forma clara. Que tanto se mantienen concentrados y evitan jugar con el árbitro. En los primeros minutos, se vio hasta en el técnico que los desconcertó. A los 10 minutos llegó el empate por parte de Foden, quien fue, fue, fue y fue... Estupendo éste muchacho.
Pero en el minuto 76 de nuevo vimos otra genialidad de Mohamed Salah: tomó el pincel y dibujó uno de los mejores goles de la jornada, llevándose por delante a varios rivales y quebrándole la cintura a LaPorte, sacó el disparo hasta el fondo de la red. ¡Puro lomito! Si no lo has visto, te doy permiso para que pauses la lectura y vayas a YouTube a verlo.
As you know, I like to talk about the "moment" of the match, not so much about plays, because perhaps the best of a match, or the situation that unlocked a match, or the most exciting of the match, is not circumscribed to a single isolated play, but to a slightly longer period of time. That's why in this opportunity I think it was the last half hour of the match. We had already seen Jota fiercely facing Ederson's goal, and it was the first sign that the half-time talk had reached their sporting hearts. But in that last half hour all the goals came.
Mané took a masterful pass from Salah in the middle of the run and managed to breach the city goal. The Egyptian changed pace and his teammate from the continent was able to put the home side ahead. For most of the game, Salah was in a peculiar position, tight to the flank. It is clear that he was put to play for the collective good, and try to open up City's defense a bit to generate holes. But sticking to this script, he started well stuck but suddenly closed a little inside and managed to assist perfectly to Mané. An impeccable play.
In particular, I find it interesting to see Manchester City behind on the scoreboard. There they must show what they are made of, and look to go further up, if they have not yet decided to do so clearly. How much they stay focused and avoid messing with the referee. In the first minutes, it was seen even in the technician who baffled them. After 10 minutes came the equalizer by Foden, who went, went, went and went? This boy was great.
But in the 76th minute we again saw another stroke of genius from Mohamed Salah: he took the paintbrush and scored one of the best goals of the day, taking several opponents by the scruff of the neck and breaking LaPorte's waist, he shot the ball into the back of the net. Pure lomito! If you haven't seen it, I give you permission to pause the reading and go to YouTube to watch it.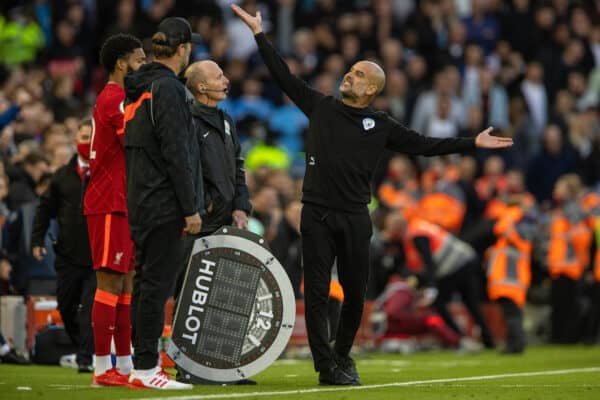 De Bruyne logró empatar al minuto 81, en medio de unos minutos bien caldeados del técnico español, quien se ganó una amarilla, pero aprovechó el gol para descargar todo su malestar gritando a todo pulmón en Anfield. Si afuera del estadio había un vendedor ambulante, seguro que escuchó el grito de Pep. Nada que reprochar al publico local. Lo escuchamos cantar, gritar, animar a su equipo. Y también de meter presión. Seguro que pudiste escuchar los abucheos cuando su antiguo jugador Raheem Sterling pisó el terreno de juego y tocaba el balón.
De Bruyne managed to equalize in the 81st minute, in the midst of some heated minutes for the Spanish coach, who earned a yellow card, but took advantage of the goal to vent all his displeasure by screaming at the top of his lungs at Anfield. If there was a peddler outside the stadium, he was sure to hear Pep's shout. Nothing to reproach the home crowd. We heard him singing, shouting, cheering for his team. And also to put pressure. I'm sure you could hear the boos when their former player Raheem Sterling stepped on the pitch and touched the ball.

TOP 3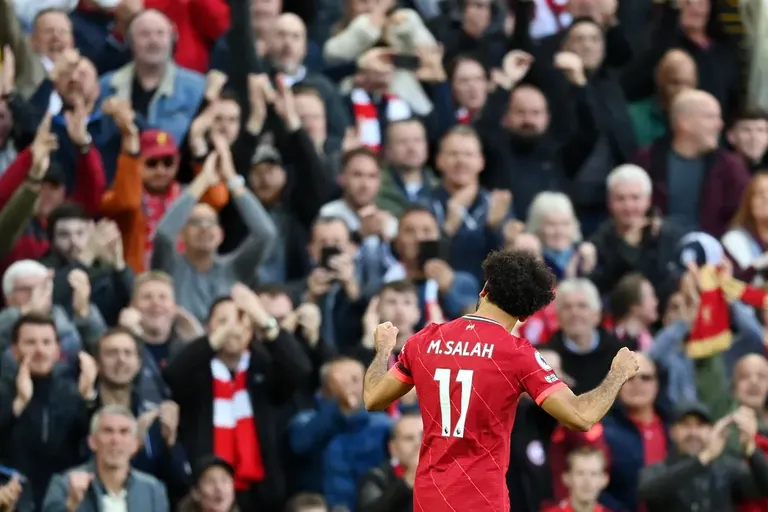 Elegir un solo jugador es muy difícil. Así que prefiero elegir un top 3.
1. MOHAMED SALAH (Liverpool). Abnegadamente arrancó el encuentro sacrificándose y cumpliendo una función de seguro impuesta por el técnico, por encima del beneficio individual. Y ya en el complemento supo ser preciso cuando le tocó. Gracias a su talento logró poner adelante a su equipo en par de oportunidades. Nota máxima.
2. PHIL FODEN (Manchester City). Bien concentrado en los noventa minutos. Supo correr, pasar, cambiar ritmo, y no le molestó los duelos personales ni ser referenciado en ése costado. Tuvo sus importantes oportunidades y también se le vio animando a sus compañero a buscar el juego arriba y no quedarse tanto en el juego horizontal.
3. ALISSON (Liverpool). Contener a ésta dinámica delantera no es nada fácil. Por eso, se agradece tener un buen portero. Aunque permitió dos, en el primer tiempo tuvo dos intervenciones claras, evitando que cayera prontamente su portería. Mantuvo el nivel y sus buenas participaciones en todo el encuentro.
Choosing a single player is very difficult. So I prefer to choose a top 3.
1. MOHAMED SALAH (Liverpool). He started the match selflessly sacrificing himself and fulfilling an insurance role imposed by the coach, above the individual benefit. And in the second half he knew how to be precise when it was his turn. Thanks to his talent he managed to put his team ahead in a couple of opportunities. Top mark.
2. PHIL FODEN (Manchester City). Well concentrated in the ninety minutes. He knew how to run, pass, change rhythm, and was not bothered by personal duels or being referenced on that side. He had his important opportunities and was also seen encouraging his teammates to look for the game up and not to stay so much in the horizontal game.
3. ALISSON (Liverpool). Containing this dynamic striker is not easy. That's why, it's grateful to have a good goalkeeper. Although he allowed two, in the first half he had two clear interventions, preventing his goal from falling early. He kept his level and his good participations throughout the game.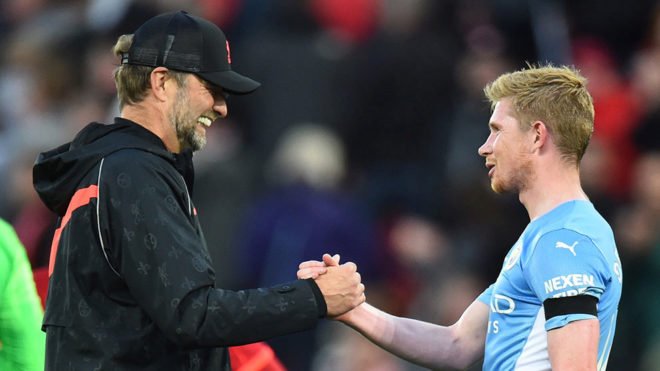 El encuentro terminó con un fuerte abrazo jovial entre ambos entrenadores. El aplauso de la afición y un Mohamed Salah más que consagrado con su afición. Ambos permanecerán en la compacta parte alta de la tabla, donde entre el primero y el sexto sólo hay dos puntos. Y entonces, luego de éste encuentro, ¿quién es el líder del torneo? El Chelsea, y en solitario. Él es el ganador de éste partido. ¡Ahora sí! Observa el compacto. Gracias por leer. Hasta pronto...
The match ended with a big jovial embrace between the two coaches. The applause of the fans and a Mohamed Salah more than devoted to his fans. Both will remain in the compact top half of the table, where there are only two points between first and sixth. And so, after this match, who is the leader of the tournament? Chelsea, and alone. He is the winner of this match. Now watch the compact. Thanks for reading. See you soon...

⚽️ ⚽️ ⚽️
My social media / Mis redes sociales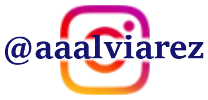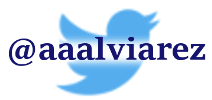 ---
---