CRISTIANO RONALDO, MY FAVORATE ATHELIC - Sports Talk Social TWC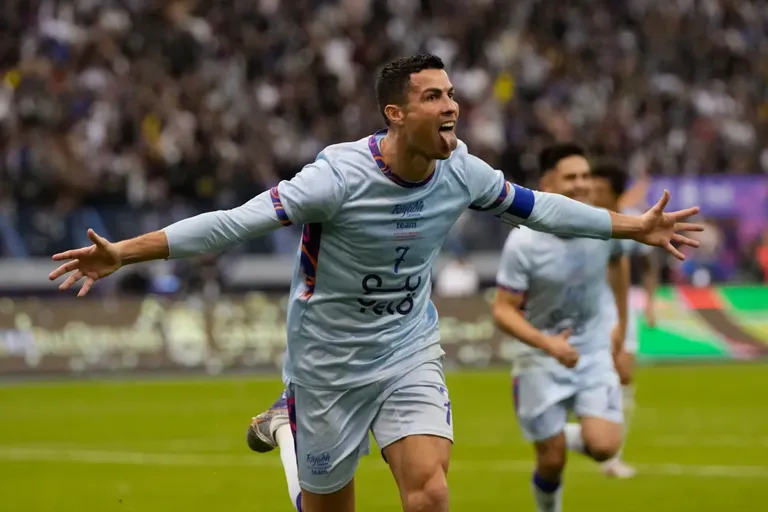 Source
Sports are great. As a man, I will say if you don't have a sport, you love or like, then you aren't a man. Following this sport is where we have our fun. There is diversity in these sports and we all have a choice to make in them. I have at least a player in all sports. For example, in basketball, I will choose Michael Jordan. In athletics, Usain Bolt is my man. For the sake of this contest, I am going for the one I love in all-time. Football it is. Thanks to @Sportstalksocial for this contest.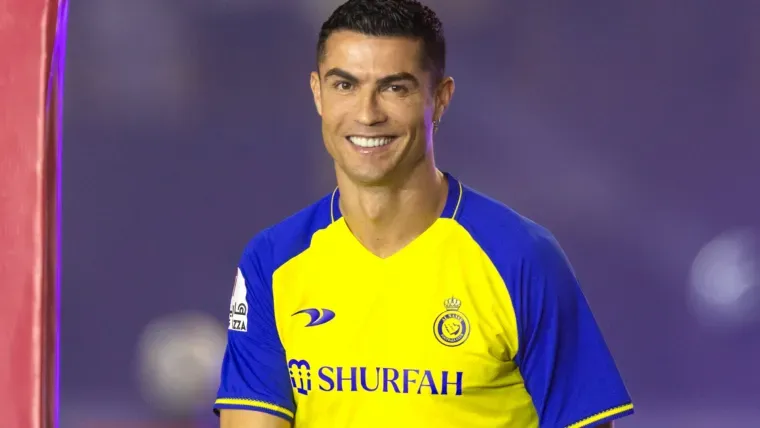 Source
My favorite sport is football. In football, I have a team I support. Well, for this sportsman I love, he used to be a rival. But for how amazing football is, things changed. For that one man I can die for in football, I want to get a DSTV. That one man who because of him, DSTV had to go all the way to Saudi Arabia to now telecast their league. He is Cristiano Ronaldo.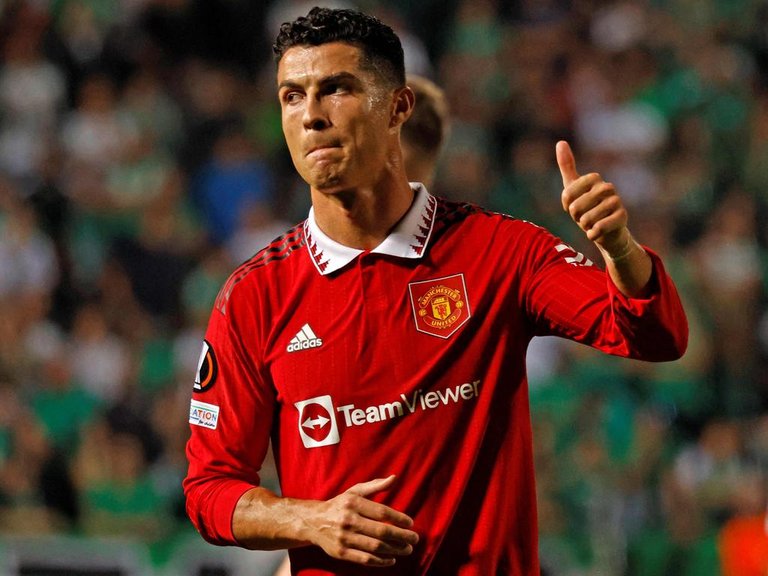 Source
Cristiano Ronaldo was player I never liked because he was in Manchester United. As a Chelsea fan, I had that hatred for him until he moved to Real Madrid. In Real Madrid I had a little support for him because I hated Barcelona for what they did to us in 2009. That made me move my eyes to Ronaldo and that was when the love I had for him in football grew like fire in harmattan. Ronaldo is the man.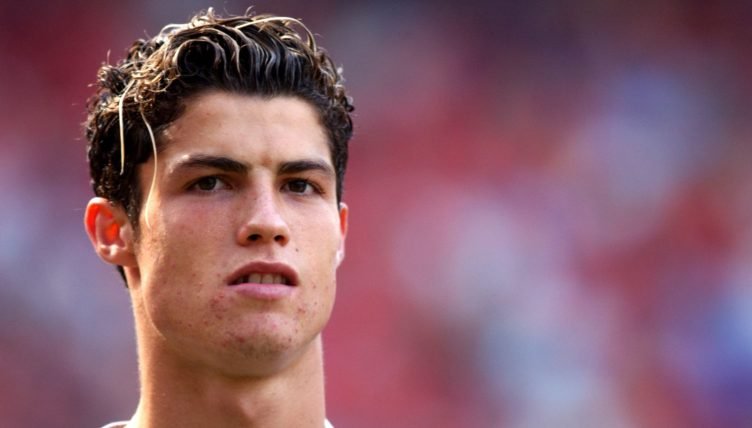 Source
His journey through the sports made me love him. The way he started form the streets. How his mother motivated him to be great. He never stopped. He proved with his achievements that with hard work talent isn't enough. You need to work so hard that you body will give you the chance to be the best of what you wish for. He being the first to be in the training grounds and the last to leave. His determination to what he wanted is just high. That is what I love and adore about him. His perseverance is on a top level that anyone that wish to make it in life should learn that from him. He is a great man to emulate.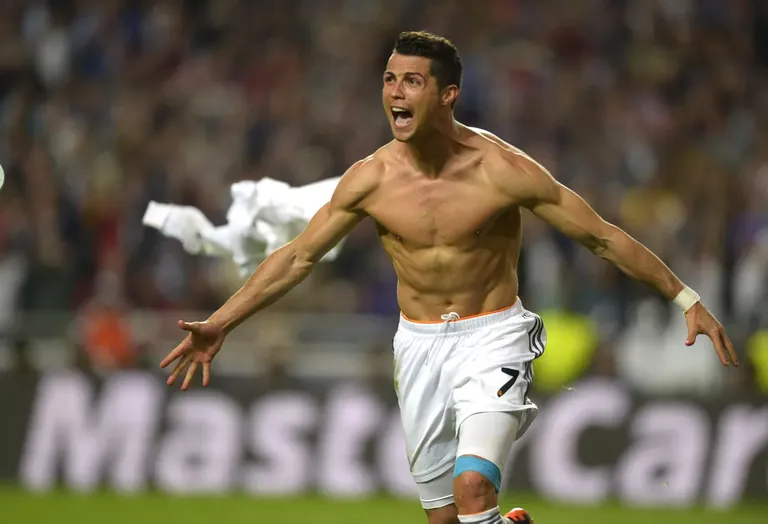 source
Comebacks in football is always a great one. The ones I love most is the ones in UCL. In 2016 against VfL Wolfsburg, we lost a 2-0 in their home. They came to our home and home wasn't much but Ronaldo was present. A moment I will always love and remember. Ronaldo stepped up with his team mates, gave us a hat-trick to took us to the semi-finals that year. It was great one and a moment I added to my achieves of his greatness.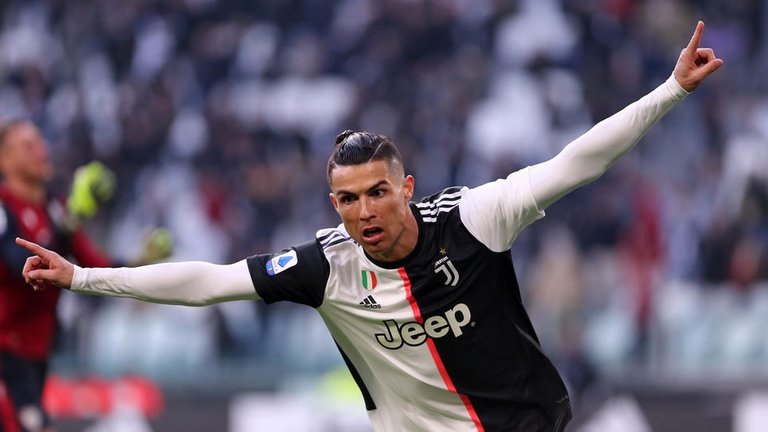 Source
Another was against Atletico Madrid when he was in Juventus. It was a Champions league round of 16 game. Atletico Madrid had the lead in Spain by 2. The fans booed him and the team and he told them they should expect greatness in Italia when they come. When they came, he did what he does best. It was another historic moment which he scored a hat-trick to push Juventus to the next stage. He did it again and I was all joyed because the man who does it best for me did it again.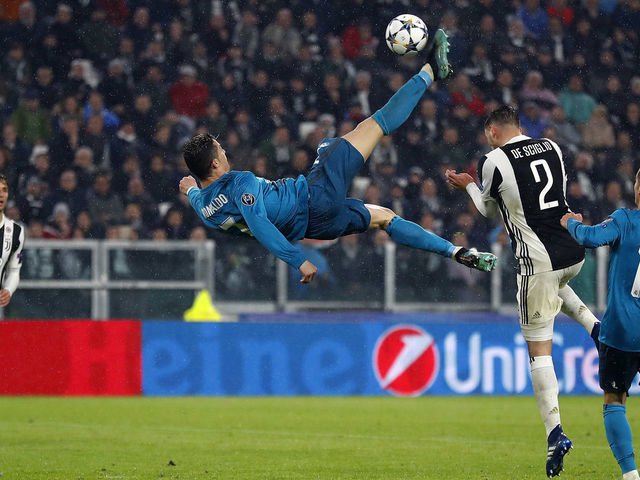 Ronaldo
For his uniqueness, that's what I love about him. A hard worker who always beat all odds. He is extraordinary and always part of records of football. The highest jump, highest scissor's goal and many others. He is a hard worker. A player who will always makes the impossible look very possible. He is a fighter who never gives up. When his team is down, he pushes so hard to make them come back. He is a leader who will always make the team work to make it happen. This is what I love about him and what makes him unique.
---
---