FOOTBALL WILL MISS CHRISTIAN ATSU😢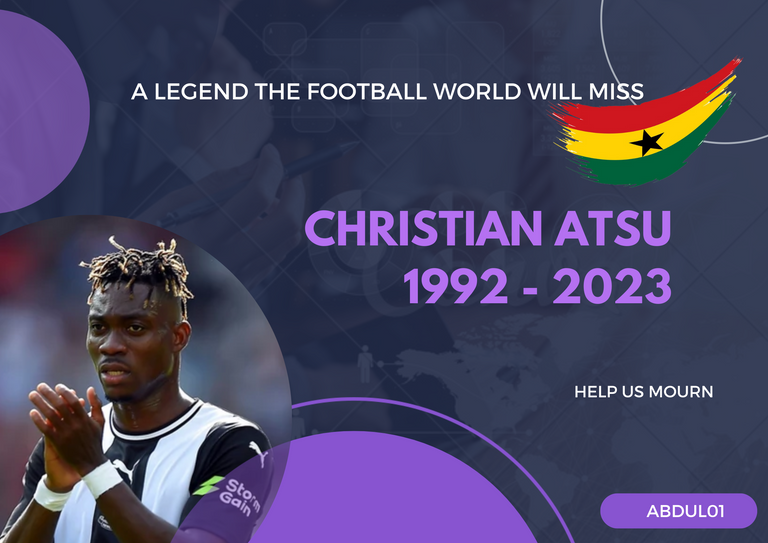 Growing up as a kid, there was one thing that gave me hope. That's the joy of playing football. Football is a part many don't understand. A sport that carries us always as we journey through ourselves. What makes it special is how we intend to relate with the players we love and get closer to knowing them to the extent of being able to tell maybe how they are at a particular moment. That's how the fan love is. Football has shown us greatness.
We watch, learn and choose the people we love. But aside from all these differences, we have a great passion for the game. As we say, for the love of the game, we can do anything for just that ball. Ronaldo might be your choice and Messi is mine. But when the clear facts come about football we give the glory to them and move on. Ronaldo and Messi don't know me but the love and admiration I have for them because of the football they play are greater than anything. Football creates this bond that when we one day lose these people we might not be able to withstand it.
The football world has experience pain. I'm from Ghana and most of us from Ghana are crying. A talent that just passed by and we can't do anything about it. A call to nature and the football family is in tears. A great player is being lost and we can't seem to wipe our tears. Christian Atsu, a legend on and off the field died without telling us goodbye. Maybe That's how life plays it but there should have been a way to console the football fraternity. We love you, Christian.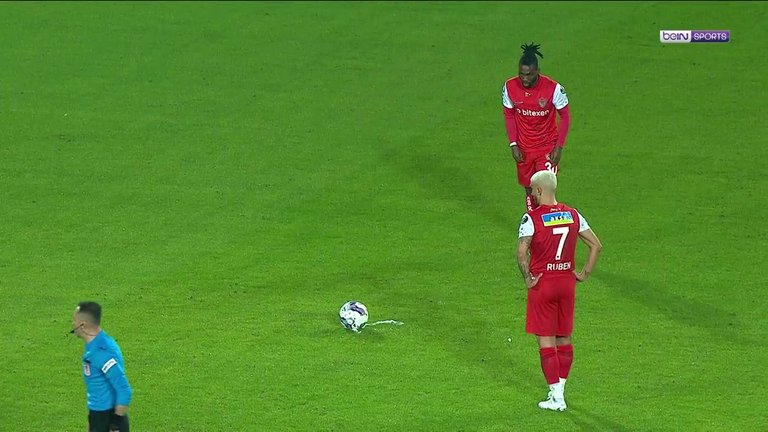 Atsu last goal on earth😢
Source
Not even a wave it was. The most painful deaths are the ones that come just in a bit. No sickness, nothing and we have lost you. It hits differently. If he knew that free kick goal, he scored was to be his last goal, how would he have celebrated it? If he knew that was the last day he will make the football fans of both his club and country happy, how would it have been? Questions we can't answer but we can't stop thinking about him too.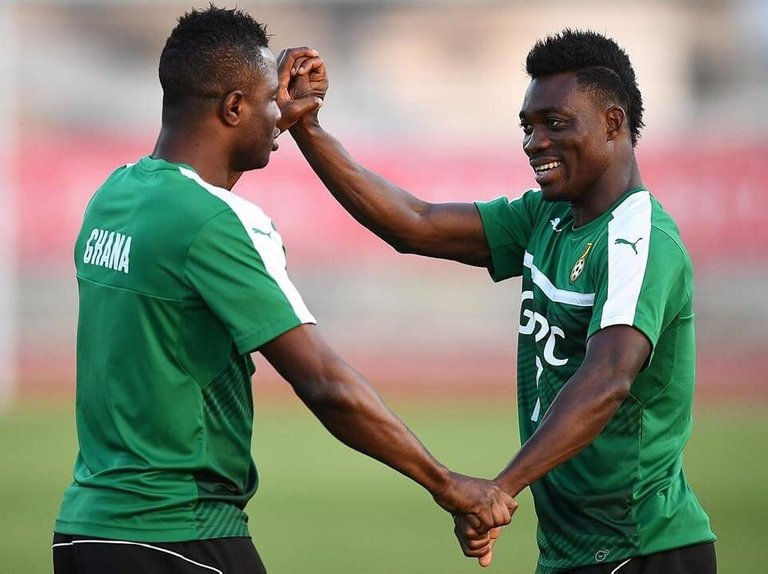 The hope this legend brought to Ghanaian youth sports boys was incredible. His act of generosity that spread to the likes of prisoners to students gave hope to Ghana. His friendship with Mubarak Wakaso gave every young football hope to always get a friend like him. He left us in many tears and we will cry for him. All good in humanity reminds us of Christian Atsu. The man he was and the legend he is now. But to my dear eyes and my dear football fans, we have to accept it and part ways with him. Maybe when we get the chance to meet him one day, we will tell him he should have said goodbye at least. This is a strong blow to the football family. A blow that will stay in history.
Football is life. He lived his life to inspire. We've lost him. But the hope he gave us still exists in us. Let's let that spark of it brighten and inspire the world too. Rest well legend, Christian Atsu. The football family misses you.
---
---