Health & Fitness update: Sweaty Spanish Summer

I've started writing this post whilst sitting on a damp towel with sweat running down my boobs, back, and ass - back in 10 after a cold shower!...
And if you thought I'd been wanking to photos of my friend and her cannon, you'd be wrong (this time), I've actually just got home from an evening jog along the promenade.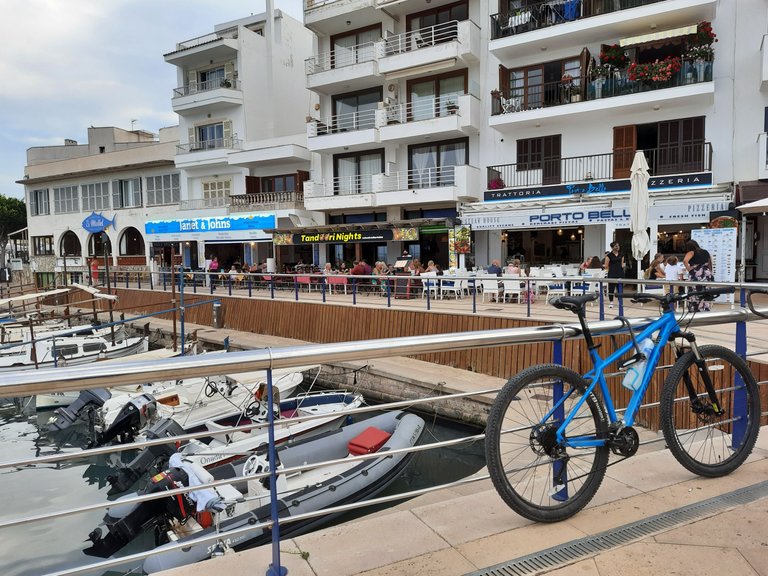 It's been a while since I've written anything 'health and fitness' related, but that doesn't mean I've retired from exercise and taken up red wine as a hobby. I'm still putting the time in, although perhaps not as much as last summer where I could be found attempting 100 burpees in a row - that was the first and last time!
Anyway, back to the present and my current routine which includes cycling, jogging, a couple of HIIT workouts via YouTube, and my tried and tested P90x 'ab ripper' workout, which I've been doing on and off for over a decade now, cause it works.
The photo above is where I park my bike after a warm up cycle down to el puerto de Cala Bona. At times I've started the run from my apartment, but the calves quickly get tight and turn to stone, and so the 10 minute warm up ride is the norm now and it seems to do the trick.
The port is fairly busy in the early evening with a variety of restaurants in the square, and plenty of eyes to take care of my bike for half an hour or so.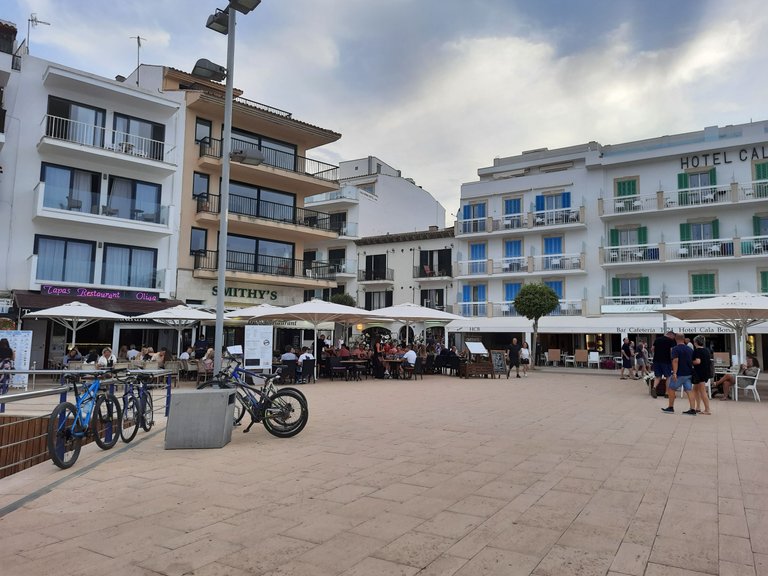 If I head out for a cycle mission, I'll usually head for the tip of hill in the distance in the photo below. It's about a 15km roundtrip, and if I really push it I can be there and back in about 35 minutes. I've been heading up there late in the evening this past month as the temperature is 'only' mid-twenties, similar to the conditions for this evenings run as we had a cloudy one today.
My running route is alongside the sea and so I prefer to go around dusk so I can occupy my mind with the scenery and not just avoiding tourists.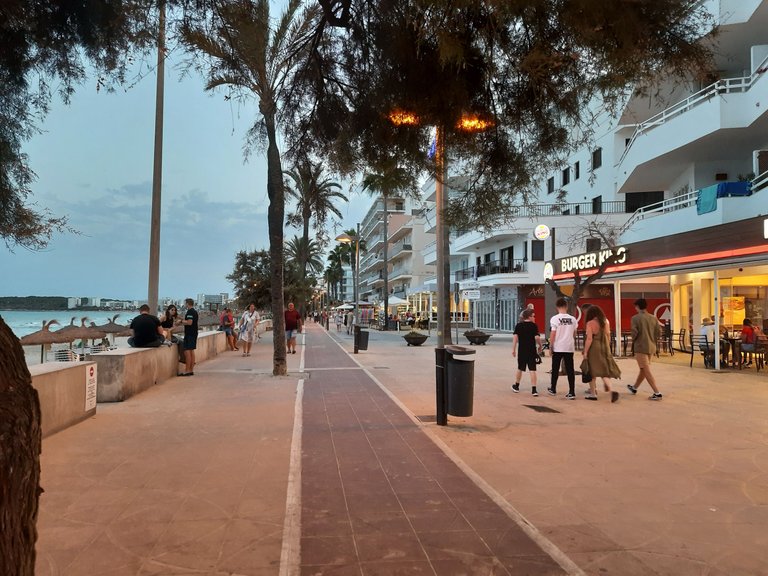 Music is also a must for motivation, and something like Drum n Bass or 90s/2000s dance classics is usually the choice. I give Spotify 10 pounds a month for the pleasure of listening to just about anything I can think of, and consider this fee good value.
The whole route also has a bicycle lane. And for the dumb fucking idiots kind people strolling along this path without a care in the world, are the paintings of a cycle every 50 meters or so not a good enough indicator that it is indeed a cycle lane?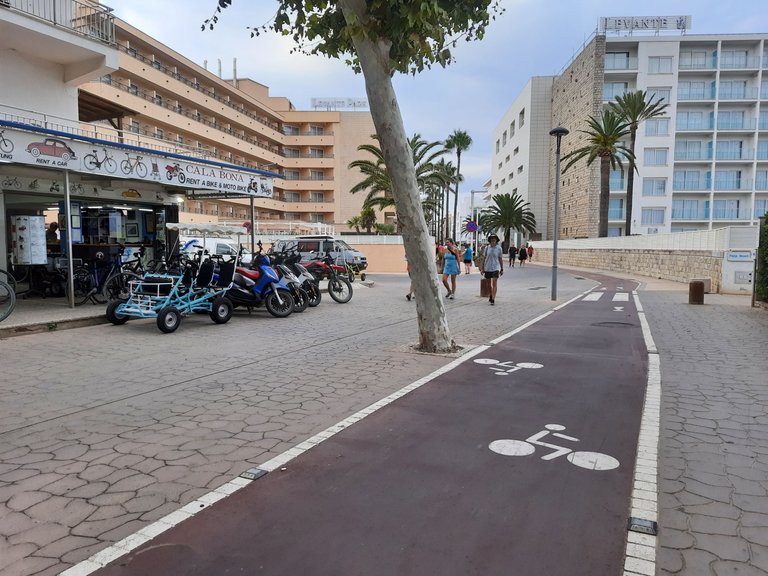 I could write more on this topic about how I have has multiple close shaves, and friends of mine have had to exit their bikes due to people wandering onto the bike lane without an indication, but the swear jar would be filled and I'd still be just as annoyed. With headphones on I can't hear bells or anything really, and so if I do have to step onto this lane I look behind me to make sure no wheels are in close proximity.
On a good day I can run the 6/7/8km (who knows because my shitty GPS doesn't) route in 30 minutes, and when the temperature cools off I think I could get under 30. A few weeks ago I ran the same course in 36 minutes, which was also the temperature at the time. When I got home I rang out my t-shirt like I'd just washed the car with it - won't be doing that again.
Today I forgot to stop the clock and also managed to teleport certain parts of the route. Don't buy an Amazfit GTR if you are serious about your data!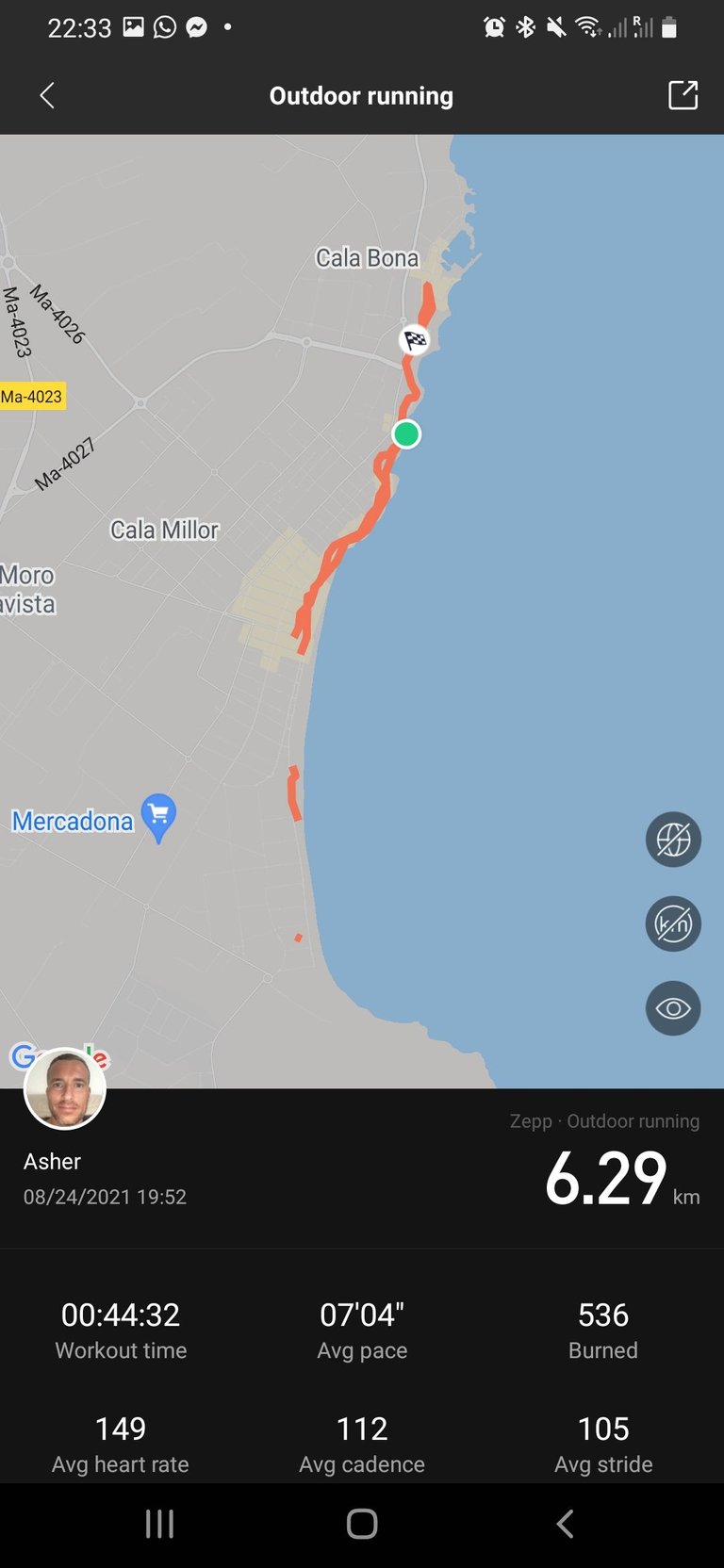 I trust the heartrate readings a little more, although 20 minutes in VO2 max (where you need more Oxygen than your lungs can supply and are burning reserves from err, dunno), seems a bit excessive.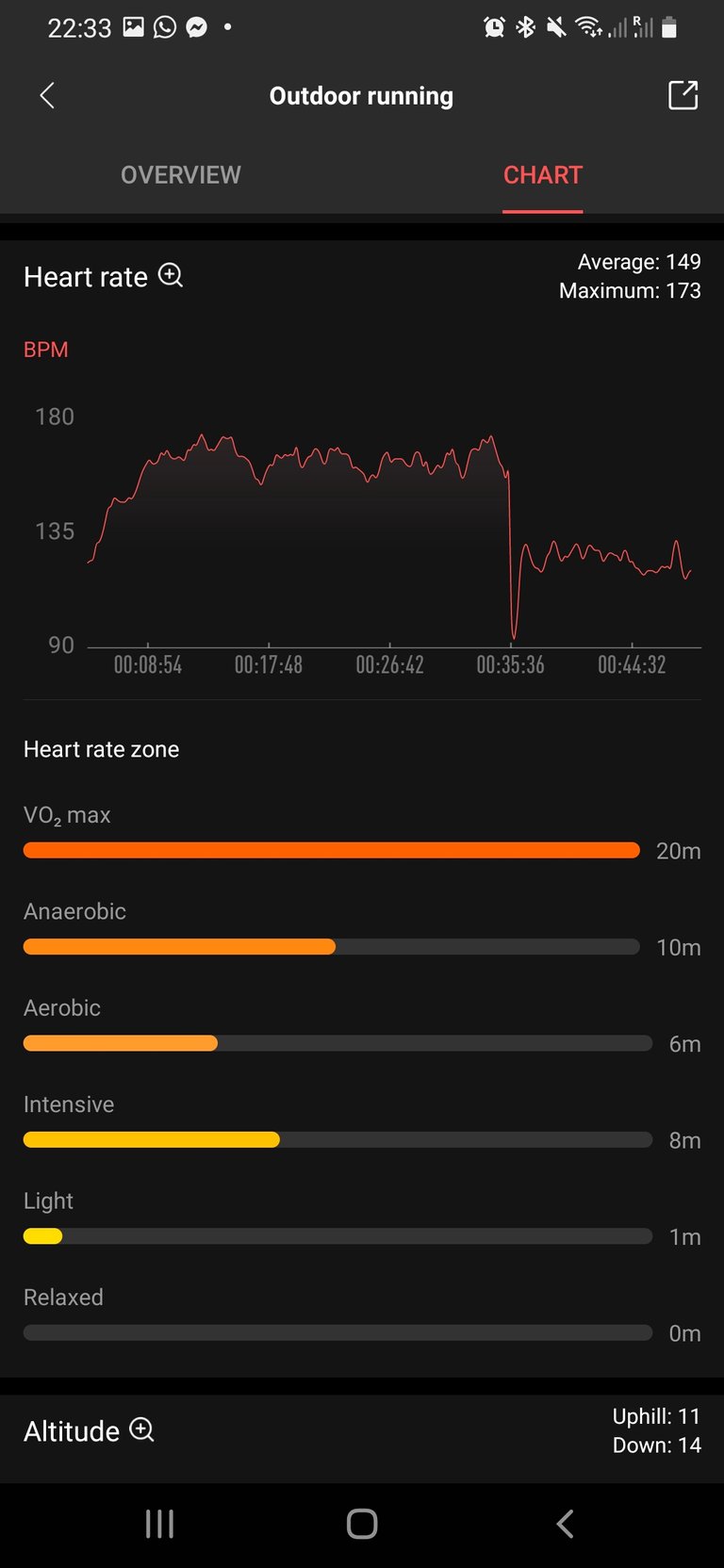 If you were looking at my step count alone today, you'd be thinking lazy bastard. Thankfully, the calories burned for 30 odd minutes of exercise tells a different story though.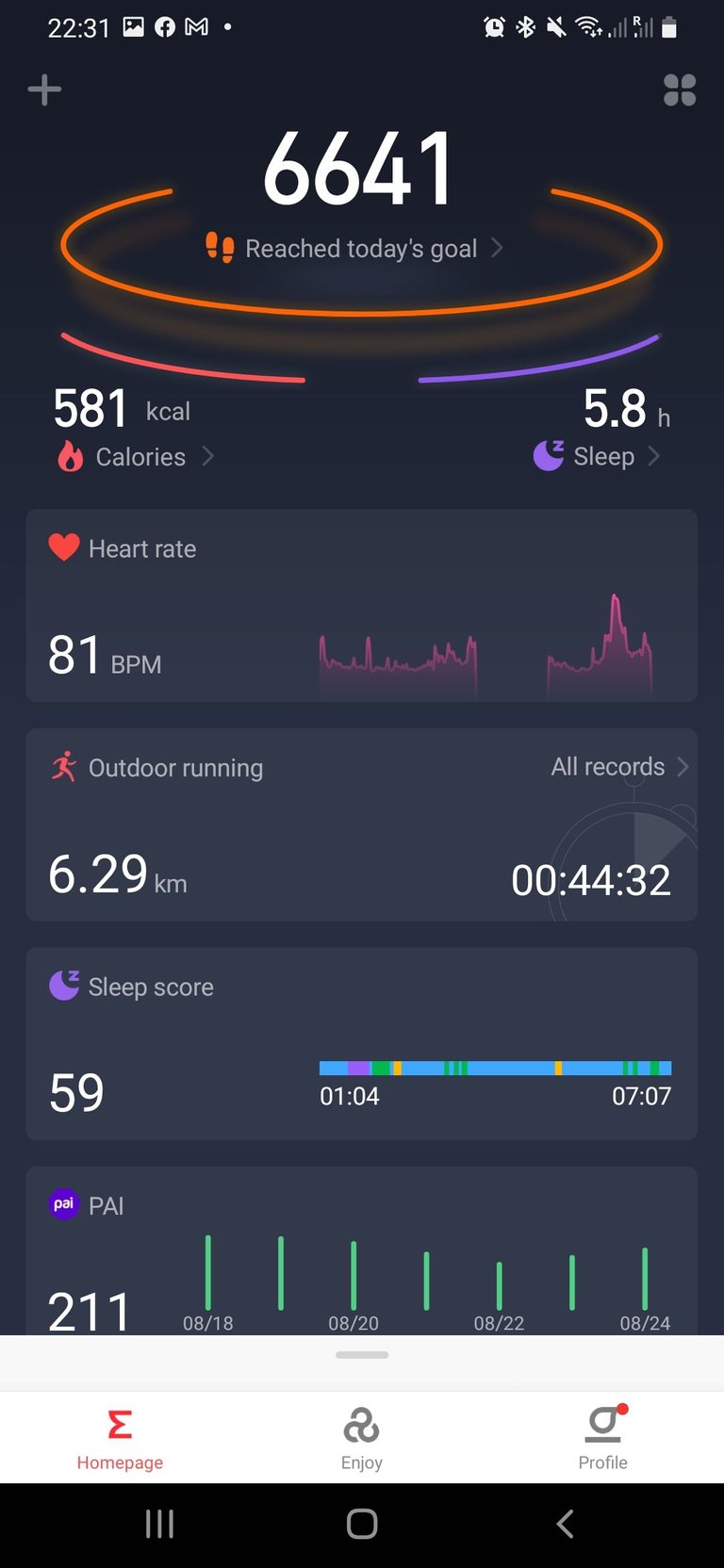 My sleep is below average, but it's been below average for many years and so I guess 5/6 hours is my average! I'd love to know what it feels like to attack the day on 7/8 hours sleep though, must be amazing.
My resting heartrate continues to look healthy, even when I have a few drinks (see the dates where heartrate is in the 60s). Resting heartrate is apparently a really good indicator of general body well-being, with 55-60 not far off 'athlete' status.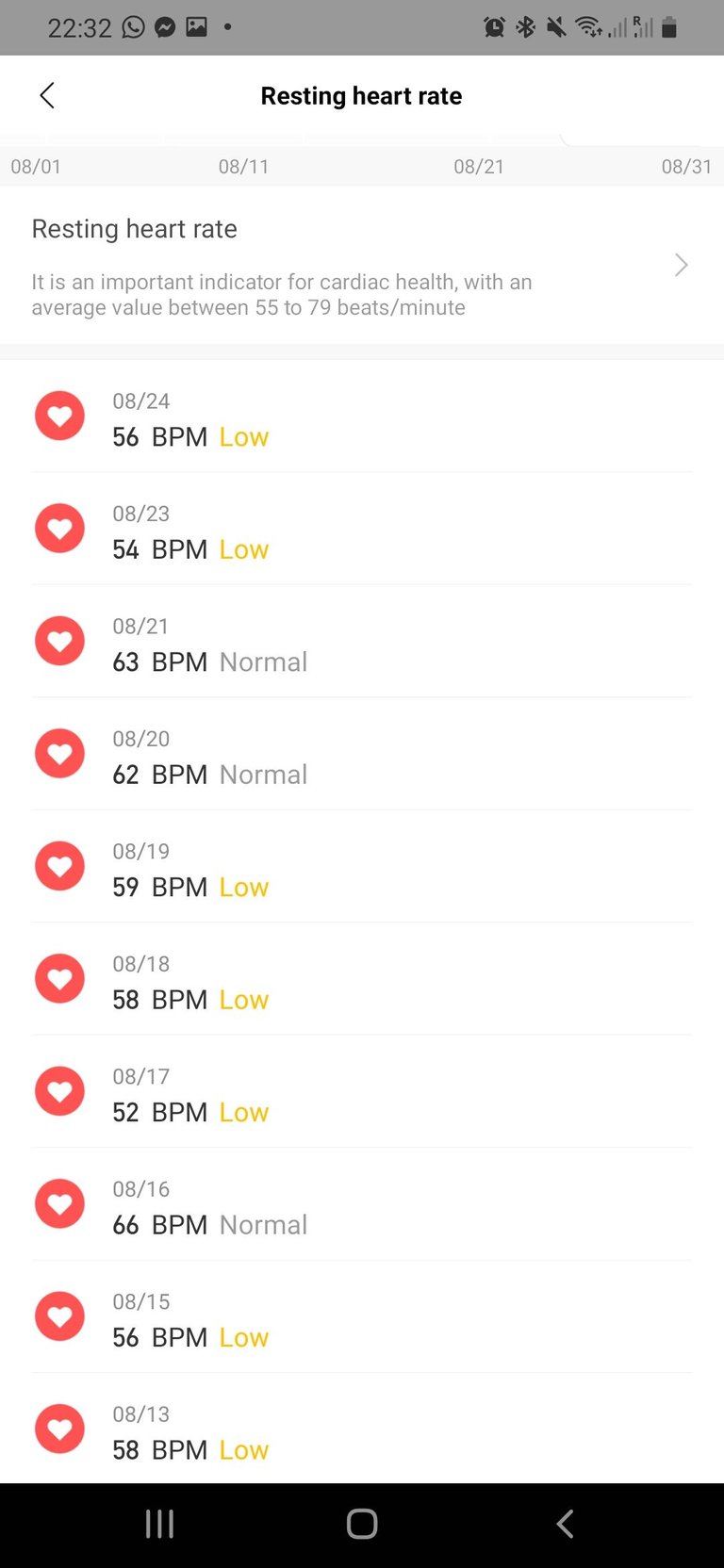 With the cycling, running, and workout vids, I think I have most areas covered but do plan to buy a couple of things when I move to a bigger space. First on the list will be an Elliptal/cross-trainer, which I personally think is the best cardio exercise going. Low impact, can shut your eyes and not fall off, and can watch your BPM like a hawk to make sure you aren't slacking.
The second item is likely to be a weight bench. I don't plan to be lifting over my bodyweight as I could do quite easily in my early 30s, but I would like to give the upper body a little more to think about. A bench can also be used to assist single leg squats, and who doesn't need to work their ass a bit more?
Cheers!
Asher
---
---