Galway's All Ireland Hurling wins Part 1

Introduction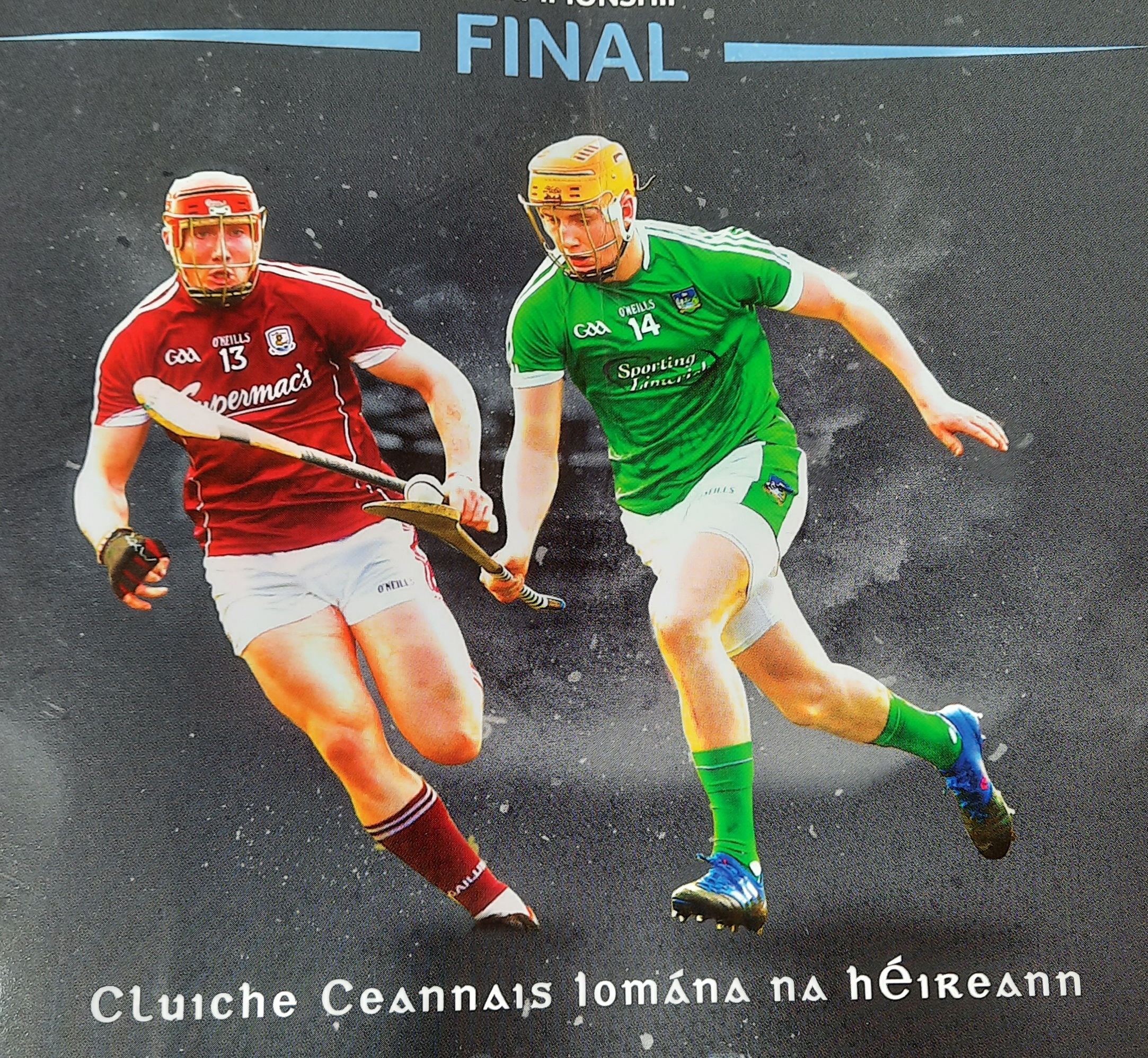 For anybody who knows me or anyone who has been reading my SportTalkSocial posts for any period of time, you will know that my absolute favourite sport is Hurling. Most of you will have read my previous posts where I wax lyrical about the fastest field sport in the world. It would be the fastest sport were it not for sports like ice hockey which are played on Ice. Given that the co-efficient of dynamic friction is much lower on ice, I am taking this as a win for Hurling, as the fastest sport in the world! My tongue is firmly in cheek there, but even as the second fastest sport in the world, it is a vision to behold to see fifteen men on each side battle it out on a pitch slightly bigger than a soccer pitch for thirty five minutes a half.
In this series of posts, I am going to take a step back in history and guide you through Galway's All Ireland wins down through the ages. In saying that, it sounds as though Galway have had a lot of wins since the first All Ireland was contested in 1888, but they are only the 7th most successful team from the 32 counties of Ireland, with five wins in their history, coming in 1923, 1980, 1988, 1989 and 2017.
Although it may pale in significance in comparison to Kilkenny's impressive haul of 36 titles, Cork's 30 and Tipperary's 28, it is still five All Irelands, which is five more than some counties have ever won, and I will bring you through each of these famous wins in a separate post over the next few weeks.
Before I pour over Galway's rich history of All Ireland wins, let me take the time to remind some of you and explain to others what exactly the All Ireland is and why it is the pinnacle of Irish Hurling.
The All Ireland
The All Ireland Championship in Hurling is run by an organisation or sporting outfit called the GAA, this stands for the Gaelic Athletic Association. The GAA were founded in 1884 after meetings between a group of Irishmen who wished to maintain and preserve Irish traditions and customs that were with the Irish for centuries and were systematically and ruthlessly eroded by foreign ruling classes who governed Ireland since 1711 when King Henry II forcibly took control of Ireland.
Rather than rehash the formation and history myself, let me share the following information from the official GAA website here https://www.gaa.ie/the-gaa/history/
When Michael Cusack moved to Dublin, in 1877, to open his academy preparing Irish students for the Civil Service examinations, sport throughout Ireland was the preserve of the middle and ascended classes.
Within Cusack's academy, sport was central with students who were encouraged to participate in rugby, cricket, rowing and weight-throwing.
In the early 1880s Cusack turned his attentions to indigenous Irish sports. In 1882 he attended the first meeting of the Dublin Hurling Club, formed 'for the purpose of taking steps to re-establish the national game of hurling'.
The weekly games of hurling, in the Phoenix Park, became so popular that, in 1883, Cusack had sufficient numbers to found 'Cusack's Academy Hurling Club' which, in turn, led to the establishment of the Metropolitan Hurling Club.
On Easter Monday 1884 the Metropolitans played Killiomor, in Galway. The game had to be stopped on numerous occasions as the two teams were playing to different rules.
It was this clash of styles that convinced Cusack that not only did the rules of the games need to be standardised but that a body must be established to govern Irish sports.
Cusack was also a journalist and he used the nationalist press of the day to further his cause for the creation of a body to organise and govern athletics in Ireland.
On October 11 1884 an article, written by Cusack, called 'A Word about Irish Athletics' appeared in the United Ireland and The Irishman. These articles were supported a week later by a letter from Maurice Davin, one of three Tipperary brothers, who had dominated athletics for over a decade and who gave his full support to the October 11 articles.
A week later Cusack submitted a signed letter to both papers announcing that a meeting would take place in Hayes's Commercial Hotel, Thurles on November 1 1884.
On this historic date Cusack convened the first meeting of the 'Gaelic Athletic Association for the Preservation and Cultivation of national Pastimes'. Maurice Davin was elected President, Cusack, Wyse-Power and McKay were elected Secretaries and it was agreed that Archbishop Croke, Charles Stewart Parnell and Michael Davitt would be asked to become Patrons.
So the GAA came into being in 1884 and a new set rules for Gaelic football and hurling were drawn up and published in a local paper known as The United Irishman. Many Irish people around the country read this or heard about it and this was the birth, so to speak of the GAA. Initially before much structure and organisation were apparent, games of hurling were set up between the various participating counties, with Dublin, Tipperary, Limerick and Kerry having particularly strong teams at the time.
It was not until 1888 that the first All Ireland was contested between Tipperary and Galway and unfortunately for us Galway folk, Tipperary prevailed in that first All Ireland and Galway would have to wait another 35 years for their first taste of success, but we are used to waiting for Hurling glory here in Galway to be honest with you and the wait between 1989 and 2017 seemed to last forever, with lots of All Ireland losses in between. Galway contested finals in 1990, 1993, 2001, 2005, 2012, 2015 and unfortunately lost them all, so the win in 2017 was extra special. The results are below from those sad years and I was at the majority of these games at Croke Park.
2015 Kilkenny 1-22 Galway 1-18
2012 Kilkenny 3-22 Galway 3-11 [Replay]
2012 Kilkenny 0-19 Galway 2-13 [Draw and replay needed]
2005 Cork 1-21 Galway 1-16
2001 Tipperary 2-18 Galway 2-15
1993 Kilkenny 2-17 -- Galway 1-15
1990 Cork 5-15 -- Galway 2-21
Let us jump back to those early days the championship in the late 1800s. Things different than today and The All Ireland championship was open to all affiliated clubs across every county in Ireland. They would play in their county championship and the winners from each county would go on to represent their county in the county all Ireland series.
In today's modern game, we still have a club championship where you can make it all the way to an All Ireland club championship final with your local team and friends you grew up with and separate to that, you have the county team, which is selected by a county manager and a team of selectors who pick a squad of players from all the clubs in the county, who play together and represent the county in leagues and championships (All Irelands) This is often the greatest honour of a players life, to wear the county colours and represent their county.
The All Ireland Championship 2017
Galway's Path to the final
Galway's path to the final can be seen below and for those of you familiar with Irish Geography, Galway is of course a county in the province of Connacht, so you may rightfully be wondering why then they would be competing in and winning the Leinster title, well you see Galway were invited to play in the Leinster championship, some years back and it has been very good for Galway, as it gives them some stern games against the likes of Wexford, Kilkenny and Dublin, so that they are battle hardened by the time we get to the business end of the Championship season when medals and trophies are handed out.
In 2017 Galway won the National League and the Leinster title, all they needed for the clean sweep of inter county title was the coveted Liam McCarthy cup, the same cup they came to win in 1990, 1993, 2001, 2005, 2015 and twice in 2012, but left empty handed. Would this year be any different? Below shows the first four games in Leinster which Galway marched through with relative ease racking up tallies of 28, 33 and 29 points and scoring goals only in the Q-Final against the Dubs - it was to be feature of their season, few goals and loads of well worked points. Once the they had the Leinster title in the back pocket, next on the agenda was a grudge game with Munster hard men Tipperary.
Leinster Q-Final Galway 2-28 – 1-17 Dublin
Leinster S-Final Galway 0-33 – 1-11 Offaly
Leinster Final Galway 0-29 – 1-17 Wexford
This was one of the games of the summer and in all honesty neither team deserved to lose, as they battled it out over 70 ling-bursting, hurley-breaking end-to-end minutes. As in all sports though, there can only be one winner, and after two 35 minute halves of pulsating hurling, their was the smallest of margins between the teams, as Galway came out victorious.
This match winning point by none other than Joe Canning is my abiding memory of that day, set cleverly here to some music by some randomer on Youtube:
All Ireland S-Final Galway 0-22 – 1-18 Tipperary
The All Ireland Final 2017
All eye now turned to September 3rd and day out in Croke park to toe to toe with a very impressive team from Waterford who had beaten Kilkenny, Wexford and Cork on their way to the final. Similar to Galway, their team had gone a long time without all Ireland glory and surpassed Galway's famine of 29 years by a few decades.
The referee Fergal Horgan from Tipperary threw the ball in at 3:30pm and the match was under way. Galway got out of the blocks the quickest, and right from the throw in, worked the ball to the Master Joe Canning who fought off around three or four men gamely and slotted the ball over the bar after just 23 seconds of play - this was exactly the start that Galway wanted to settle any nerves that were apparent on this the biggest day of many player's careers.
Galway added another three points without replay and were off to barn-storming start, but waterford were not going to let Galway have it all their own way and on five, minute Kevin Moran broke with the ball and finished into the bottom corner to bring the game back within one point, almost cancelling out the Johnny Coen, Joseph Cooney, and Cathal Mannion and Joe Canning point that preceded it. It continued tit-for-tat like this for most of the first half and it was the tribemen Galway who led at half time by the smallest of margins with a score of 0-14 to 2-7 scoreline.
The teams got their pep talks at half time and the 35 minutes of the second half would decide who would be going home with tales of joy for their grandchildren and who would be inconsolable and not want to think of this day ever again?
It was Waterford who started the brightest and Pauric Mahony knocked over the first point of the second half from a free to draw the teams level. He scored again in the 43rd minute to push Waterford's noses in front, but Joe Canning had the answer as he leveled things up inside a minute as he watched his free sail over the bar. Galway were looking the more dangerous at this stage and another white flag was raised for the Tribemen to give them a slender two pint lead on 50 minutes and a scroline os 0-20 to 2-12 scoreline. On 65 minutes and with just 5 minutes of play remaining Galway had a four point lead and I am sure the nerves were jangling a little bit. Waterford got it back to 3 points with two minutes of injury time to be played and tried galantly to get in towards the Galway goal, but the Galway defense stood tall and would not allow memories of 2012's drawn match to come back to haunt them, instead they snuffed out all the danger and when Horgan final put his lips to the whistle to call a halt to proceedings, Galway were the All Ireland Champions and all of the graft and hard work had been worthwhile as they hoisted the Liam McCarthy trophy aloft and Galway fans everywhere went nuts or cried or both.
Man of The Match
David Burke
The Final Score 2017 Galway vs Waterford
2017 Galway 0-26 Waterford 2-17
The whole match from 2017 Galway vs Waterford
Highlights from 2017 Galway vs Waterford
Quotes following the Famous 2017 win
Captain David Burke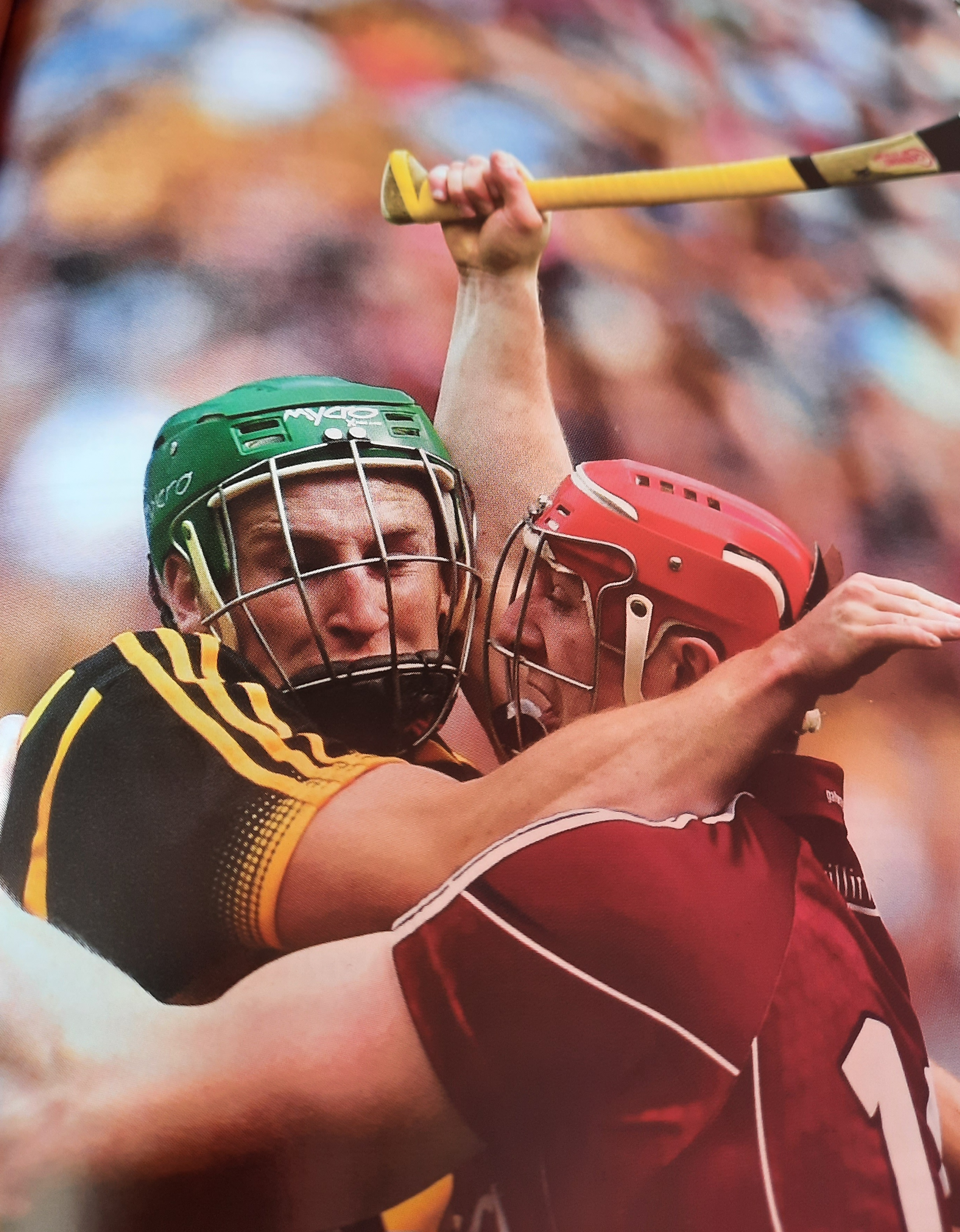 Galway Captain David Burke gave an absolutely fantastic speech after the 2017 win. This is a tradition when the winning team's captain receives the much sought after Liam McCarthy Trophy, they give a speech the assembled crown of approx. 80,000 people.
Here are a few snippets of that famous speech:
"We've worked closely with The Charity Chariot, with Pieta House this year and they've gone to every game. In fairness, we have to give them a shout out. Obviously, I would have been good old friends with Niall, growing up he'd be the same age as me. We played U14, U16, minor."
"It was just an ideal opportunity to get 30 seconds in there and mention it. Obviously, Kilbeacanty club, I'd have close connections there. My godmother would have owned the pub up there."
These quotes are a reference to Burke's team mate Niall Donoghue who tragically took his own life in 2013 at the age of just 22 years of age. It was a really nice touch to include him in the final speech and call out the great charities that do tireless work in this area of mental health and depression.
David then paid respect to the many players who gave everything in the preceding 29 years trying to bring home the Liam McCarthy cup, again a really nice touch from the school teacher from Loughrea. That's right, all of the athletes play for the love of the game and are not paid a wage for their sporting prowess.
"Look sure last year really alone, the lads, David Collins, Andy Smith, Iarla Tannian, Fergal Moore and all them lads (were gone). Just they were there last year. It's more frustration really.
"They'd be delighted for us that we won and everyone else would be in fairness. But you could sit here for the day and put a list together of all the players you think should have deserved an All-Ireland for Galway in the last 29 years, you could be here for a while."
Manager Micheál Donoghue
"Like any Father, he was one of my greatest influences. He was very involved with us growing in terms of sport and everything else, but around the time, I got the Galway job he was diagnosed with dementia"
"He was an avid GAA supporter, involved at club level and county level, and simply loved the game of hurling, so the disappointment from a family perspective was that he couldn't comprehend it in the way we would have liked"
Here Michael opens up about the sadness of his Dad having dementia, but amazingly when he gave the cup to his father in emotional scenes in Ballinasloe, his Dad seems to register and remember, as tears came to both men's eyes - amazing stuff really. His father drove the team in 1980, 1987 and 1988, so has a true and lasting connection with four of Galway's five All Ireland wins in hurling.
What it meant to Galway people
I will leave you with this - it will give you an idea of what Hurling means to Galway people - emotional stuff indeed.
HON GALWAY YA BOY YA!!!!
The photos used throughout are my own, which I took from match programmes that I bought at matches: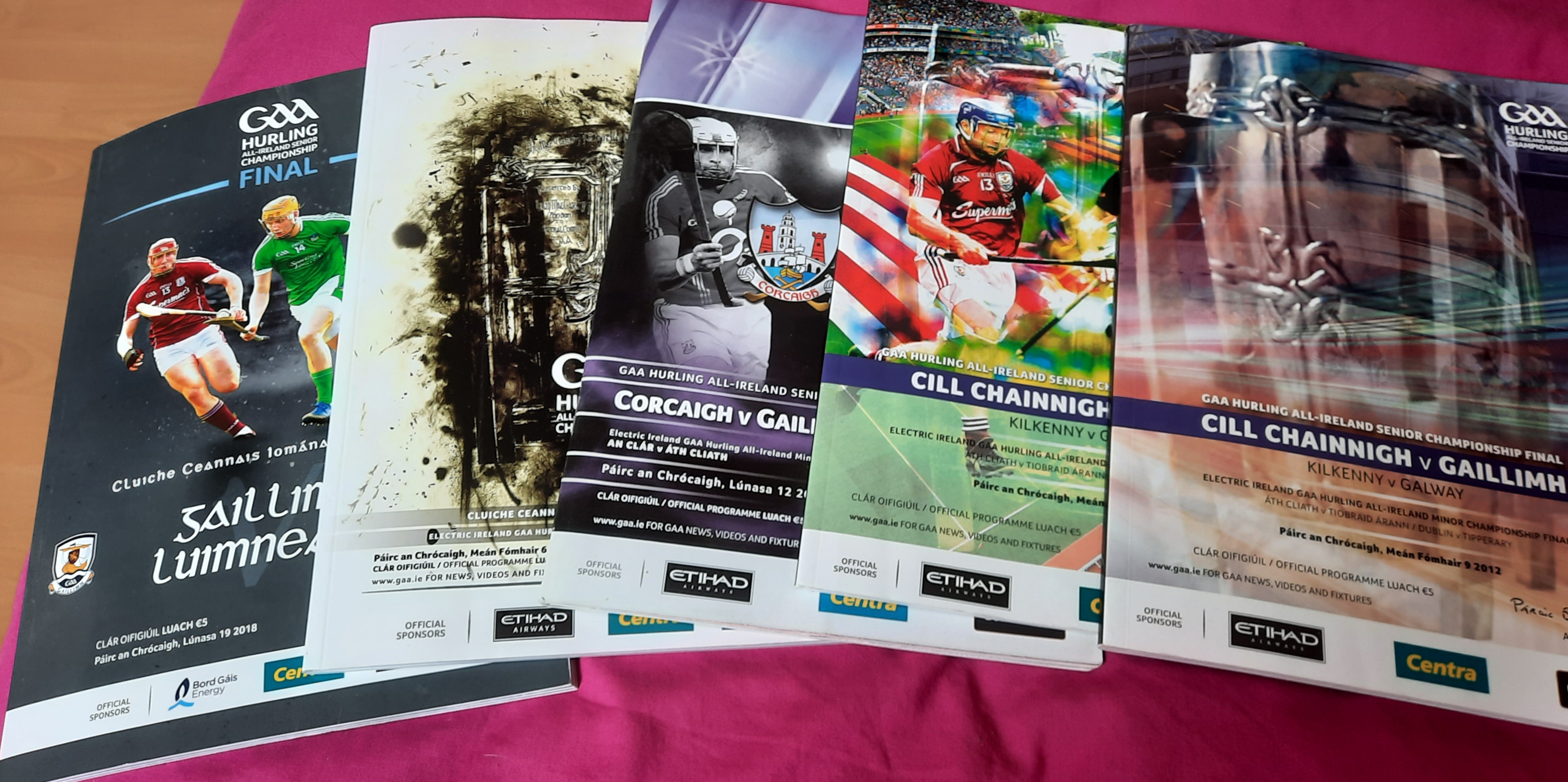 The YouTube videos shared are not owned by me and I am simply sharing the clips with the community here on Hive. If you want these removed, let me know in the comments and I will remove them
Thanks a million for reading as always.
Peace out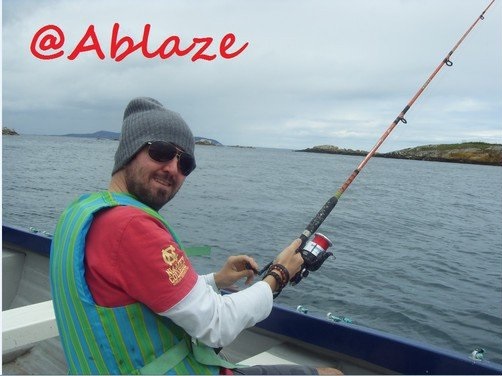 ---
---