Hitting The Driving Range with the kids
Like Father like Son
As most of you will know by now, I am a bit of a golf fanatic, well I'm a Sport fanatic, but the only sport that I still play competitively is golf and I love it and anybody that knows me knows that I love it. I would play every day if I could, but I usually just play once per week, first thing Sunday morning, teeing off at around 7am.
There is an expression here in Ireland that "The Apple doesn't fall far from the tree" meaning that children often pick up habits and like from their own parents and I know that is the case with me and every year I morph more and more into my own Dad. My own kids are the same and show a love for all sports but especially hurling, soccer and golf.
They sit and watch the golf with me when I am glued to the golf majors, they chip balls in the back garden with me, they putt on my putting matt and we even go play pitch and putt every now and then, which they absolutely love.
Time to Hit the Range
Somewhere else that they sometimes join me is at the driving range, which they absolutely love, especially because there is an automated tee that puts your ball onto the tee to hit at one of 5 different heights. You press this little button to adjust the height and the lads pressed it not once, not twice, but around 356,789 times in the hour we were there.
They are both well able to hit the ball and my eldest son cracked a few drives 100 yards plus and my middle son was hitting them 50 yards plus and they were both delighted with themselves. It will be great when they get a little bit older and can play rounds of golf with me, assuming they maintain their like for the game of golf for that long.
Here are a few photos of them doing their best to burst the ball!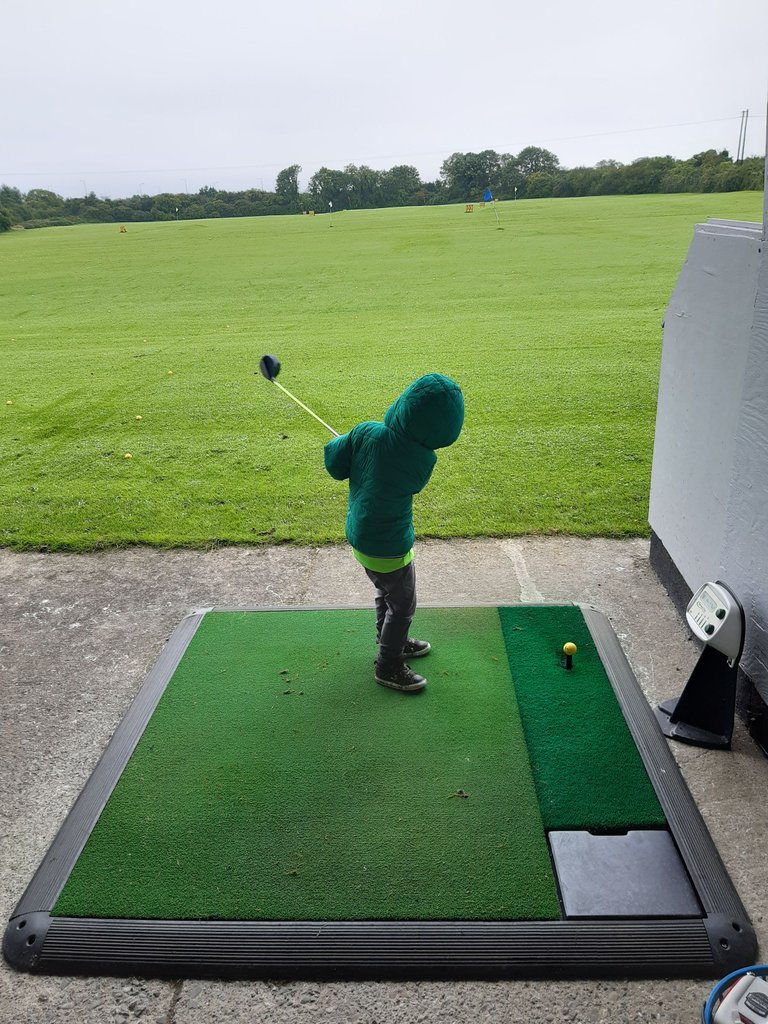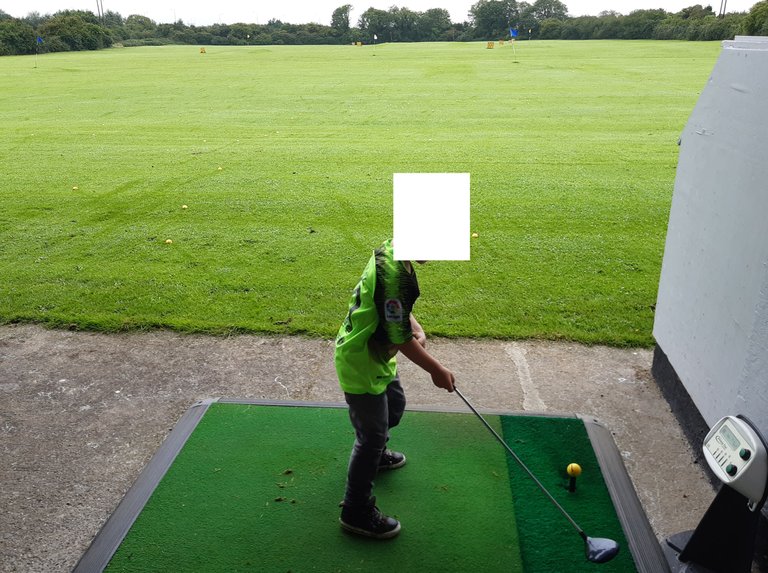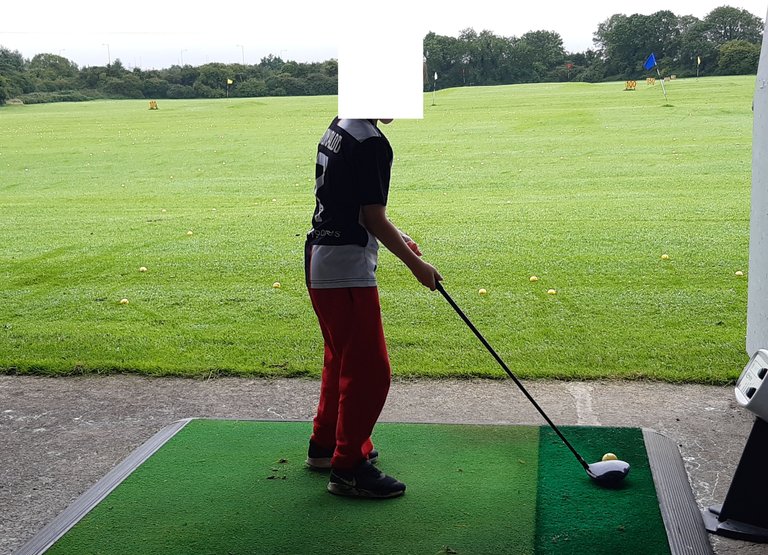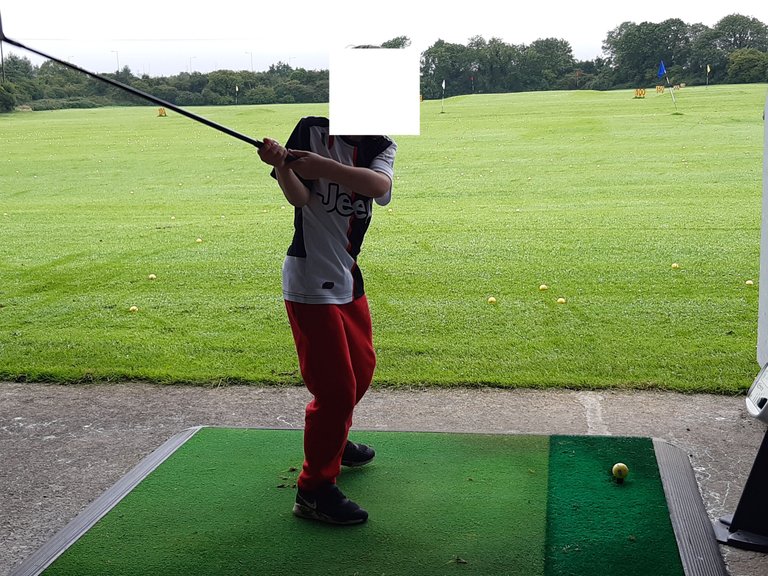 Choosing his weapon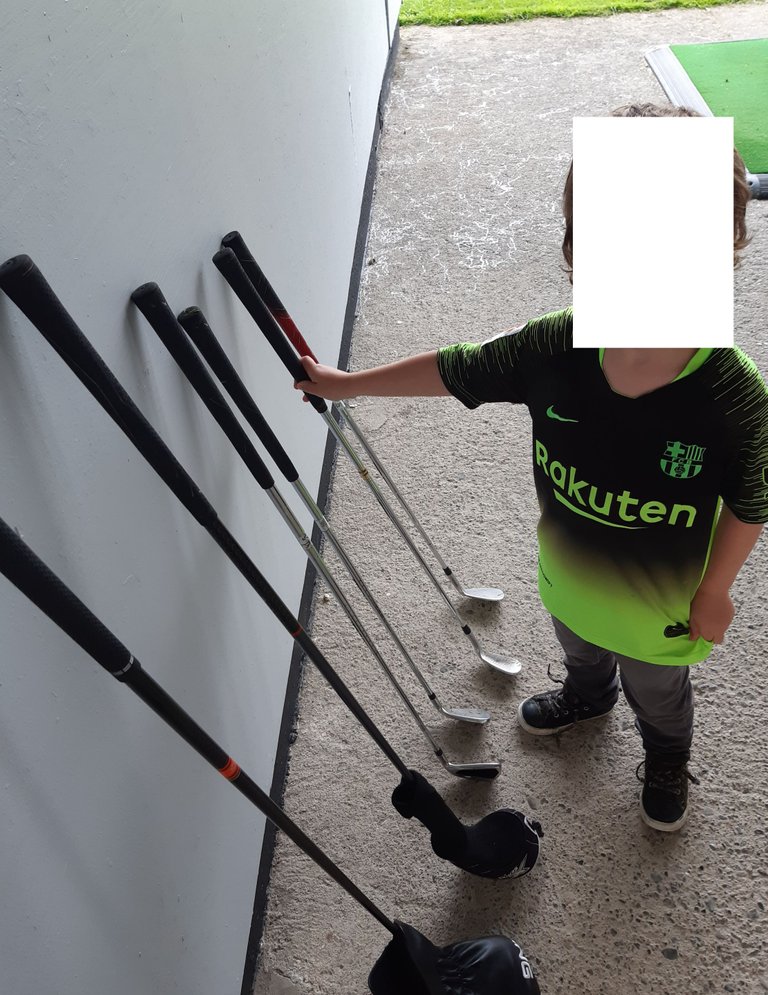 Hands off young fellow! Those are my clubs, stick to you own, those are far too big for you and you might break them and poor Daddy will literally be crying!
Tickets to Augusta
You are looking at them! I apply for tickets every year in the lottery but they never come through in the end, so realistically I probably have more of a chance of one of my kids turning pro and qualifying for the Masters in Augusta. It's a long shot, but stranger things have happened!!
That's all from me for now, talk to you later.
These photos are all my own captured on my Samsung Smartphone
Thanks as always for stopping by everyone.
Peace Out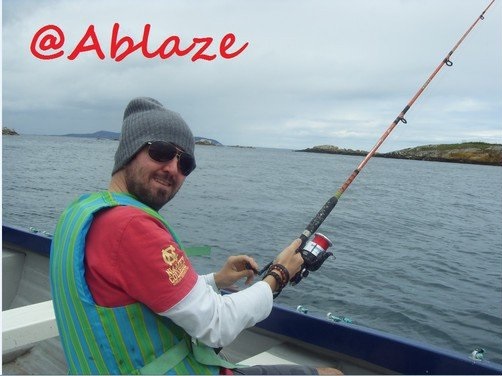 ---
---