📷In time for kick off for Wales vs Iran match+ Video | 赶得及看威尔士对伊朗比赛开赛+ 视频😎(by @ace108) <
10 minute after off work at 5.30pm on a work from home Friday. Made it on time for the kick off for the Wales vs Iran match as I went to the community club.
周五在家工作下午 5 点 30 分下班后 10 分钟后就去民众俱乐部,准时赶上了威尔士对伊朗比赛的开赛。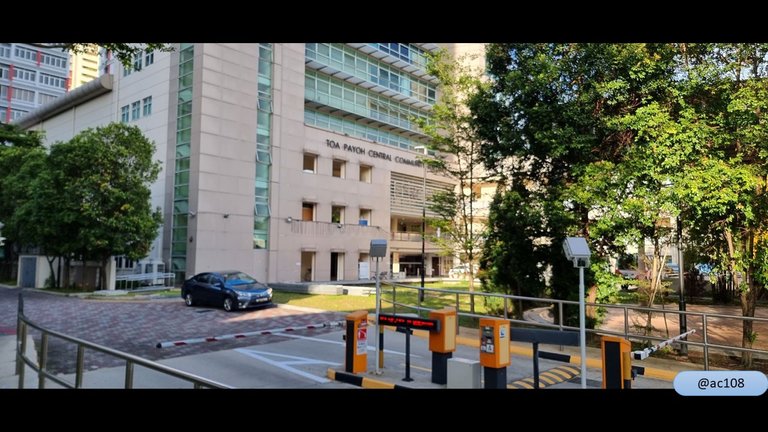 🎶Meanwhile, some music for you to enjoy as you read. This piece is part of Vivaldi's The Four Seasons, particularly the first of the 4 violin concertos, called Spring.

🎶让大家继续读的时候,欣赏一点音乐。这件作品是维瓦尔第的"四季"的一部分 - 4小提琴协奏曲中的第一首,名为"春天"。

Source | 来源: https://musopen.org/

https://soundcloud.com/alan-chang-563971986/four-concerti-grossi-4-vivaldi-op8-i-la-primavera-allegro-largo-allegro
Source | 来源:
https://musopen.org/music/2213/antonio-vivaldi/the-four-seasons/
---
Into the mini theatre and the air-conditioning was already turned on. Didn't realised the place was decorated the last time I was there.
走进迷你影院,空调已经打开。我上次去的时候没有发觉到这个地方有点装修。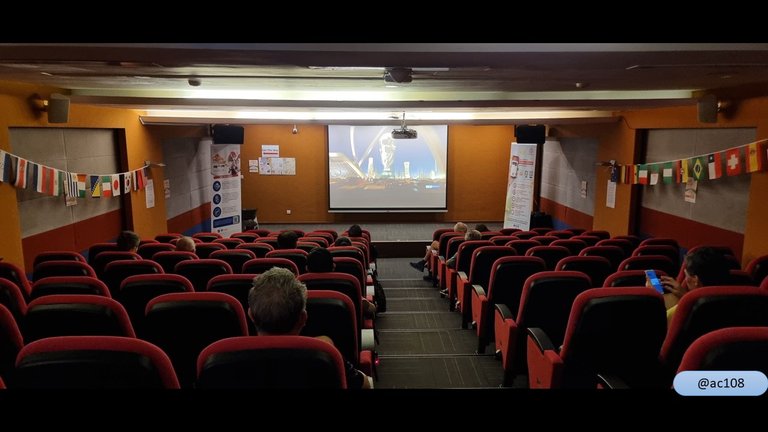 Then the players came out and soon it was kick off.
然后球员们出来了,很快就开始了。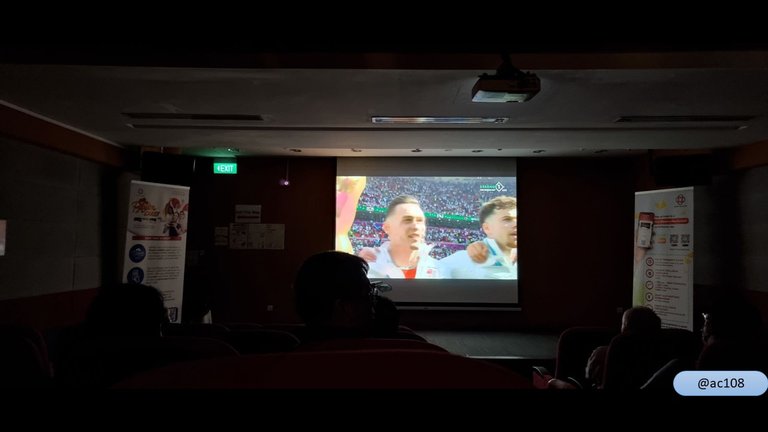 Iran scored a goal which the referee denied after checking the video so it was a goalless first half. At half time and people went for a break but I stayed and edited this video.
伊朗队进球,但裁判在查看录像后判说无效,因此上半场双方零比零。中场休息时,人们出去,但我留下来编辑了这段视频。
https://youtube.com/shorts/Xc4IpYzIqtc
Tiktok video:
https://www.tiktok.com/@ace108.sg/video/7169908421934714114
Iran had two shots which hit the goal post and I thought they were never going to win with that kind of luck. Then the tall goalkeeper from Wales got a yellow card which changed to a red card after the referee went to watch the video. Goalless in to the 90th minute but before 91st minute, Iran scored one. The Wales supporters couldn't believe it. What was more unbelievable was they scored another goal before the referee blew the fulltime whistle. You really don't know how it will end until the whistle is blown.
伊朗队有两次射门击中球门柱,我认为他们这样的运气应该不会胜出。随后,来自威尔士的高个子门将得到裁判一张黄牌,在裁判去看录像后变成了红牌。到了 90 分钟没有进球,但在第 91 分钟之前,伊朗队射入一球。威尔士的支持者简直不敢相信。更令人难以置信的是,在裁判吹响终场哨之前,他们又进了一个球。在哨声响起之前,你真的不知道结果如何。
[//]:# (!pinmapple 1.33487 lat 103.85035 long Toa Payoh Central Community Club d3scr)

Please see my other posts:
@ace108
请看我其他帖: @ace108
---
---
---