[ ESP - ENG ] EL DEPORTIVO TACHIRA FC GANO EN BARINAS Y VUELVE A LA CIMA DEL GRUPO OCCIDENTAL // SPORTS TACHIRA FC WON IN BARINAS AND RETURNS TO THE TOP OF THE WESTERN GROUP
Hola mi bella comunidad de Full Deportes, hoy quiero comentar un poco sobre la gran victoria del Deportivo Tachira FC ante el Zamora FC el pasado fin de semana.
Hello my beautiful Full Deportes community, today I want to comment a bit about the great victory of Deportivo Tachira FC against Zamora FC last weekend.
EL DEPORTIVO TACHIRA FC GANO EN BARINAS Y VUELVE A LA CIMA DEL GRUPO OCCIDENTAL // SPORTS TACHIRA FC WON IN BARINAS AND RETURNS TO THE TOP OF THE WESTERN GROUP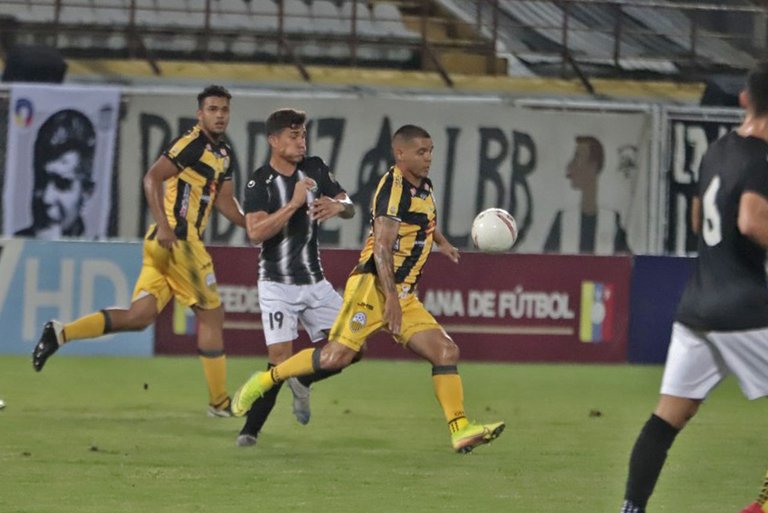 Fuente
El pasado domingo 29 de agosto, se enfrentaron en una fecha más de la Liga Futve, El Deportico Táchira FC y el Zamora FC en el estadio Agustin Tovar de la ciudad de Barinas. El arbitro principal Luis Salas del estado Carabobo dio el pitido inicial a la 8:30 pm.
Last Sunday, August 29, Deportico Táchira FC and Zamora FC met on one more day of the Futve League at the Agustin Tovar stadium in the city of Barinas. Carabobo state main referee Luis Salas kicked off at 8:30 pm.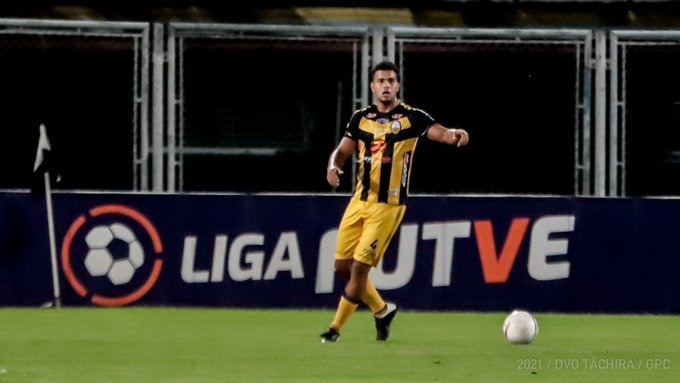 Fuente
El juego empezó con un Deportivo Tachira volcado al ataque, poblando toda la cancha, atacando por los costados y teniendo la pelota. En el minuto 7 del juego el Deportivo Tachira marco el primer gol por intermedio del Panameño Fredy Gondola, quien recibió un pase entre lineas del Juvenil Yerson Chacon e inmediatamente chuto con la pierna derecha y la pelota se metió en el arco sin que el portero Luis Rojas pudiera hacer nada para evitarlo
The game began with a Deportivo Tachira turned on the attack, populating the entire court, attacking from the sides and taking the ball. In the 7th minute of the game, Deportivo Tachira scored the first goal through the Panamanian Freddy Gondola, who received a pass between the lines from Juvenil Yerson Chacon and immediately kicked with his right leg and the ball went into the goal without goalkeeper Luis Rojas could do anything to prevent it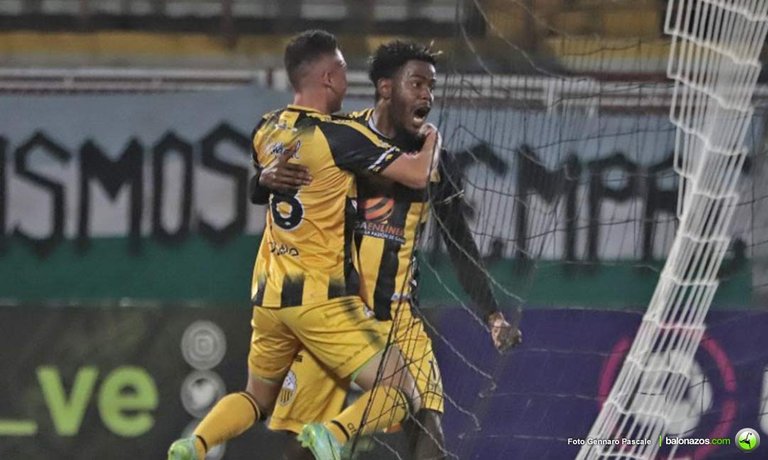 Fuente
Luego al minuto 11, Edgar Perez greco por poco anota el segundo gol pero no pudo patear bien la pelota y se fue desviada fuera del arco. El Zamora intento empatar el juego adelantando lineas, pero el Deportivo Tachira siempre estuvo bien plantado en defensa y no perdió nunca las marcas y así termino el primer tiempo
Then at minute 11, Edgar Perez Greco narrowly scored the second goal but couldn't kick the ball well and it was deflected out of goal. Zamora tried to tie the game by advancing lines, but Deportivo Tachira was always well planted in defense and never lost the marks and thus ended the first half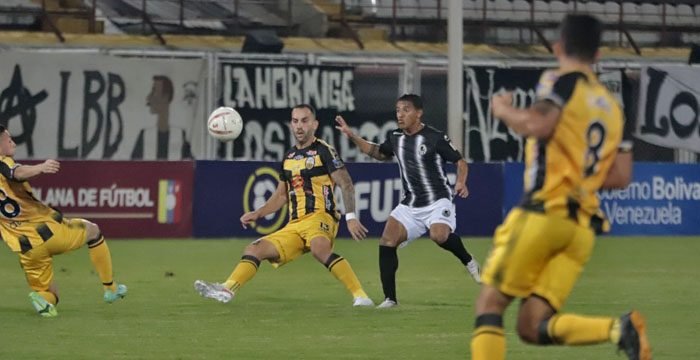 Fuente
En el segundo tiempo el cuadro del Zamora intento emparejar las acciones con remates de media, larga distacia y llegadas por los costados pero el aurinegro siempre estuvo muy bien parado. El técnico Juan Domingo Tolizano plateo un partido inteligente, y realizo los cambios de la mejor manera aprovechando la ventaja en el marcador y la desesperación del Zamora por empatar
In the second half, the Zamora team tried to match the actions with medium finishes, long distances and arrivals from the sides, but the aurinegro was always very well stopped. Coach Juan Domingo Tolizano planted a smart game, and made the changes in the best way taking advantage of the advantage on the scoreboard and the desperation of Zamora to tie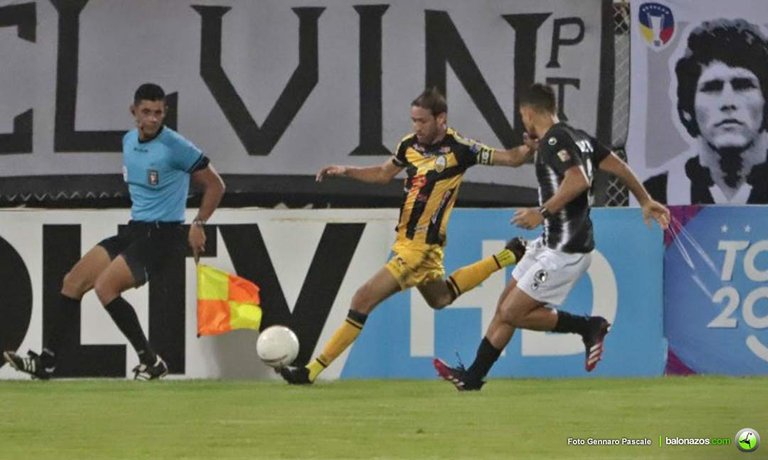 Fuente
Jose Luis Granados tuvo la oportunidad de poner el dos a cero en el minuto 86, pero el portero del Zamora tapo el grito de gol y Asi termino el partido. El deportivo táchira se llevo los tres puntos con un triunfo de un gol por cero y vuelve a la cima.
Jose Luis Granados had the opportunity to put the two to zero in the 86th minute, but the Zamora goalkeeper covered the cry of goal and thus ended the game. The sporty táchira took the three points with a victory of a goal for zero and returns to the top.
Gracias por haber leído mi publicación, espero que le haya gustado.
Thank you for reading my post, I hope you liked it.
Nota: Las imágenes de esta publicación fueron descargadas de varios sitios de internet. Cada una tiene su enlace de verificación
Note: The images in this publication were downloaded from various internet sites. Each one has its verification link
Espero que les haya gustado mi publicación, si les gusta, por favor voten, resteem, comenten y siganme en @acolm169
* I hope you liked my post, if you like it, please vote, resteem, comment and follow me @acolm169 *
---
---