Re-Opening of Parkruns!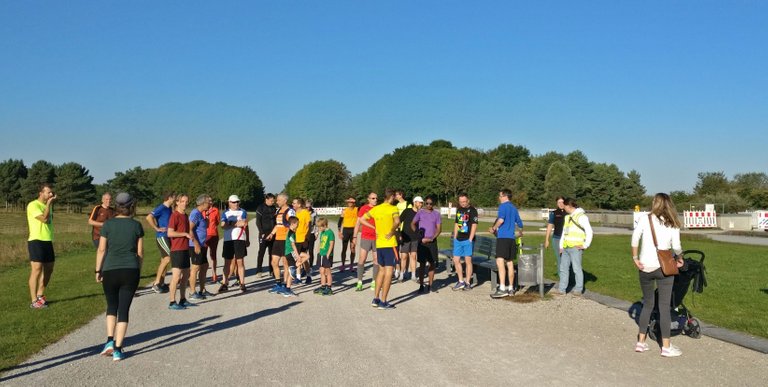 My Actifit Blog #1042 | 25 September 2021 |
The weekly parkruns reopened today - after an 18-month break from Corona. We were 31 runners who completed the parkour of 5 km. We were all very happy that this is possible again after this long time.
I also set my best time so far with 30:44 minutes, but I didn't feel like I was at my limit.
Before the run I did a warm-up of 3 km.
The weather was fantastic, not a cloud in the sky and pleasantly warm.

Die wöchentlichen Parkruns wurden heute - nach 18 Monaten Corona Pause - wieder geöffnet. Wir waren 31 Läufer*innen, die den Parkours von 5 km absolvierten. Wir alle waren sehr glücklich darüber, dass dies nach dieser langen Zeit wieder möglich ist.
Ich lieferte auch meine bisherige Bestzeit ab mit 30:44 Minuten, dabei hatte ich nicht das Gefühl am Limit zu sein.
Vor dem Lauf machte ich auch ein warm-up von 3 km.
Das Wetter war traumhaft, keine Wolke am Himmel und sommerlich warm.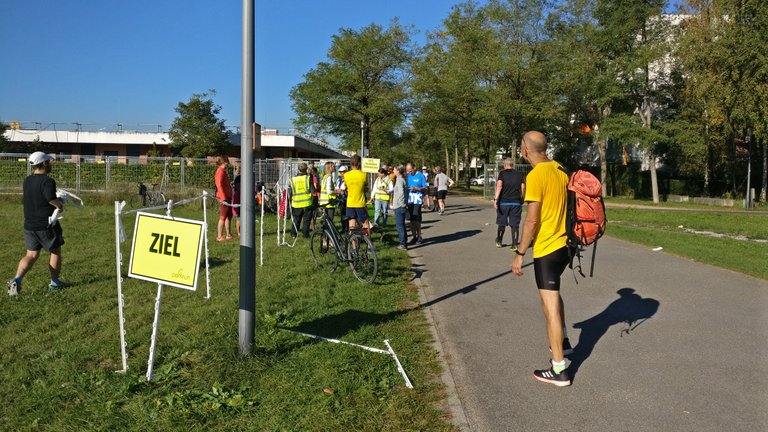 Stats for Today
Running: 8 km • Walking: 3 km
Current Total 2021:

1468 km
Activity Count: 18 339 steps
Activity Type:
Running, Walking, Daily Activities
Current Actifit User Rank: 65 (+25.00)*
*Holding 250.00 AFITX tokens
Rewarded Activity Reports: Level 9/10
Checkout all original rewarded Reports on actifit.io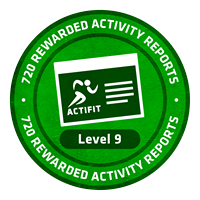 Next and last Badge: Level 10 needs to have 1080 Rewarded Activity Reports!

How to start your actifit/HIVE account:
• Signup for a HIVE-account here or here
• Download the app for Android or IOS
• Join Actifit's community on Discord for discussions and help
• Follow @actifit for daily News and Statistics
• Read the Official White Paper for further information on the project!
• Please vote for @actifit as witness!! The team is doing an excellent job!
• Make at least 5000 steps daily and get rewarded from @actifit!
• Now you are ready to go to the Moon!
• Remember: the distance to the Moon is Ø 385000 km! Enjoy your lifelong travel! 😄

This is my actifit posting account! I'm trying to enhance my health and fitness mainly by running, walking and cycling.
Please support and follow my progress! Thanks so much!
In addition your steps can earn Sweat-Coins!
Please use the following link to download the App (IOS or Android):
Sweat-Coins
Life is Motion! Live an active Lifestyle to stay healthy and fit!




Photos © by actifit-peter
Who-Am-I ?
---
---