Beautiful Hibiscus Plant!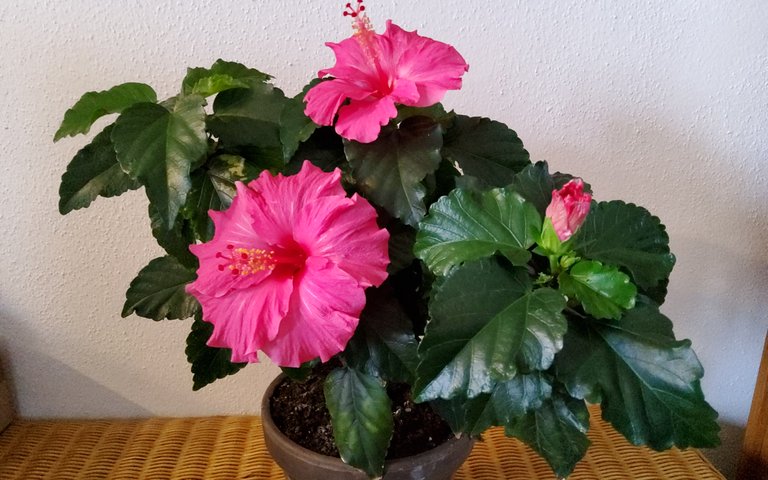 My Actifit Blog #1100 | 5 January 2022 |
Since a few days I have conjunctivitis in both eyes, which is now slowly receding. I have this in the past years unfortunately again and again.
Therefore today only a short shopping walk to avoid wind and cold around the eye area.
The picture above shows my Hibiscus plant, which has started to produce its bright red flowers again. It is very early with blooming, actually it should only start to bloom in spring.

Seit ein paar Tagen habe ich eine Bindehautentzündung an beiden Augen, die nun langsam zurückgeht. Ich habe das in den vergangenen Jahren leider immer wieder.
Deshalb heute nur ein kurzer Shopping Spaziergang um Wind und Kälte um den Augenbereich zu meiden.
Das obige Bild zeigt meine Hibiscus Pflanze, die wieder angefangen hat ihre leuchtend roten Blüten zu produzieren. Sie ist mit dem Blühen sehr früh dran, eigentlich sollte sie erst im Frühling beginnen zu blühen.

Stats for Today
Walking: 3 km
Current Total 2022:

22 km
Activity Count: 5 413 steps
Activity Type:
Walking, Daily Activities
Current Actifit User Rank: 65 (+25.00)*
*Holding 250.00 AFITX tokens
Rewarded Activity Reports: Level 10/10
Checkout all original rewarded Reports on actifit.io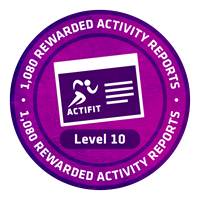 Level 10 Badge: This is the last and final Badge with more than 1080 Rewarded Activity Reports!

How to start your actifit/HIVE account:
• Signup for a HIVE-account here or here
• Download the app for Android or IOS
• Join Actifit's community on Discord for discussions and help
• Follow @actifit for daily News and Statistics
• Read the Official White Paper for further information on the project!
• Please vote for @actifit as witness!! The team is doing an excellent job!
• Make at least 5000 steps daily and get rewarded from @actifit!
• Now you are ready to go to the Moon!
• Remember: the distance to the Moon is Ø 385000 km! Enjoy your lifelong travel! 😄

This is my actifit posting account! I'm trying to enhance my health and fitness mainly by running, walking and cycling.
Please support and follow my progress! Thanks so much!
In addition your steps can earn Sweat-Coins!
Please use the following link to download the App (IOS or Android):
Sweat-Coins
Life is Motion! Live an active Lifestyle to stay healthy and fit!




Photos © by actifit-peter
Who-Am-I ?
---
---