Actifit Expanding to Telos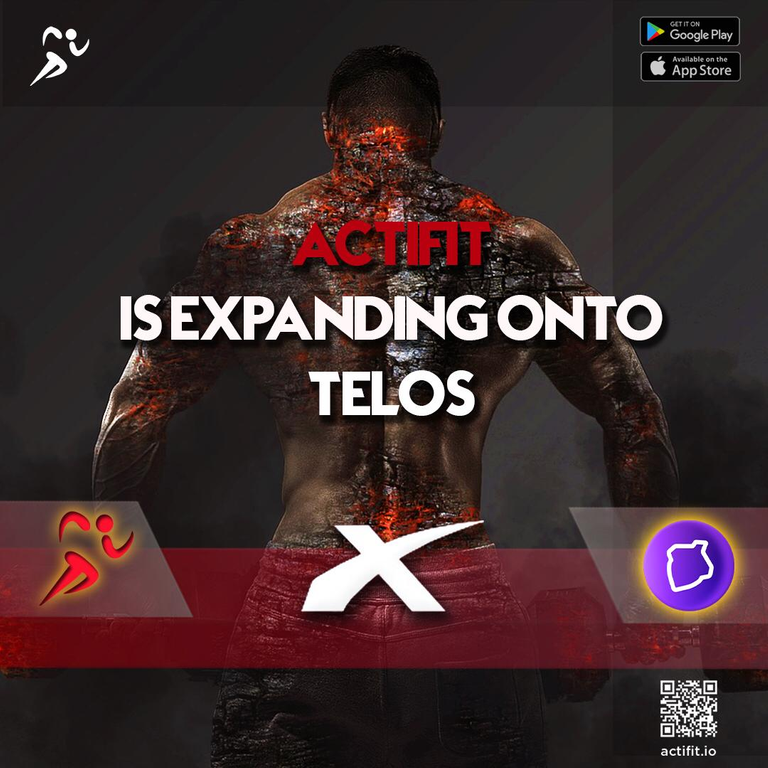 As announced earlier in the year, we are proud to be moving steadily along our growth approach for 2022.
After expanding to Blurt, and given the fantastic support we received by the community and the integrations we put in place, it brings us great pleasure to announce our expansion onto Telos!
Why Telos?
Choosing Telos as our next partner made a lot of sense, and is a choice that has been brewing for a while. In fact, we have been keeping an eye on Telos for several months, and received lots of positive feedback about the blockchain and its community.
Our partner, Appics (@appics), recommended Telos as they recently launched their mainnet app there, had great support for the launch, and the app has been running smoothly.
Add to that, Telos and Hive - our main running blockchain - announced a partnership a while ago.
Also from a technology perspective, Telos is a solid chain, built on EOSIO, with fast block time and high transaction capacity, making it a perfect companion to the technology we're used to across hive, steem, and blurt.
Block Producer Node
Our first step in the expansion, and similarly to what we have in place for hive, blurt, and hive-engine, we launched our own block producer node on telos.
Telos has its own requirements for such nodes, and we fulfilled the requirements, launching testnet, mainnet and p2p/api nodes running on telos.
As we are proponents of decentralization, we believe in assisting in the decentralization of chains and this is a move in this direction.
Our actifit account on telos is @actifittelos.
If you own a telos account with staked TLOS, support our block producer by voting here and picking actifittelos.

Our Integration Plans
We are looking to have Actifit become a large cross-chain platform, bringing social fitness motivation via a gamified experience to a large scale community, while interconnecting our cross-chain communities.
As we had integrated our existing chains, the growth plans on telos are similar to a large extent, whereby we intend to perform a full integration including our user daily transactions onto telos chain, both via the app and the web experience, but also featuring wallet support and account signups and much more.
We also intend to launch our AFIT/AFITX tokens on telos, as we presently have on hive-engine, steem-engine, and BSC, but also to bring our Actifit DeFi and yield farming implementation there while leveraging the Telos EVM.
We plan to work with the telos team and community to help grow telos ecosystem, and we're looking forward to your support!
More details about the integration will unfold as we progress.
Expect tons of continued growth by Actifit on existing chains and new chains as we proceed.
Let's go!
---
@actifit team
---
---