AFIT Listing on Digifinex this Saturday 10 AM UTC! 🤩 100,000 AFIT Giveaway to Events Participants 💸🚀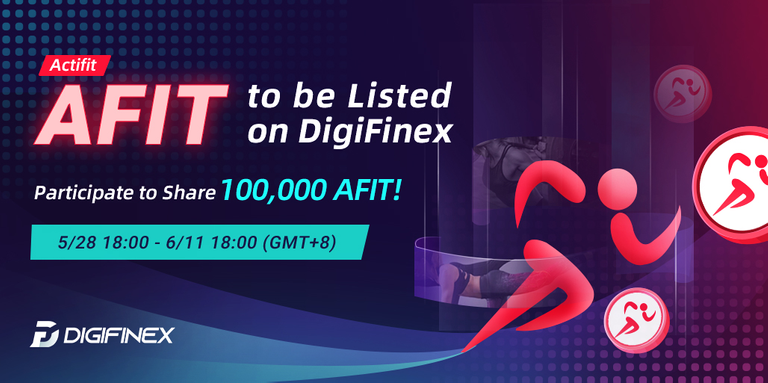 We are excited to be announcing that AFIT is now coming to Digifinex, officially this Saturday, May 28th, at 10 AM UTC with an AFIT/USDT pair 🤩
We are hosting 3 events as part of this listing, totalling 100,000 AFIT in rewards to participants! Below are the events:
Event 1: Follow & RT to Share 40,000 AFIT
Complete the tasks listed in this gleam contest - Opens on listing day
Event 2: Trade AFIT to share 30,000 AFIT
Trade a minimum of 50$ in AFIT tokens to earn rewards. The higher the volume the higher the rewards!
Event 3: Stake AFIT to share 30,000 AFIT
Stake your AFIT in Candybox on digifinex and earn rewards up to 30 days!
If you do not have an account on digifinex, you can Signup here
Set your reminders for Saturday 10 AM UTC!! ⏰
For more details about participation rules, check out official announcement
---
---