AFITX Airdrop Distributed! 💸 New Pending Rewards Functionality 🤩 Digifinex Events Update 🚀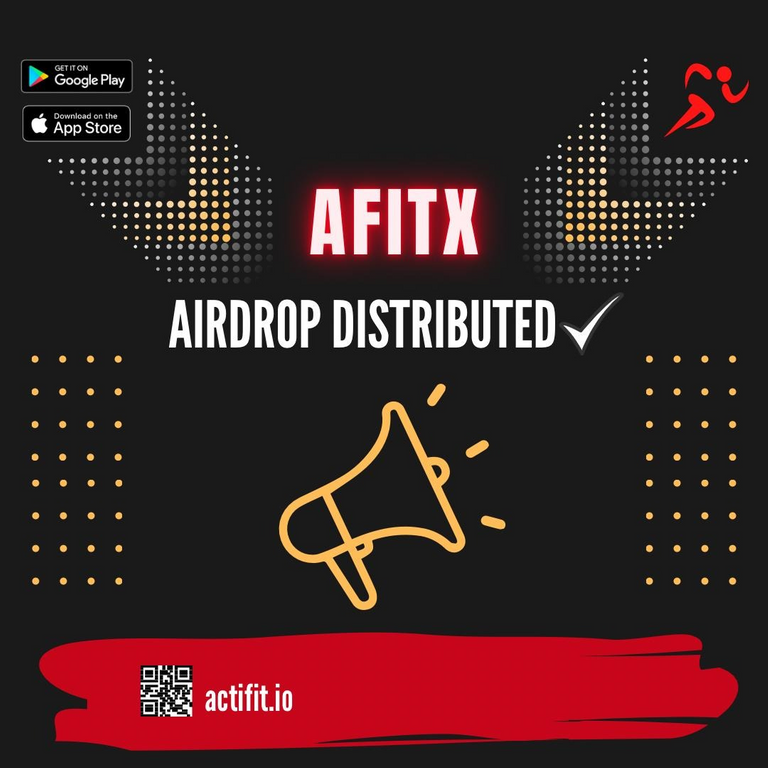 AFITX Airdrop Distributed! 💸
As announced last week, we made available to the participants of the AFIT Digifinex event a google form that you needed to fill out prior to June 1st to be eligible to receive your AFITX airdrop.
Today we went through all the document submissions, we validated the correct ones, and the rewards were sent out to eligible participants.
Each participant received 5.57 AFITX. Thank you guys for taking part!
New Pending Rewards Functionality 🤩
We have been considering adding useful functionality to our amazing growing Actifit community and audience.
And since many of our new users are not fully aware of the rewards mechanism available as part of their Actifit experience, with HIVE, STEEM, BLURT,... rewards being given out, we have setup an easily accessible display as part of actifit.io experience, whereby whenever you login, you will receive a popup notification highlighting any pending rewards that are planned your way within coming 7 days.
This calculates your post rewards during the last 7 days, which are yet to be paid out. So those rewards are NOT claimable yet, and are prone to increase/decrease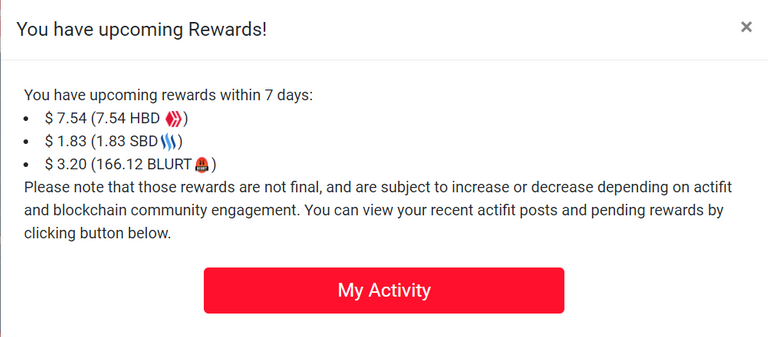 You can also access those pending rewards from within your actifit.io wallet by clicking the Check Pending Rewards button under Your AFIT Balance section display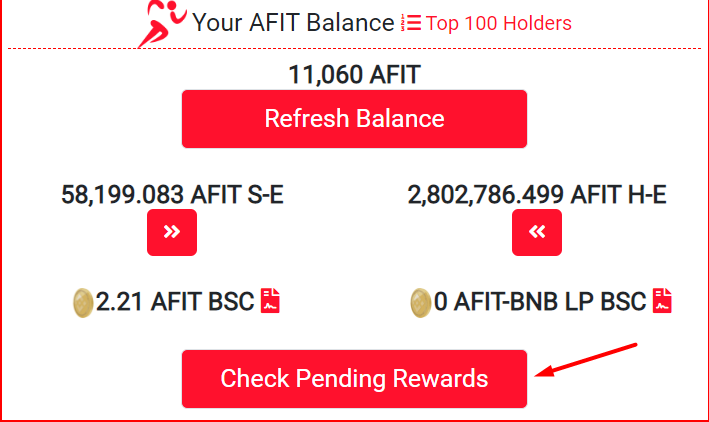 Digifinex Listing Events Update 🚀
As you are mostly aware, as part of our Digifinex listing, we have 100,000 AFIT rewards allocated under 3 separate events, which are available until June 11th!
Event 1: Follow & RT to Share 40,000 AFIT
This event has been killing it! We have so far over 12,862 entry! To take part, join the event via this link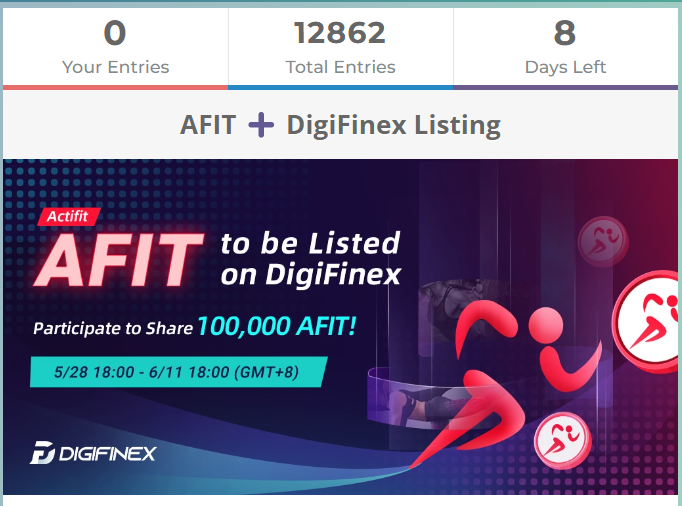 Event 2: AFIT/USDT Trading Contest
Trade a minimum of 50$ in AFIT tokens to earn rewards. The higher the volume the higher the rewards!
The leaderboard as of yesterday stands as follows:
785***169
683***236
256***482
785***169
662***015
For more info about the trading event, check out official announcement here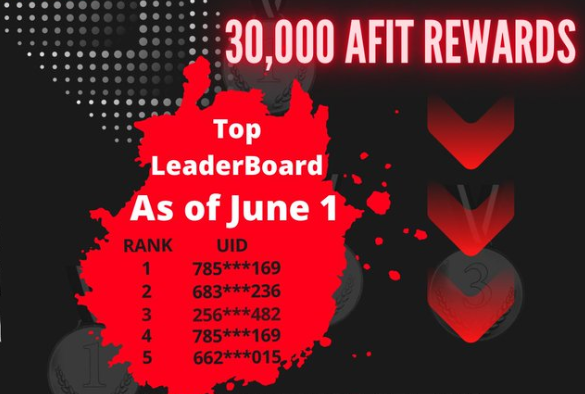 Event 3: Stake AFIT & Earn
Almost half the amount of AFIT allocated has already been claimed! Less than 17,000 AFIT are available as of now.
Stake your AFIT under digifinex Candy box to claim your AFIT rewards. Note that candy box is only available via their mobile app.
For more info about the staking event, check out official announcement here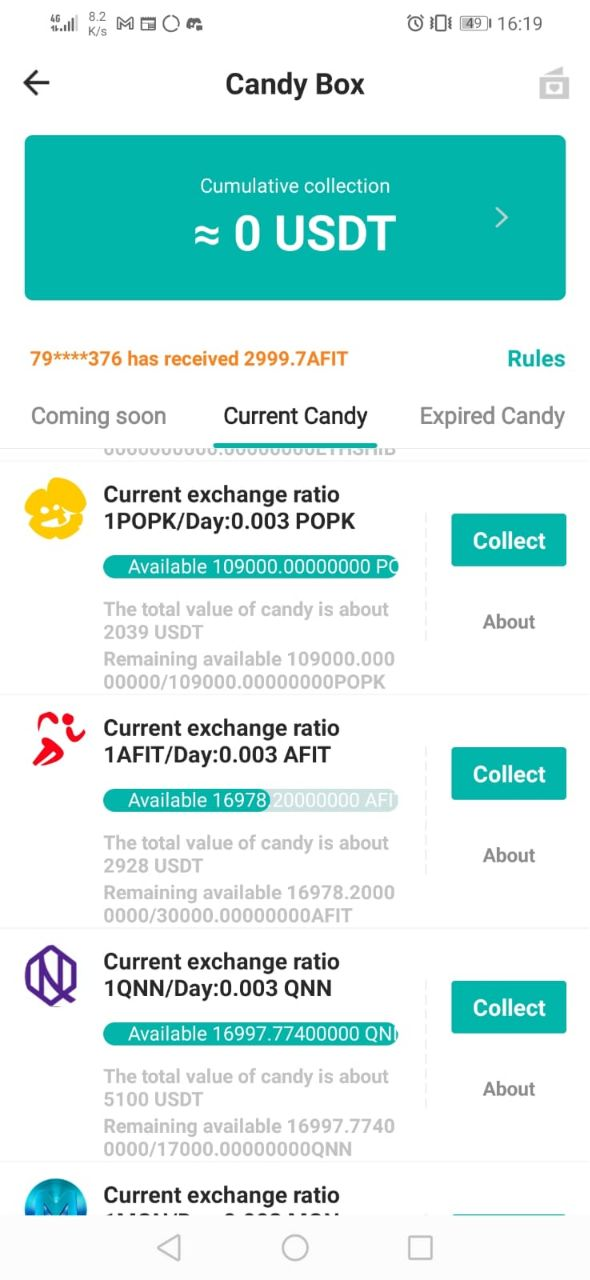 ---
---