Count Down .. Last Chance to Join & Win 2 HiveFest Tickets & Accommodation🥳🎉🎁
Count Down .. Last Chance to Join & Win 2 HiveFest Tickets & Accommodation 🥳🎉🎁
Time is running! The biggest hive event of the year is getting closer, and our contest, in collaboration with blocktrades, to giveaway 2 tickets + accommodation is in its last 10 days!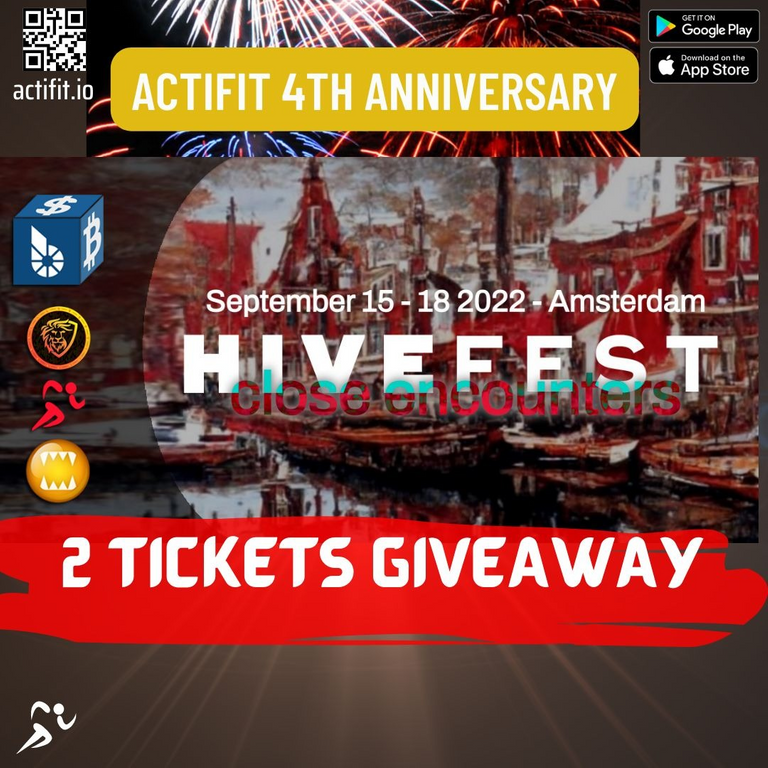 How To Participate .. NOW
Two free tickets & accommodation will be given away as part of this contest. To be eligible, you need to do the following before August 5th:
Winners will be selected and announced after August 5.
If you haven't joined yet, what are you waiting for? Let's gooo 💪🏃
---
Did you stock up on your gadgets yet? Head over to Actifit Market NOW to WIN!
Actifit supports cross-chain decentralization. Support our efforts below:
@actifit team
---
---