Qatar World Cup 2022 First Round Concludes 🏟⚽️🥅 Round Two Kicks Off Tomorrow. Let's Gooo🤑🏃
First Round Concludes! 🏟⚽️🥅
Finally, the first qualifiers round in World Cup concludes today, and nothing short of an exhilarating day!
The South Korea x Portugal game ended in a win for South Korea 2-1.
Despite Uruguay winning its game against Ghana (2-0), yet it did not manage to qualify, and qualifiers were South Korea and Portugal.
As for the second group, Swizterland beat Serbia (3-2), while Cameroon delivered an extra time win against Brazil (1-0)!
Despite this win, Cameroon did not manage to qualify, yet Brazil and Switzerland were the qualifiers leading the group consecutively.
Out of all the correct participants, we selected random winners, one for each match!
Congrats to:
Round of 16 Games 🤑🏃
Tomorrow features 2 games in the round of 16:
Netherlands x USA
Argentina x Australia
The rules are the same, guess the winner of the games prior to the game start, to be eligible to win 100 AFIT! You can guess 1 or all games of the day. The more you guess correctly, the more eligible you are to win!
You can leave a comment under this post, or go and engage with the community, chat about the game and the anticipation on twitter or telegram. Just make sure to bring your guess to our attention prior to the game!!
Who are you rooting for tomorrow? Looking forward to your guesses!
Play ball! ⚽️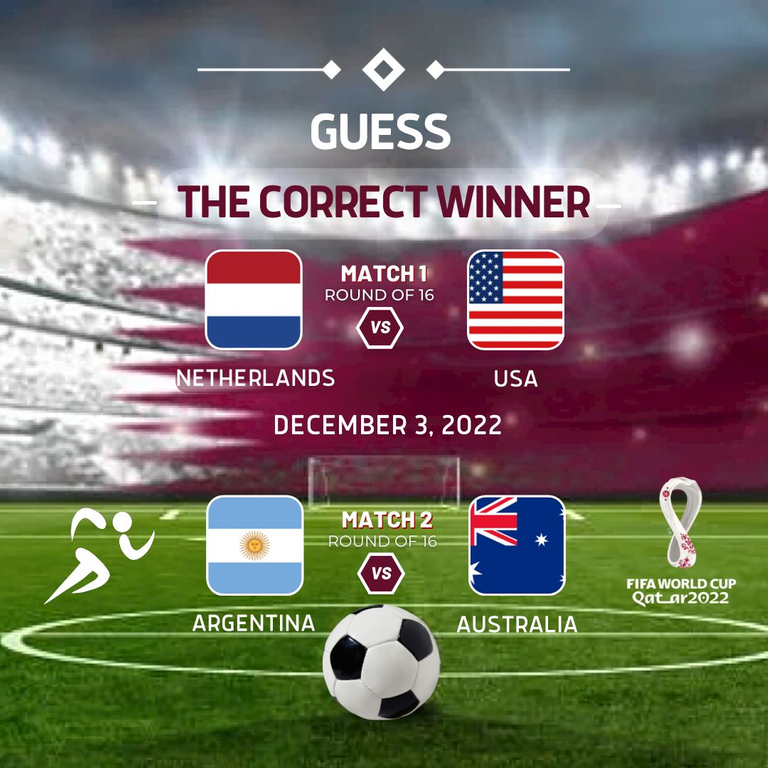 ---
---