Qatar World Cup 2022 Game One - Ecuador Snatched 1st Win! 🏟⚽️🥅 3 Games Tomorrow. Ready to Guess ?? 🤑🏃
Day 1 🏟⚽️🥅
Wow, amazing start for the Qatar world cup 2022. Breathtaking ceremony, and the first game of the cup concluded.
Unfortunately for the host, they lost their first game 2-0 against Ecuador. Tough luck Qatar. Congrats Ecuador!
We had tons of participation for the first-day guesses, and most of the participants were rooting for Ecuador. Well done guys!
Out of all correct participants, we selected a random winner. Congrats to @b3tandwrt for taking the right guess! 100 AFIT will be sent to your account.
Day 2 Games 🤑🏃
Tomorrow features 3 big games for all the fans out there!
England x Iran
Senegal x Netherlands
USA x Whales
The rules are the same, guess the winner of the games prior to the game start, to be eligible to win 100 AFIT! You can guess 1 or all games of the day. The more you guess correctly, the more eligible you are to win!
You can leave a comment under this post, or go and engage with the community, chat about the game and the anticipation on twitter or telegram. Just make sure to bring your guess to our attention prior to the game!!
Looking forward to your guesses!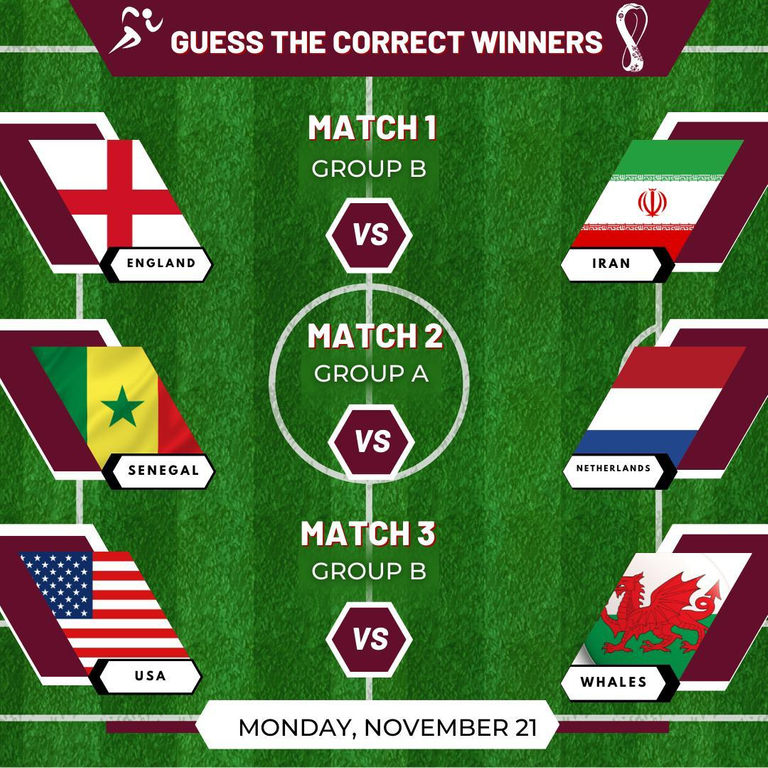 ---
---