Qatar World Cup 2022 - Win Daily With Actifit! 🏟⚽️🥅 First Game Tomorrow 🤑🏃
It's finally here!
Football fans worldwide have been waiting for this day for the last 4 years, preparing their highest spirits to cheer for their favorite football teams, and to tease their friends supporting other teams!
Whether you're supporting your national football team, or a fan of one of the prior world cup winners, or just wanting your favorite team to snatch that title for the first time, we know the thrill and fun of it!
https://www.youtube.com/shorts/YI7MSVNWvy0
To make it even more exciting, Actifit decided to run giveaways daily, for every game of the world cup!!
We will be giving out 100 AFIT tokens for you, if you guess who the winner of the game will be!
The main rule is that - you need to put your guess prior to the game start. If you're right, you could be the lucky winner to take those rewards home!
You can leave a comment under every day post, or go and engage with the community, chat about the game and the anticipation on twitter or telegram. Just make sure to bring your guess to our attention prior to the game!!
Again, this will run across the whole world cup, so every day you stand a chance to win.
First Game!🤑🏃
Tomorrow is the launch of the world cup, and the first game features the host, Qatar v/s Ecuador.
Who are you cheering for? Who do you think will be taking away the first 3 points? Let us know!!!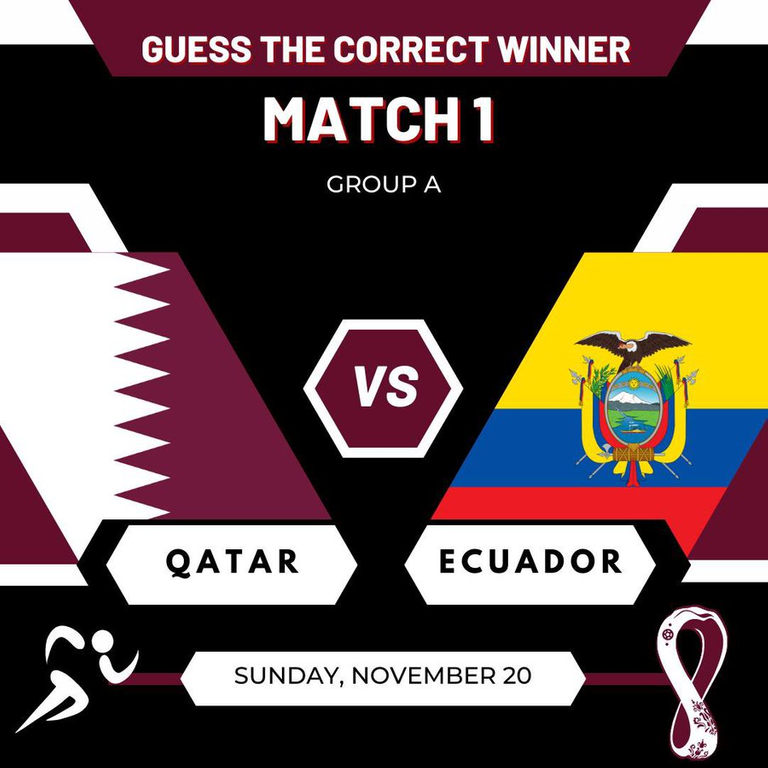 ---
---