Rugby Union: Six Nations Returns!
I haven't updated my sports blog in a while, and what better way than a post to celebrate the upcoming classic northern hemisphere competition. We are of course talking the always entertaining Six Nations Championship!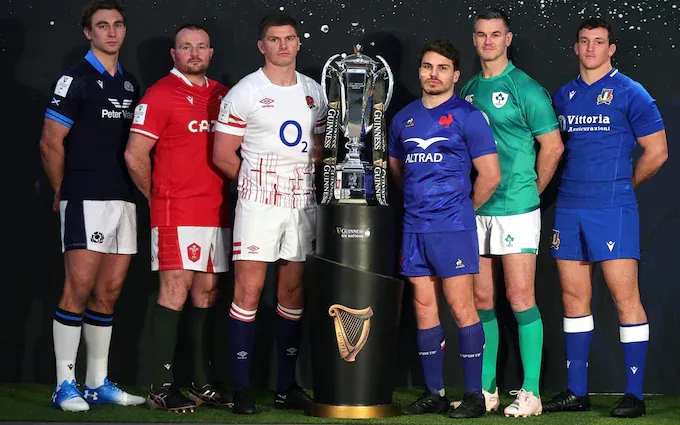 Source
First off, let's congratulate Australia for their win in the Rugby League World Cup a couple of months back. I did write a couple of posts referencing that comp but never did a wrap up (sour grapes pehaps? ;)). England unfortunately lost in the semi-final to a golden point to Samoa. Australia were the best team and deserved to defend their title.
Whilst we're on the subject of the English not quite making it, let's also address the Women's Rugby Union World Cup too. New Zealand pipping the Red Roses there to win on home soil. Disappointed but really pleased it was NZ to be the ones to take it as I loved watching them all the way through.
Meanwhile, the English Gallagher Premiership roles on and I'm sure I'll do an update post as things hot up towards the end of the season.
Now on with the business of this article…
What's the Six Nations and What Can We Expect?
For those that don't know, it's a yearly competition involving the top sides in Europe… England, Scotland, Wales, Ireland, France and Italy. It used to be the 5 nations until Italy joined in the fun around the turn of the century.
Traditionally, it's a good ol' battle between these foes and all up for grabs. Italy tend to be the weakest side, but they're making great strides and tend to compete well in most matches until later in the game when the opposition takes control. They have won the odd game here and there and will be looking to improve on that.
There has been talk of adding other nations and/or having a promotion and relegation aspect (bottom side drops out the following year, and the next best gets a shot, like Georgia who are knocking at the door). I don't think this is going anywhere at the moment, just ideas to spice things up in the future. We shall see.
New England?
England have got a new head coach, as Eddie Jones has been given the heave-ho, and Steve Borthwick the former Leicester Tigers coach has taken the reigns. Let's see how he and the team gets on!
One of the bigger decisions is who plays fly-half and how that's worked into the team, so a lot will depend on injuries and form. Marcus Smith was top scorer of the tournament last year, but will he get the 10 jersey or will it be Owen Farrell (who could in turn be shifted to centre)? I think it's good to get some new blood at the helm as it might add a bit of impetus to some stagnating performances of late.
France not only won last year, they got the Grand Slam - this is winning all of their games. Ireland got the Triple Crown, which goes to a team that wins all their matches against the 'home' nations; so between England, Ireland, Scotland and Wales. This was originally who the tournament was between before France entered the fray and is an award that continues should a team do it.
Wales won in 2021 but didn't do so well as defending champs last year. And that leaves Scotland who are usually in the second half of the table but never to be discounted.
Fixtures
The tournament runs from February 4th to March 18th, so we kick off on Saturday, with Wales v Ireland at 14:15, then England v Scotland at 16:45. Then on Sunday, Italy and France play it out in Rome at 3pm. (UK times/GMT)
The rest of the fixtures will follow the same format - 2 games at that time on a Saturday and the one on Sunday. Other than the last day, which will be 'Super Saturday', with all 3 matches being played. There will also be a couple of rest weekends in amongst that lot.
Should be a good opening weekend and a feast of a few weeks. Will you be watching?
---
Image linked to source
Copywriting and assorted tomfoolery @ adambarratt.com!
---
---