Six Nations Rugby: Off to a Flyer!
We've had the first 2 rounds of the Six Nations Championships, so a little update on how things stand…
Some great action as anticipated and we're all set for the rest of the tournament which will resume the weekend after next.
The main stories are that both Ireland and Scotland are on for the Grand Slam, England lost another Calcutta Cup match (but returned to winning ways yesterday), Italy ran last year's winner France close… and Ireland and France produced one of the games of any tournament with the Irish re-affirming their world number one ranking.
Opening Weekend
Yes, another loss for England versus Scotland at Twickenham. It was a tight encounter and could have gone either way, but Scotland did have a bit more zip and too many mistakes from England. That's now the third win in a row for Scotland in this fixture.
Ireland won comfortably over Wales in the other Saturday game.
As for the Sunday action, a spirited Italy ran France close. The French were in control but a late come back from the Italians made for an interesting finale!
Now onto this week…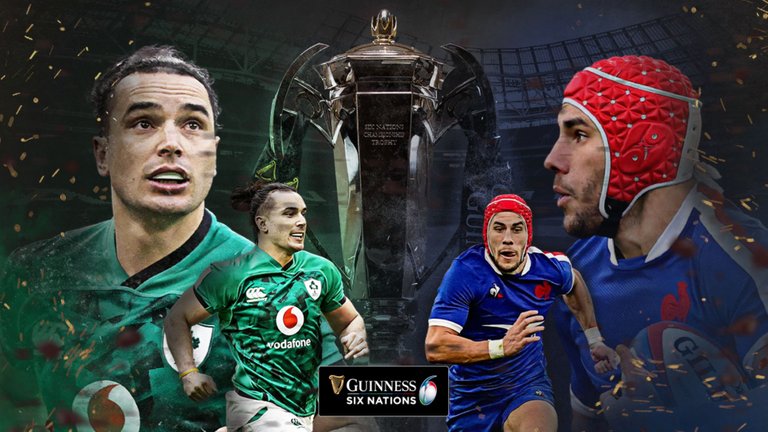 Irish Smiles
On Saturday we were treated to a spectacular game and a showcase of what rugby is all about. The 2 best teams in the world currently, going head to head at the Aviva Stadium… that being the home of Ireland who welcomed France for a classic.
This was one of the best games I've seen for a while with Ireland winning comfortably in the end. France gave them a great battle and were in the hunt for much of the match. They had beaten the Irish on the last couple of occasions, but one difference this time was the presence of fly-half Johnny Sexton which always sures up the Ireland team.
Ireland 32 - 19 France
Scots Rock On
Ireland aren't the only team who have won both their opening encounters. Scotland are there too and looking like a force to be reckoned with this year. Wales aren't really up to it (although I should reserve my judgement till after they play England ;)) and are likely to fall in the bottom 2 at this rate.
Scotland were in fine form for this match, and in particular their own number 10 maestro Finn Russell who had a storming second half.
Scotland 35 - 7 Wales
England Better; Italy Poor
As suspected (hoped!), England got their first win on the board against a fairly lacklustre Italy. A solid performance, doing enough and getting a bit of confidence up. Also the first win for new head coach Steve Borthwick.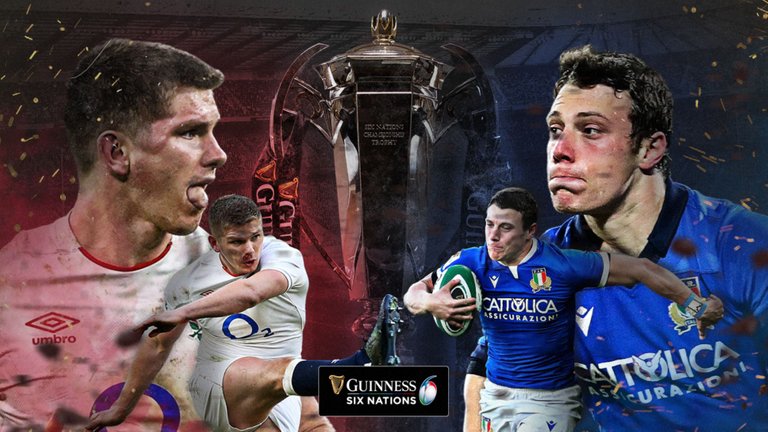 One of the main debates that rages on is who to pick at 10. Eddie Jones was a fan of cramming them all in regardless… with Farrell often playing 12 to allow Smith or previously Ford to occupy fly-half. Sometimes this works well but it's difficult to have 2 'generals' and you also miss a more specialist centre.
Is it time to pick the best for each position? I think Borthwick fits into that camp and would have probably done so in the first game but for injury. This time he went with Farrell who just has that edge and international experience over Smith. The future is another matter and we just have to play the hand we have now.
Ollie Lawrence came in at inside centre to accompany the returning Henry Slade at 13 and that combo worked well. Lawrence is more in the vain of a Manu Tuilagi, who is still a contender for that spot again depending on injuries and form.
England looked solid enough but it's hard to tell with these sort of games. There's no winning really as that's what's expected but at least England can look forward now and get ready for Wales who will be up for it I'm sure.
As for Italy, they're competing more in a general sense but this wasn't their day. So they'll need to up their game… and against Ireland next which could be a bit tricky!
England 31 - 15 Italy
Next Up
Rest weekend coming up, so the next set of fixtures will be February 25/26th.
Italy take on Ireland in Rome, England head to Wales and Scotland face France in Paris.
That's the situation following the opening gambit. Did you see any matches and what do you make of it?
---
Images linked to source
More from me at AdamBarratt.com!
---
---