2021-22 NFL Super Wild Card Weekend Preview! - AFC #7 Pittsburgh Steelers AT #2 Kansas City Chiefs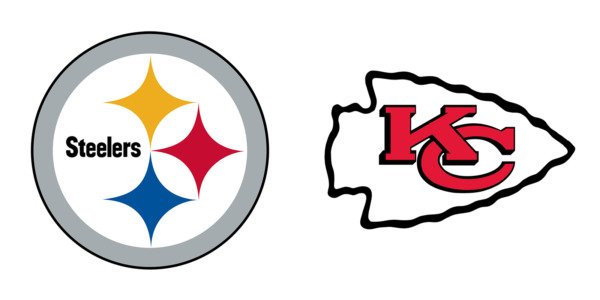 Tonight for the penultimate game of Super Wild Card Weekend, the Kansas City Chiefs (12-5) welcome the Pittsburgh Steelers (9-7-1) into Arrowhead Stadium for an interesting matchup.
Thinking about this matchup, it's quite easy to say the Steelers are about to absolutely get blown out. Plenty of signs point that way. I mean, the Steelers literally got wrecked by the Chiefs on December 26th. So, yeah. That's not a good sign, ya know?
But there are some spooky elements to this game. Big Ben and the Steelers are scrappy and physical, with solid defense. They are pretty old school that way and don't try to finesse or overthink things.
But what I think is most intriguing is the fact that I don't think either of these teams expected to be here, but in opposite ways. In recent years, the Chiefs have been used to being off on Wild Card weekend as they are usually good enough in the regular season to earn themselves a bye week. Well thanks to some rule changes and a team by the name of The Tennessee Titans, the Chiefs are forced to play a Wild Card game.
The Steelers didn't expect to be here by the simple fact of them not being a very good team. They barely made the playoffs. Like super duper barely.
This could be considered the game that should not exist. Could that quirk benefit the Steelers? Unlikely, but I have seen much crazier things happen.
Notable Steelers W-L from the regular season
| Good Wins | Bad Losses |
| --- | --- |
| Bills | Tied the Lions |
| Titans | |
Steelers actually had a pretty tough schedule. But they did tie the Lions and the Lions stink.
Notable Chiefs W-L from the regular season
| Good Wins | Bad Losses |
| --- | --- |
| Eagles | NONE |
| Packers | |
| 2-0 vs Raiders | |
| Cowboys | |
| Chargers | |
| Steelers | |
The Chiefs wins are a bit misleading but all these teams were playoff teams or near playoff teams with winning records.
The Eagles turned out to be not that good, Aaron Rodgers wasn't playing in the Chiefs-Packers game.
---
Offensive Weapons for each team
Quarterbacks
| Ben Roethlisberger - STEELERS Quarterback | Regular Season Stat Category | Patrick Mahomes - CHIEFS Quarterback |
| --- | --- | --- |
| 3,740 | Passing Yards | 4,839 |
| 22 | Passing Touchdowns | 37 |
| 10 | Interceptions | 13 |
| 86.8 | QB Rating | 98.5 |
| 64.5 | Completion % | 66.3 |
| 5 | Rushing Yards | 381 |
| 1 | Rushing Touchdowns | 2 |
It's always pretty cool to see a young QB play a vet. I mentioned it the other day when I wrote about Jalen vs Tom which turned out to basically be a blowout. But I think I know why it's cool now. It's cool because it's trippy to see different generations/eras play each other. It's really historical. Human history type of thing. How everything evolves. Like I wonder what NFL legends were playing or retired the season after Tom was drafted? An NFL sporting family tree I guess.
Big Ben was drafted is 2004 and is playing 26 year old Patrick Mahomes. There are is a huge age difference, and three Super Bowl Rings between the two of them. This matchup could be a blowout in favor of the Chiefs, but if it's a classic that would be pretty cool. Big Ben is only going to play so much longer, there is plenty of speculation that this will be his final season.
At this point Patrick is clearly the better QB but I mean, Patrick is arguably the best QB in the league. There really isn't too many QBs better than Mahomes.
Running Backs
| Najee Harris - STEELERS Running Back | Regular Season Stat Category | Darrel Williams - CHIEFS Running Back |
| --- | --- | --- |
| 1,200 | Rushing Yards | 558 |
| 7 | Rushing Touchdowns | 6 |
| 3.9 | Yards Per Carry | 3.9 |
| 1,667 | Yards from Scrimmage | 1,010 |
| 10 | Total Touchdowns | 8 |
| 17 | Games Played | 17 |
The Steelers drafted Najee Harris just this past spring and man, that was a solid choice for them. Najee had a tremendous rookie season and proved he can be an every down back as well as a nice receiving option. Dude is a stud.
The Chiefs are much more of a "modern" offense that is basically allergic to running the ball. But when you have Pat Mahomes at QB it's hard to blame them. Still, Darrell Williams is a nice two way back!
Top Receivers
| Diontae Johnson - STEELERS Top Receiver | Regular Season Stat Category | Tyreek Hill - CHIEFS Top Receiver |
| --- | --- | --- |
| 107 | Receptions | 111 |
| 1,161 | Receiving Yards | 1,239 |
| 8 | Touchdown Receptions | 9 |
| 10.9 | Yards Per Reception | 11.2 |
Tyreek Hill is a legit superstar and has been putting up numbers for several years now. I mean, every player on this Chiefs team is basically a walking 20 points.
Surprisingly while Tyreek has better numbers than Pittsburgh's Diontae Johnson, only by a hair really. Diontae has been making a name for himself slowly but surely, and with a lesser QB than Tyreek gets to play with.
#2 Receiving Options
| WR Chase Claypool - Steelers #2 Passing Target | Regular Season Stat Category | TE Travis Kelce - CHIEFS #2 Passing Target |
| --- | --- | --- |
| 59 | Receptions | 92 |
| 860 | Receiving Yards | 1,125 |
| 2 | Touchdown Receptions | 9 |
| 14.6 | Yards Per Reception | 12.2 |
The Steelers Chase Claypool has been a bit of a character off the field, but on the field he's been pretty productive in his young career so far. He's a big strong target and has made some really good highlight plays.
The Chiefs Travis Kelce on the other hand is pretty much a Hall-of-Famer. The guy is still pretty much in his prime and is as lethal as ever. Off the top of my head he's got to be a top three tight end of all time. If he keeps producing for a couple of years he could be the BEST TE of all time.
---
At the end of the day, I think the Chiefs got this one. But it would be hilarious to see the Steelers win even though the Titans would have to face them...
I am just here for a good time at the end of the day, I would like the Titans chances in a re-match anyway.
Leave predictions below!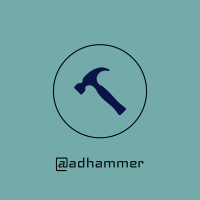 ---
---