A little fun with the ESPN NFL Playoff Machine!

So the NFL season is only getting hotter and hotter at this point of the season. With only two games left there's a lot on the line for the top teams. For teams on the bubble, these games are basically an extension of the playoffs. As a matter of fact tonight's Monday Night game between the Dolphins (7-7) and the Saints (7-7) is a matchup of teams on the bubble. They're going to be playing hard. These December and January games are just vicious.
I wanted to get around to making a post involving this playoff tracker and well, I'm finally doing it. I'm glad I did, I barely used it but I can already tell this will be fun.
I can't wait to mess with this!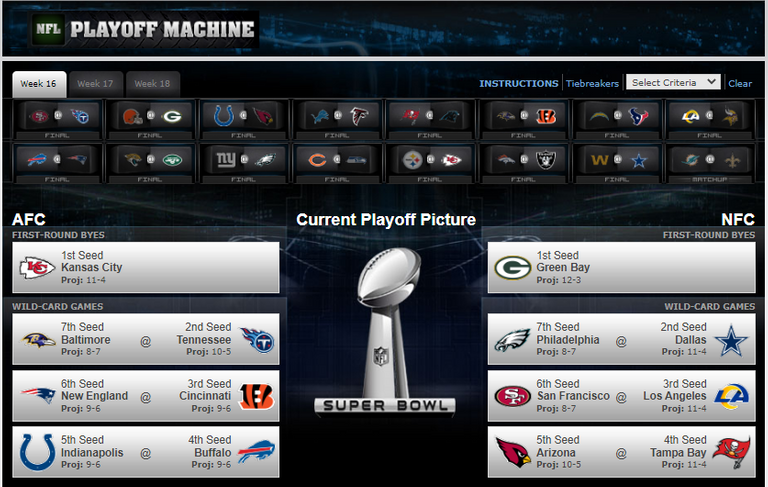 Currently, neither the Dolphins or the Saints are even in the playoff picture if the season ended today, but it hasn't. A lot could change after tonight's result. With this playoff machine I can select different games and predict the results and instantly I can see how the results I selected would impact the NFL Playoff picture! There's so many scenarios! Can I make the Chiefs miss the playoffs entirely? Is it possible for a #10 seed to climb to #1 in two weeks? What if there are a bunch of ties? I haven't gone all the way to the Super Bowl, but perhaps I can with this machine?
For now I will keep it simple and just make a sensible set of predictions. Maybe later I will do something more interesting but I'm pretty sure there are a lot of different scenarios!
If the Dolphins win tonight, they boot the Ravens and slide into the #7 spot! A lot on the line!
If the Saints win tonight, they won't be in the playoffs but it will help their chances. If the Saints are victorious though, the Eagles will move up one seed to #6, and the 49ers would move down one seed to #7, basically trading places.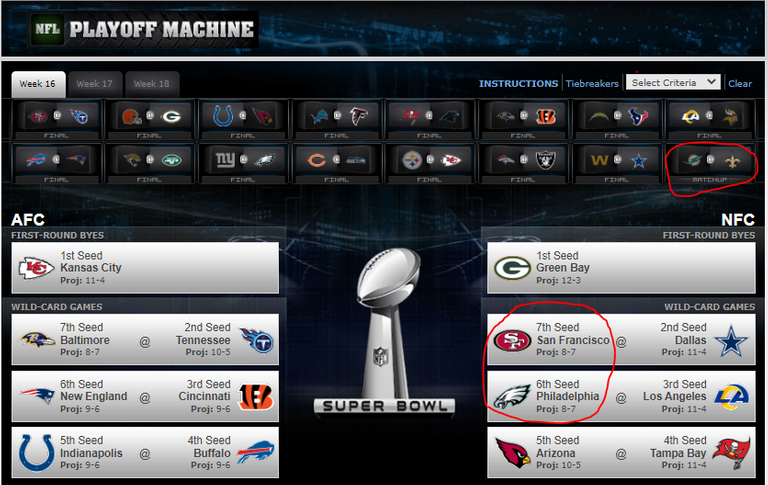 I wanted to keep going with a bunch of scenarios, but I actually want to wait to see the result of tonight's game as it will mark the end of Week 16. After tonight I will make another post about the final two weeks!
It's crazy how so many different games can force the standings to mix and match so dramatically, especially in a crazy NFL season like this one has been!
Who do you got in this game tonight? So far Miami is winning 10-0. It's crazy how their season has turned around after starting 1-7.
The Saints are just lost as a franchise. They've got tough defense, but they are so lost at QB.
I guess consider this a teaser post! For now I'm gonna learn a bit more about this little machine, it's so cool!
Who ya got tonight, Miami or New Orleans?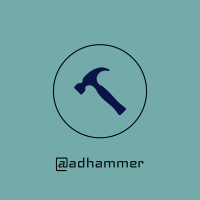 ---
---