Aleksandar Rakic UFC Panini Prizm Card 2021
Aleksandar Rakic is a Austrian UFC Light Heavyweight on his way to a title fight in the near future one way or another. When this guy is on, he is scary. He is a vicious, technical striker.
In just four years with the UFC, Rakic has already got a 6-1 record. He's got wins over really good fighters like Devin Clark, Jimi Manuwa, Anthony Smith, and Thiago Santos. Two of those guys have already challenged for the Title in the past.
Rakic doesn't have jaw-dropping performances always, but obviously looking at his record he gets the job done. A lot of people feel like Rakic could be a champ one day, and I think there's a good chance of it happening too. He's not even 30 years old yet, so the future is very bright for Rakic. He is a pretty hard matchup for anybody in my opinion. It will be interesting to watch his career play out in the future.
With him being so young still, this card sort of feels like a rookie card!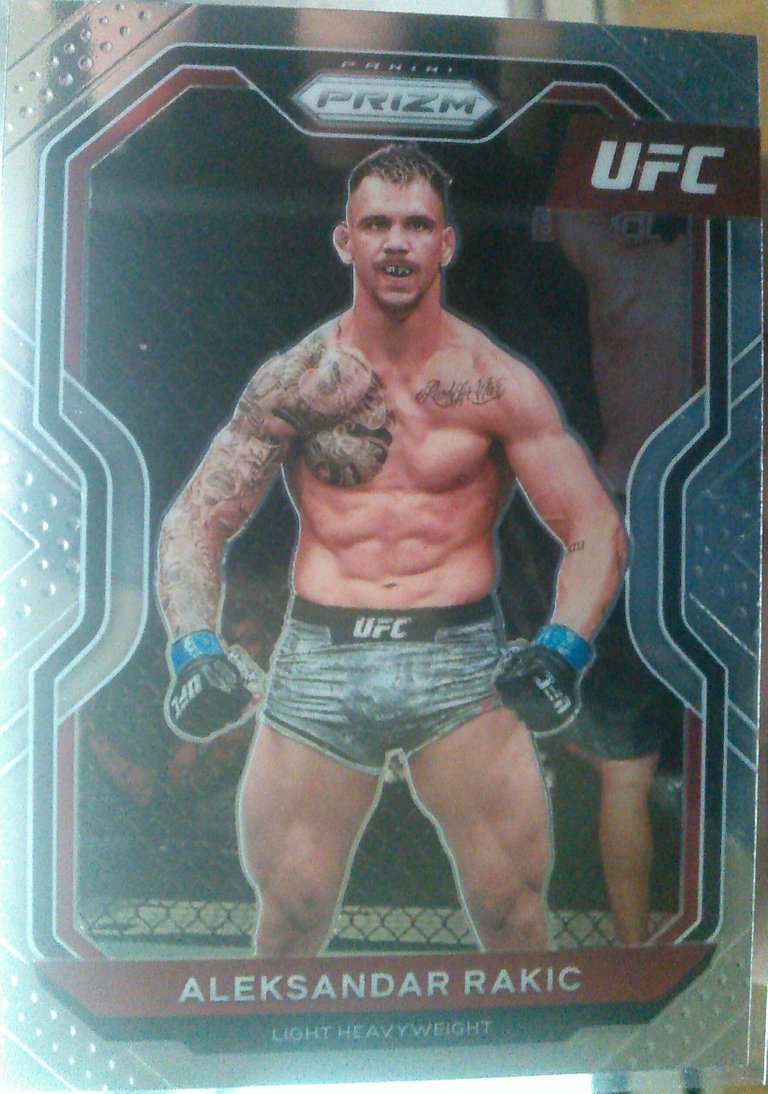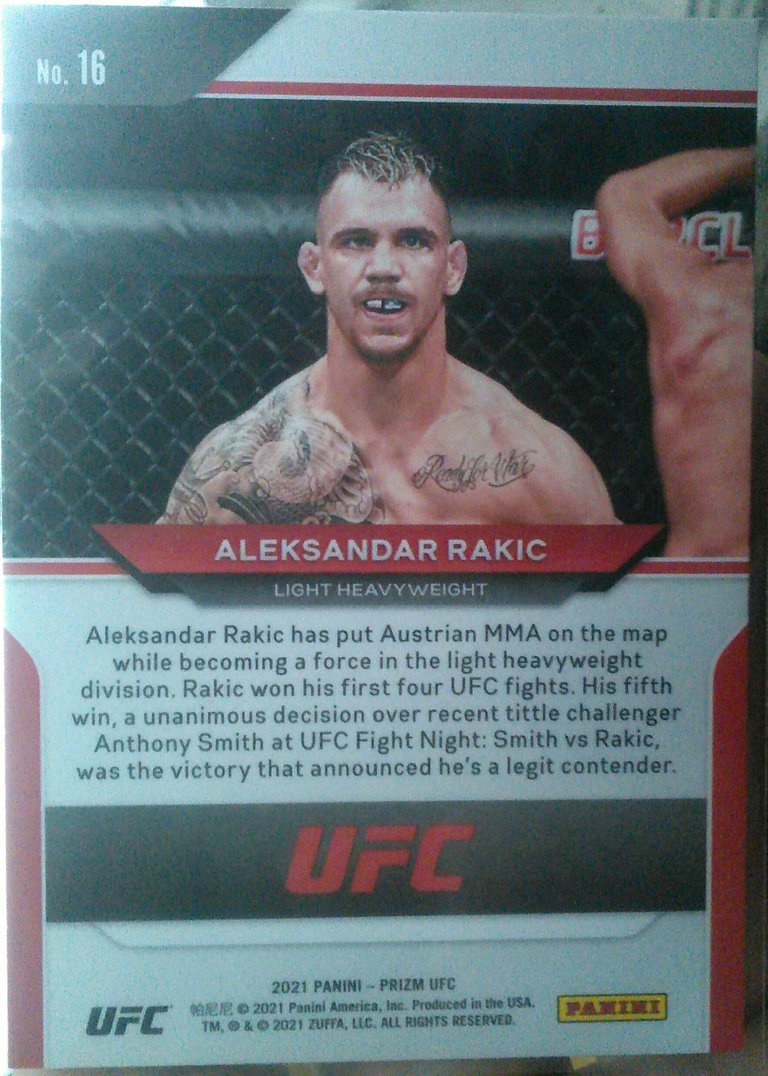 Keep on sharing, feel free to comment what you think of the card or athlete!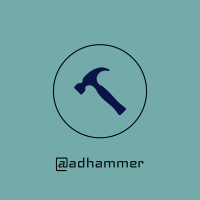 ---
---