Cards From My Personal Collection: Sammy Sosa 2004 Topps Opening Day Baseball Card
A pretty great shot of Sosa's home run hop on this card.
Sammy Sosa's legacy in major league baseball is a bit scarred due to him using a corked bat and his steroid allegations. Some might say his legacy is heavily scarred. But I write these posts to be more on the positive and nostalgic side of things. There's plenty of articles and media that explain Sosa's terrible mistakes.
That being said, Sammy Sosa was a straight up baseball superstar. Year in and year out Sammy Sosa would blow the minds of baseball fans around the world with his remarkable displays of power. Sosa, along with Mark McGwire and Barry Bonds helped make baseball in the late 90's and very early 2000s just next level must see TV.
As the card says, Sosa hit 40 home runs in six straight seasons and the streak would end there. As a matter of fact, Sosa would only hit 70 more home runs after the last year shown on this card.
Sosa clobbered 60+ homers in three different seasons! This guy was a maniac at the plate.
Sosa finished his career with 609 home runs as well as 2,408 total hits. He batted in 1,667 runs and maintained a .273 batting average.
Sosa was a 7x All-Star, a 6x Silver Slugger, and a 1x NL MVP.
Src
Sosa has not been inducted in the Hall of Fame of any sort due to his allegations of cheating.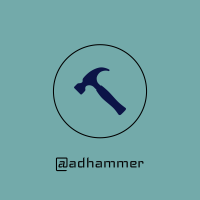 ---
---