Derrick Lewis Panini Prizm Fireworks 2021 UFC Card
Derrick Lewis is easily one of my favorite UFC fighters ever! For multiple reasons.
He's a tremendous fighter! Freight train power. He has many amazing knockouts in his career!
Not only is he a great fighter with great wins over:
Francis Ngannou
Alexander Volkov
Roy Nelson
Travis Browne
Curtis Blaydes
Aleksei Oleinik
But the guy is hilarious! He's got amazing post fight interviews and just funny interviews in general. He's also got a legendary Instagram account where he just posts random funny, often violent cringey videos, with the notable caption 'he/she's ok'.
But when it comes to hilarious, must watch videos of The Black Beast himself, a few videos come to mind.
I'll just let you watch enjoy, and laugh.
Another underrated of Derrick Lewis's personality is his epic post fight win celebration! I think it's one of the best!
Overall Derrick Lewis is already a legend. A great fighter and a social media/marketing BEAST.
Pretty awesome to own a card like this.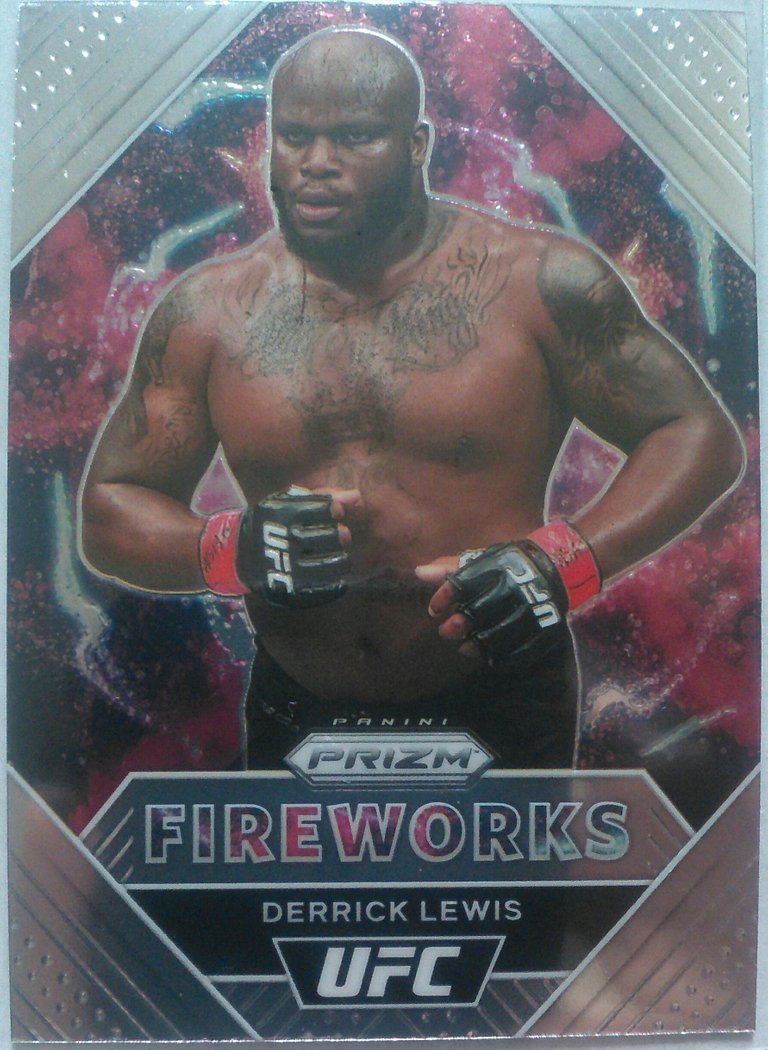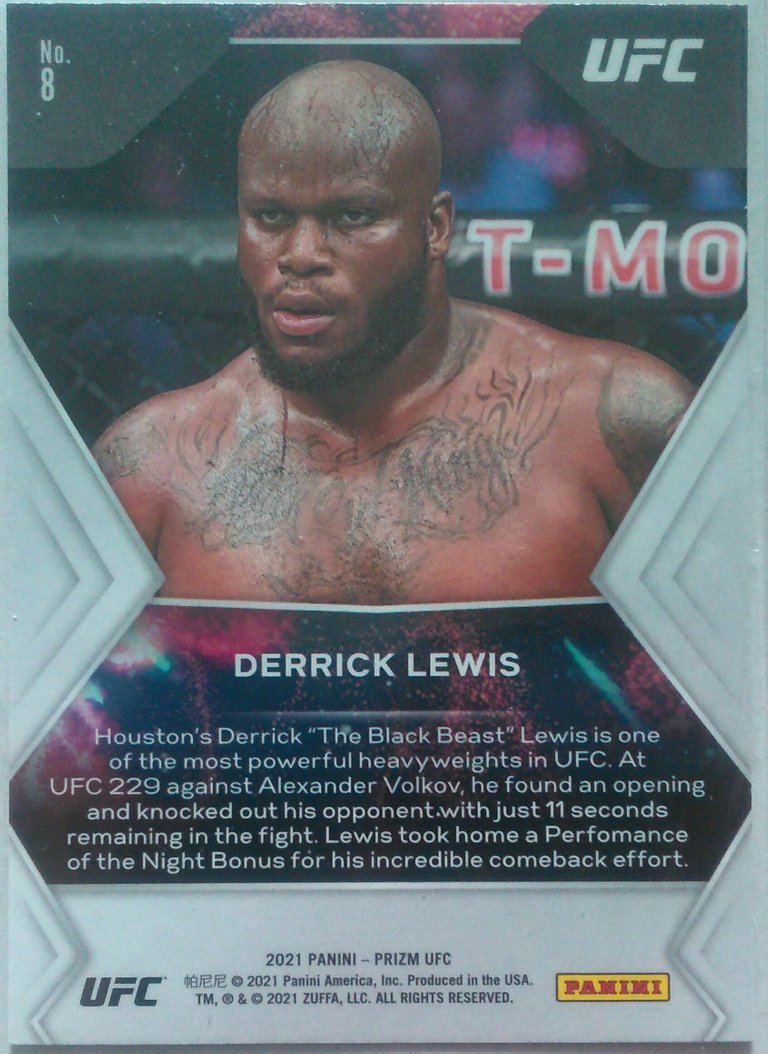 Keep sharing those cards!
---
---