Diego Ferreira UFC Panini Prizm Rookie Card

Diego Ferreira is another perfect athlete to learn a little about through cards. He's been a pro for awhile and is just a pretty solid fighter. He might not be like the best of the best or a superstar but he's certainly good at what he does.
Diego's full name is Carlos Diego Ferreira and he's been a UFC Lightweight since 2014 and a pro overall since 2011. He's a pretty good fighter with a strong Jiu-Jitsu background where he achieved a 3rd degree black belt.
Overall Diego is 17-4 as a pro and 8-4 in the UFC. At one point in his UFC career, over a period of four years from 2016-2020, Diego had a six fight winning streak before losing a split decision to Beneil Dariush in February 2021. That's definitely a very respectable accomplishment for any UFC fighter especially in the notoriously competitive Lightweight Division. Diego seems to have trouble when it comes to facing super high level big name competition, but I think it's still nice to respect solid careers like his. A lot of fighters wish they would have a solid career like Diego's. Diego turns 37 in January, so who knows how much longer he will eventually fight. So I'm glad I own his card before he retires.
Diego has got victories over some solid names in his career like:
Olivier Aubin-Mercier
Jared Gordon
Anthony Pettis
Here's the card!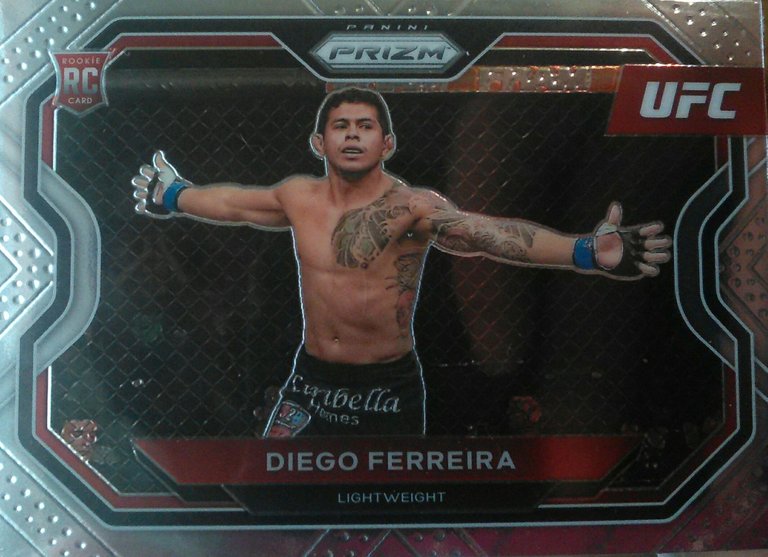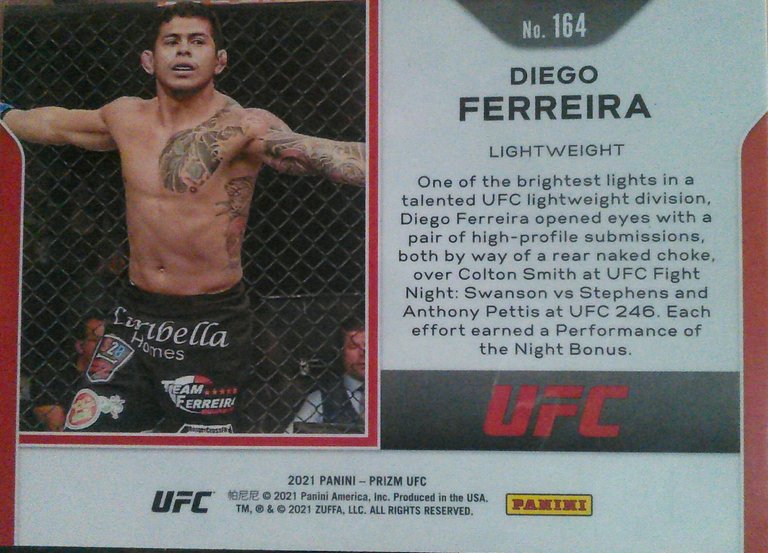 Keep on sharing!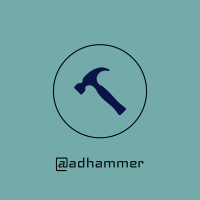 ---
---