Khaos Williams UFC Panini Prizm Rookie Card
I actually haven't seen much of Khaos Williams in the cage yet. But I have certainly heard of him. He has not been in the UFC for very long, but in only two years with the promotion, Khaos has already gathered a 4-1 record. He fights in the Welterweight Division and has wins over Alex Morono and Abdul Razak Alhassan. Pretty impressive.
Watching some YouTube clips is basically the extent of my in-depth research, nevertheless he does seem like an exciting fighter that throws hands. He is very aggressive and comes to fight.
He is only 27 years old so I am sure I will see plenty more of him in the upcoming years. He's definitely an intriguing prospect. Perhaps this card will one day become legendary if he progresses! He's already got the iconic name!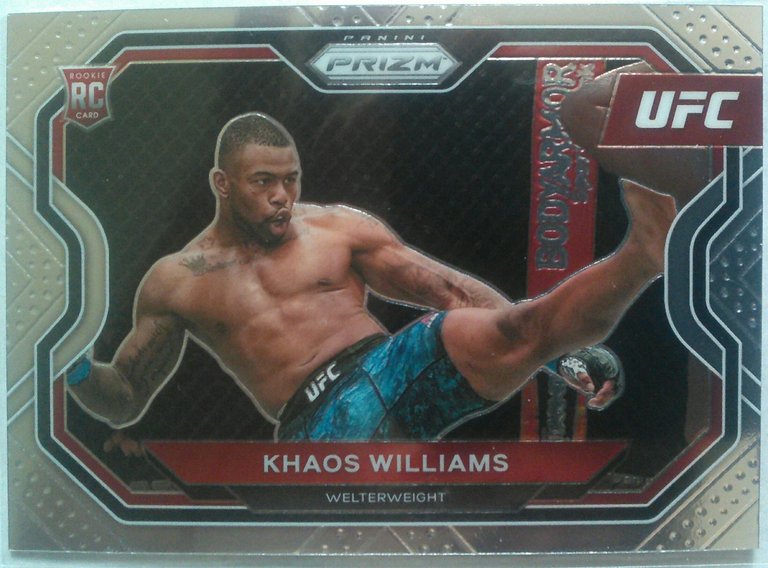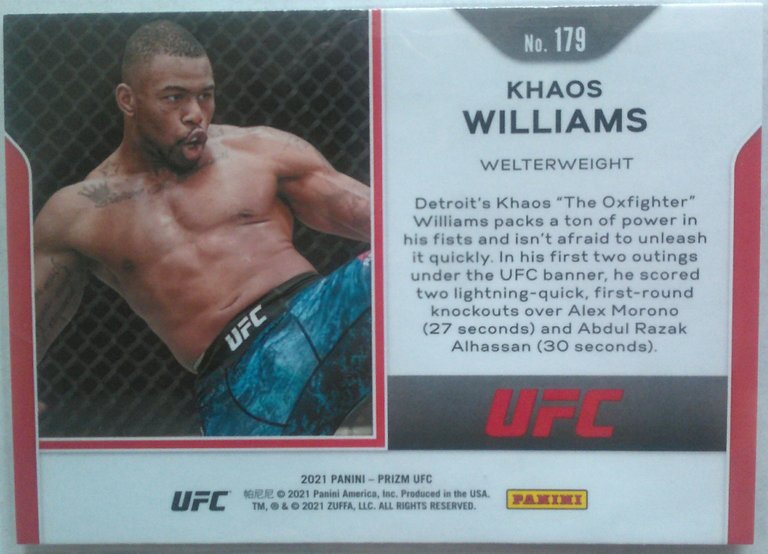 This is a pretty great in-depth video about Khaos.

Keep sharing those cards!
---
---