Los Angeles Chargers AT Kansas City Chiefs Game Preview - NFL Week 2 Thursday Night Football
My #8 team in the Chargers, and #2 team in the Chiefs from my power rankings are set to go to battle this Thursday Night in Kansas City in a massive battle between two AFC West powerhouses!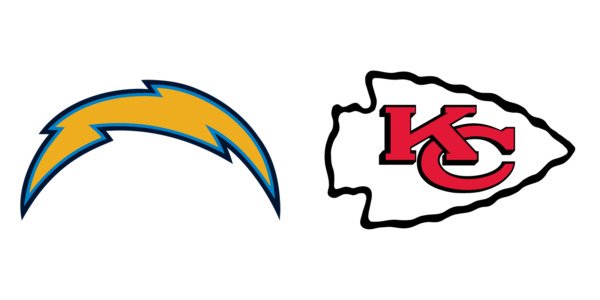 Src
This game will be wild! I expect a lot of points to be scored on both sides.
The Chiefs are coming off of a dominant victory against the Cardinals while the Chargers looked pretty good in their own game against the Raiders.
In my opinion, Chargers QB Justin Herbert really needs to come up big in this game. The media hypes him a lot and a lot of people have him as a top five QB. For me, Herbert needs to hopefully win this game or at least compete similarly to how Josh Allen did in the playoffs vs the Chiefs last season. Not like, copy Allen's style, but keep the game super close and things like that. The 'he's still learning' excuse is not going to cut it. To consider Herbert really great and prove he's not just a top fifteen more middle of the road type of guy, this is the game to start really proving himself. He has beaten Mahomes in the Past, but this season, with the AFC West being tougher, getting this win, going 2-0 with two straight division victories would go a long way.
Chiefs quarterback Patrick Mahomes really changed the NFL. Pure physical talent wise, he is the best QB in the league. Every year his IQ as a passer improves and it was already solid for awhile. Everything I said about Herbert needing to prove himself is pretty much due to the fact that this man Mahomes exists. He has set a new standard for NFL quarterbacks.
This game will be high scoring I imagine, so whichever defense plays just a little harder just might come out on top. Khalil Mack for the Chargers and Chris Jones for the Chiefs need to have a day for their team to win.
I think the Chiefs will come in with something to prove and beat the Chargers 36-30. Being at home will only help them.
---
---