Max Holloway vs Yair Rodriguez
#1 ranked UFC Featherweight legend Max Holloway is set to face fellow #3 ranked Featherweight Yair Rodriguez in a big fight in Las Vegas, Nevada.
Max Holloway is such a beast. I don't think there are many UFC fans that don't like this guy. He's easily one of my favorite UFC fighters of all time. Top 5 for me. Max always comes to strike and put on exciting fights. His boxing and his cardio are such a sight to behold. He is a fighter through and through. It's easy to see when he performs, that he loves fighting. Holloways is widely considered to be the best featherweight of all time when you consider his insane list of W's and just overall track record. Holloway has been Champion and defended it numerous times. He's 15-3 since 2014. Two of those three losses to the current featherweight Champ, and the third loss was up a weight class to a world class fighter in Dustin Poirier.
Despite Hollloway's recent fall from champ status, the public still treats him like a GOAT. Many people feel like Holloway won at least one of the fight's versus the current Champ Alexander Volkanovski. Still, whenever a fighter competes with Holloway it just feels like a Championship fight. Achieving a W over Holloway can change a fighter's life forever at this point.
That's exactly what Max Holloway's opponent, Yair Rodriguez, is going to try and do.
Holloway pictured left, Rodriguez on the right.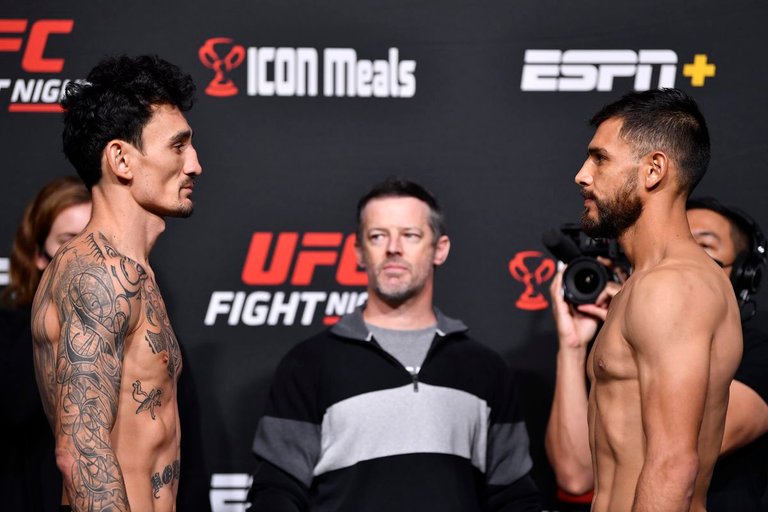 Src
Yair Rodriguez is ranked #3 for a reason. While he is not really the most active fighters ever, he has got all the skill. Once Yair is in the cage, he is a handful. He matches up very well when it comes to style, and size. It's to be determined if he can match or exceed Max's skill. We will see that today.
On paper, Yair is most definitely an intriguing and worthy matchup. Yair is long, wiry, and explosive. He's got really good, probably underrated power. A good athlete. From what I can tell, he's a high level technical striker. Yair looks comparable skill wise to Max, but a lot of fighter seem comparable to Max until they get in the cage with him.
Yair and Max are pretty much the same size in height, with Yair surprisingly owning a two inch reach advantage. Max does seem like the bigger man overall though.
My gut tells me that, even if Yair is closer in skill to Max than I believe, Max is just too tough and experienced and just too much of a dog for Yair. Yair often seems reluctant to fight in my opinion. I could be wrong of course, like I probably often am.
I think Max got this, but I'm intrigued.
I love watching Max fight. While Max likely has a good number of years left in him, you never really know how much longer legends are gonna be around for. I'm excited to see this man put in work!!
What do you think of this amazing featherweight matchup?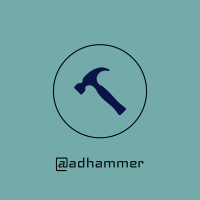 ---
---