New England Patriots AT Pittsburgh Steelers Game Preview - NFL Week 2
This game between the Patriots and Steelers is going to be a fun matchup between two teams with prestigious histories. The Patriots and Steelers have a combined total of 12 Super Bowl Championships, 6 for each franchise. Pretty nuts.
Patriots rings on the left, Steelers on the right.


With the Patriots losing Tom Brady a few seasons ago, and with longtime Steelers' QB Big Ben retiring after last season, this matchup is going to look a bit odd to many football fans. It's really a new era from a QB perspective. Now it's Mitch Trubisky for the Steelers, and Mac Jones for the Patriots.
One thing that hasn't changed for these teams is their head coaches. Both coaches are really good so they're pretty secure in their jobs. The Patriots have had Bill Belichick since 2000, while the Steelers have had Mike Tomlin since 2007.
This matchup on Sunday afternoon features my #18 team in the Patriots and my #14 team in the Steelers. This should be a pretty evenly matched game.
I mean, these teams are like clones of each other. Well coached, plenty of run game. Tough and physical. Both teams have middle of the road quarterbacks.
The Steelers had the much more impressive win as they beat the Bengals, but they also lost stud outside linebacker T.J. Watt for several weeks due to a torn pec. Patriots QB Mac Jones apparently has a mild back issue but it seems like he'll play.
The Steelers looked great but lost their best player. The Patriots looked poor versus the Dolphins, but it's hard to picture them losing two straight... But I think they are going to.
The Steelers have a more physical team, a better QB in Trubisky, and they are at home. I got the Steelers winning 17-13.
Leave thoughts and predictions below!
Src
The Past Three Patriots-Steelers Matchups!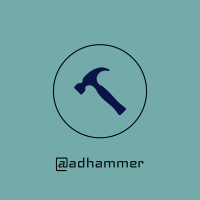 ---
---