NFL Divisional Playoff Round Preview - NFC - Los Angeles Rams AT Tampa Bay Buccaneers
To start off Sunday's playoff action, the Los Angeles Rams will be in Florida to face the Tampa Bay Buccaneers. This is an interesting matchup and another rematch from earlier this season where the Rams were victorious.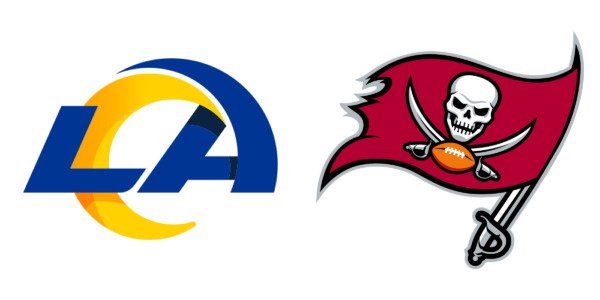 Based on that first matchup way back in September, I know this game will be intense at the very least. Not even because their first game was close, but actually because the opposite is true. The Rams absolutely handled the Bucs in their first game, the Rams had a 31-14 lead in the second half. For that reason I would be pretty nervous if I was a Bucs fan.
That's not the only reason for Bucs fans to be nervous though, the Bucs have some really unfortunate injuries going into this one. The Rams have a few too I'm sure, but off the top of my head the Rams added star WR OBJ AND RB Cam Akers randomly came back healthy last Wild Card game after being injured all year.
The Bucs lost the last matchup pretty badly, AND they are banged up? Sheesh...
There are some very noteworthy silver linings for the Bucs though. The last matchup between these teams took place in California, this time the Bucs will be at home. Their crowd will absolutely be helpful. Another positive for the Bucs would be that Tom Brady is hard to beat twice, although the Saints somehow did in 2021 LOL. Nevertheless, in pretty much two decades of football, Brady is still hard to beat two times.
One last important note would simply be, once again, Tom Brady. No matter what that first game looked like, QB Tom Brady is never a man to bet against. This dude almost always comes through in the clutch. I mean the man has won SEVEN Super Bowls.
Let's see how some of these numbers stack up.
Quarterback Comparison
| Matthew Stafford - RAMS Quarterback | Regular Season Stat Category | Tom Brady - BUCCANEERS QB |
| --- | --- | --- |
| 4,886 | Passing Yards | 5,316 |
| 41 | Passing Touchdowns | 43 |
| 17 | Interceptions | 12 |
| 102.9 | QB Rating | 102.1 |
| 67.2 | Completion % | 67.5 |
| 43 | Rushing Yards | 81 |
| 0 | Rushing Touchdowns | 2 |
This quarterback matchup is actually super cool, I don't even know where to begin. I don't think I would have ever really imagined Stafford and Brady playing each other in a playoff game. These two quarterbacks are high level pocket passers and put up really similar numbers in 2021-22.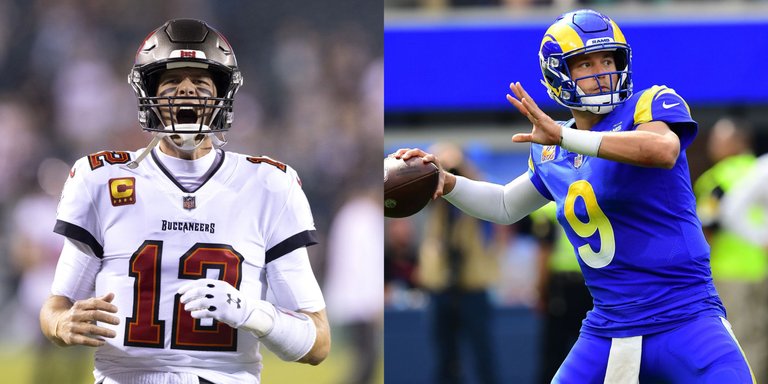 Tom Brady is so confusing, in a great way. The guy is forty-four years old and was arguably the best QB in the NFL this season. Easily a top three QB at least. Insane. These type of numbers are expected by him after years of excellence so it is definitely not surprising. But it must be insulting to every other QB in the league that this dude is 44 and still performing better than them. Tom Brady is just truly one of a kind.
Matt Stafford has really had a bit of a career rebirth after spending so many years in Detroit. It was nice to see because many thought his talent was being wasted with a poorly run, bad luck ridden franchise. But now those days are in the past for Stafford, it's big boy football time now and Stafford is quite possibly facing the biggest boy, in like, the history of football in Tom Brady. This is a big game for him.
Running Back Comparison
| Sony Michel - RAMS Running Back | Regular Season Stat Category | Leonard Fournette - BUCCANEERS RB |
| --- | --- | --- |
| 845 | Rushing Yards | 812 |
| 4 | Rushing Touchdowns | 8 |
| 4.1 | Yards Per Carry | 4.5 |
| 973 | Yards From Scrimmage | 1,266 |
| 5 | Total Touchdowns | 10 |
| 17 | Games Played | 14 |
These two teams play a very similar, pass heavy offense and so their running backs aren't always a huge priority for them. Still they have some nice backs.
If I had to choose between these two running backs, I would say Fournette is the better running back. Physical and versatile. Buuuuut, Fournette at this point is sort of questionable to play. If he can't play man, that would suck for them in my opinion.
Top Receiving Target Comparison
| Cooper Kupp - RAMS Top Receiver | Regular Season Stat Category | Mike Evans - BUCCANEERS Top Receiver |
| --- | --- | --- |
| 145 | Receptions | 74 |
| 1,947 | Receiving Yards | 1,035 |
| 16 | Touchdown Receptions | 14 |
| 13.4 | Yards Per Reception | 14 |
These two teams have some epic receivers. Although, the Bucs are depleted a bit in terms of depth at receiver, they still have a super great receiver in Mike Evans. Rams wideout Cooper Kupp had a legendary season, solidifying his place as a premiere receiver in the NFL! Just stupid good numbers by him, seventeen games or not!
---
I think for the Bucs to win, their defense needs to be HUGE!! Brady needs to be efficient as possible.
The Rams need to just be ready for the loud away environment and just stay urgent, for all four quarters of play. They are playing the GOAT.
It's insanely hard to pick against Brady and the defending champion Bucs, but I just think maybe the Rams are a bad matchup for them. Also the Rams could be catching the Bucs at the right time since the Bucs are pretty injured as a team.
I feel incredibly stupid writing this, but I think the Rams win. Ugh, I can already taste the regret of choosing the Rams...
Neither result will really surprise me though. This game is about to be good!!
Let me know who you got in this one!!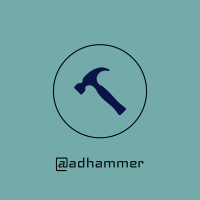 ---
---