On this day in Tennessee Titans History, 11/26/17: Titans defeat the Colts 20-16, to sweep them 2-0 for the first time since 2002
Four years ago to the day in 2017, the Tennessee Titans visited the Indianapolis Colts at Lucas Oil Stadium to a crowd of 62,207 people. This was an entertaining AFC South Divisional matchup where the Titans would go on to win 20-16.
Any victory over the Colts, is great. But this victory for the Titans over the Colts marked an official turning of a new leaf in the AFC South. This win marked the first time the Titans swept the Colts in a season since 2002, 15 years. The Titans would not go on to be division champs or anything until 2020, but the Colts were seen as the bullies of this division. The Titans usually got pushed around by the Colts especially over the entire Peyton Manning era.
Marcus Mariota and the 6-4 Titans came into Indianapolis trying to make a playoff push while the 3-7 Colts were dealing with an Andrew Luck-less season with young QB Jacoby Brissett. It's safe to say the Colts were struggling.
The Titans and Titans fans could care less about the Colts injuries though. After years of being beat up by the Colts, the Titans wanted to take advantage of a wounded animal.
It was by no means a dominant win. The Titans were actually down 16-6 late in the third quarter when Titans safety Kevin Byard recovered a fumble, putting the Titans in fantastic field position. From that point on, the Titans started to come back and take over.
Here's some Titans player stats from the game four years ago:
QB Marcus Mariota

17/25 for 184 passing yards
1 TD, 2 INT
RB Derrick Henry

13 carries for 79 rushing yards
1 reception for 10 yards
RB DeMarco Murray

9 rushing yards, 1 rushing TD
3 receptions for 33 yards
TE Delanie Walker

4 receptions for 63 yards, 1 TD reception
This was the game Mariota and TE Delanie Walker connected for this ridiculous pass play!

Src
WR Corey Davis

4 receptions for 39 yards
WR Eric Decker

3 receptions for 23 yards
The Titans had 8 sacks on this afternoon! DaQuan Jones, Brian Orakpo, Derrick Morgan, Erik Walden, Avery Williamson, Wesley Woodyard, and Jayon Brown all participated in the sack party!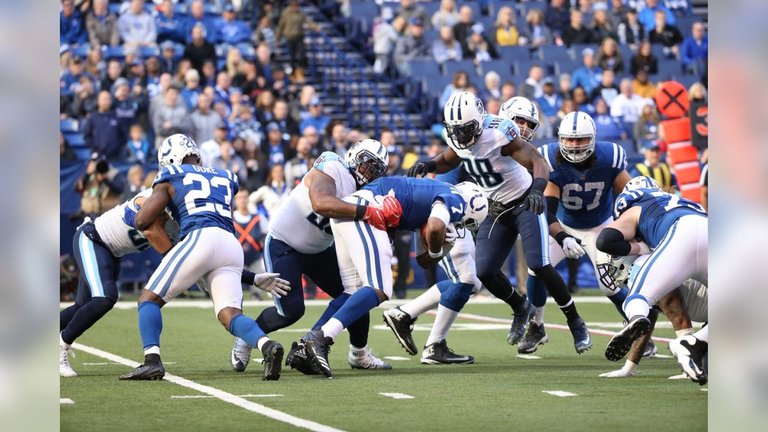 DT DaQuan Jones sacks Colts QB Jacoby Brissett, with help from OLB Brian Orakpo. Src
I really enjoy looking back on Titans games like this. The actual 'Titans' phase of the team's history is only about 20 years old. Not every game will be a 400 yard 6 touchdown 70 point legendary type of game. I try to appreciate every win the Titans get. All wins no matter how great or ugly, count the same.
As the years pass I feel like it's good to appreciate the past victories!
#Titanup!!!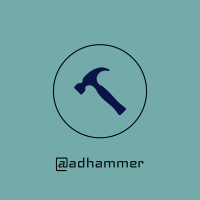 ---
---