On this day in Tennessee Titans History: Titans rout the Panthers 30-3, 11/13/11.

Being a Titans fan from 2009-2015 was quite sad. Dark Ages. Sadness. Frustration.
But there was one singular season in that stretch where the Titans were a respectable borderline playoff team. They finished that 2011 season as the #7 AFC seed, which today would clinch a playoff spot. Not only that, the Titans finished that season with a 9-7 record, which was better than the AFC West Champion, therefore playoff clinching, Denver Broncos 8-8 record.
Yes, I'm still salty about that season.
But anyway, I still respect this slightly above average Titans squad. Especially looking back. NFL seasons are so short that any and every win is pretty memorable. The Titans were a winning team in 2011/12. Even if it was barely, it is still a fact, and I'm proud of the team getting dubs.
Who was the QB for the Titans during this season? How about Matt Hasselbeck!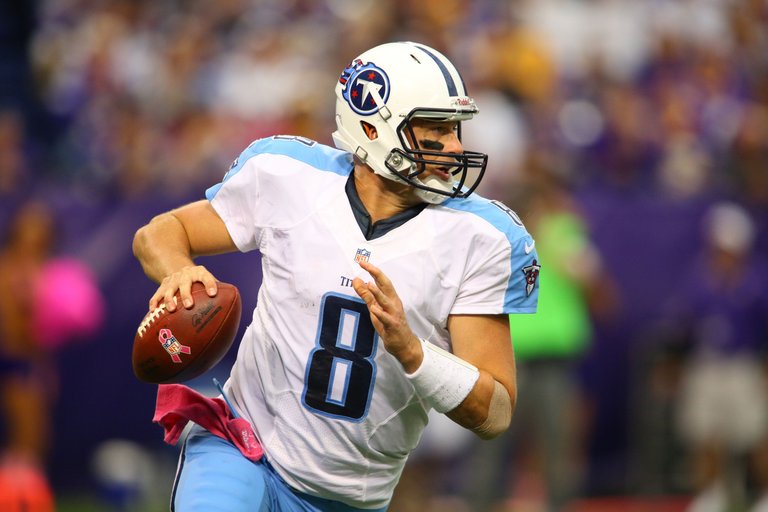 Src
I doubt many football fans remember or even knew, that Hasselbeck was a Titan. 2011 would be Hasselbeck's final season as an NFL team's main starter. He made the most of it. He was competitive. Started all 16 games, and achieved a winning record. Not bad for a last season. In 2011 Matt Hasselbeck threw for 3500 yards and Titans RB Legend Chris Johnson ran for over 1,000 yards. Notable receiver Nate Washington also had over 1,000 yards receiving.
Chris Johnson on the left, Nate Washington on the right.



Src Src 2
Not bad, huh?
The only Titan left from this 2011 team is P Brett Kern, and he's still playing at a super high level in a decade later!
---
11/13/11 - Titans visit rookie QB Cam Newton and the Panthers...
Hasselbeck and the Titans visited the young version of an eventual NFL MVP in Cam Newton and an eventual NFC Championship squad in the Carolina Panthers.
This Panthers team was not the team it would eventually become, but this is still a cool win looking back for the Titans and such a trip looking back. It's crazy looking back at how different my life was a decade ago, watching this team play.
Some notable Panthers on this 2011 team include:
QB Cam Newton
TE Greg Olsen
RB DeAngelo Williams
RB Jonathan Stewart
TE Jeremy Shockey
DL Greg Hardy (Now a UFC fighter LOL)
This would be the TITANS day though. From the very early first quarter that much was clear. Titans Pro Bowl return man Marc Mariani returns a punt 79 yards TO THE HOUSE!
From that point on, the Titans would play complimentary football and just DOMINATE the Panthers.
The Titans did not allow a single Panthers touchdown while sacking Cam Newton 5 times. Akeem Ayers, Cortland Finnegan, Will Witherspoon, Jason Jones, Sen'Derrick Marks, and William Hayes all getting in on the action. Titans DB Chris Hope also recorded an interception.
Offensively, the Titans were properly efficient.
QB Matt Hasselbeck

219 yards passing
1 TD, 1 INT
21 rushing yards
RB Chris Johnson

174 yards from scrimmage (130 rushing, 44 receiving)
4 receptions
1 TD rushing
WR Damian Williams

5 receptions
107 receiving yards
1 TD receiving
Here's a nice highlight video from this game that took place a decade ago!

Here's the game in it's entirety! Pretty clutch that this exists for now. I would love to somehow own copies of every Titans win one day.
So yes, this game is unimportant to most but it's cool to me. This win would bring the Titans to a 5-4 record and the loss would drop the Panthers to 2-7.
Recalling this game brought back a lot of memories I forgot I even had.
Hopefully the Titans can channel this energy into another win this weekend!!!
What do you think about this throwback game? I doubt there's too many Cam Newton vs Hasselbeck games out there, let alone in a Titans vs Panthers matchup!
Cam is now back in Carolina LOL. While Matt Hasselbeck does a pretty good job at ESPN. Thanks for the solid season Matt!
Time is crazy man.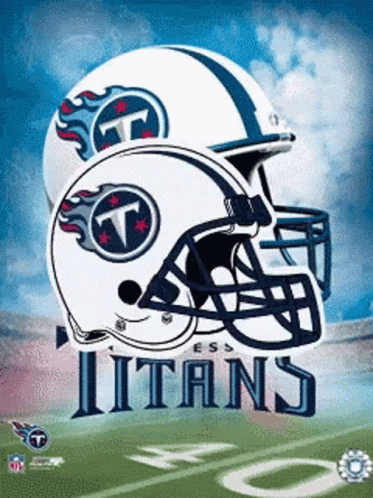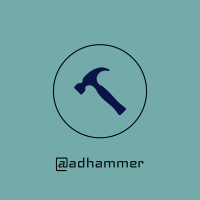 ---
---