Thank You, John Madden!
What a special and inspirational life lived by John Madden! I'm still shocked he passed away. I'm pretty young and well, pretty much whatever I say about John Madden probably won't even scratch the surface. John Madden not only accomplished a lot in his legendary life of American Football, but he impacted millions, likely even billions of lives throughout the world spanning several generations.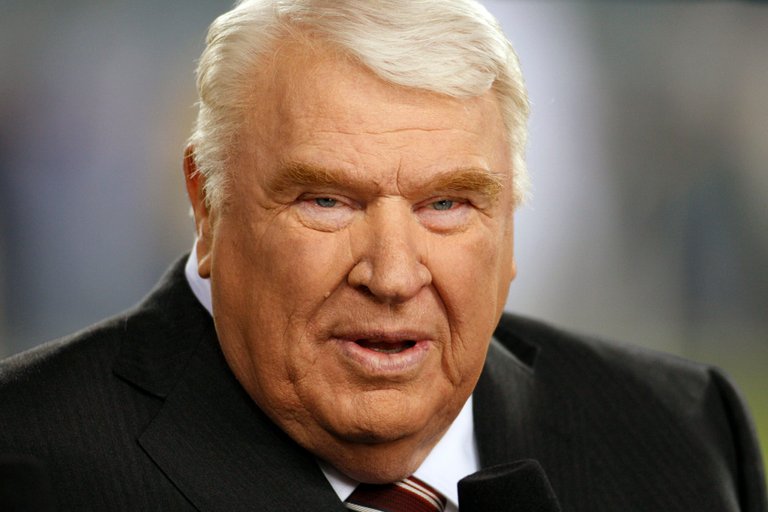 Src
From my perspective John Madden was a pleasant, borderline magical figure. I am extremely lucky to have been alive and remember several years of his football broadcastings before he retired in 2009. He was always so good at his broadcasting job and when he retired I remember feeling pretty disappointed.
So yes, John Madden is a Super Bowl winning NFL Coach as well as a legendary broadcaster. But there is one epic aspect of John Madden's life that will allow him to quite possibly be immortalized. That aspect is John Madden's involvement in American Football NFL video games that are named after his last name 'Madden'.
Since 1988 EA games has released Madden games and well they've been pretty much a mega hit ever since. Throughout the years there have been a lot of different competitors making NFL games, and gamers of course are quite often vocal about their opinions on the Madden games. It's pretty hard to make a perfect game, but I have always LOVED Madden games and found them usually to be pretty high quality. There is nothing more satisfying than beating someone head to head online in Madden!
Two Titans have actually graced the cover of Madden in the past! RB Eddie George in 2001 and QB Vince Young in 2008! I remember the 2001 disc was actually blue for the Titans! I always thought that was awesome.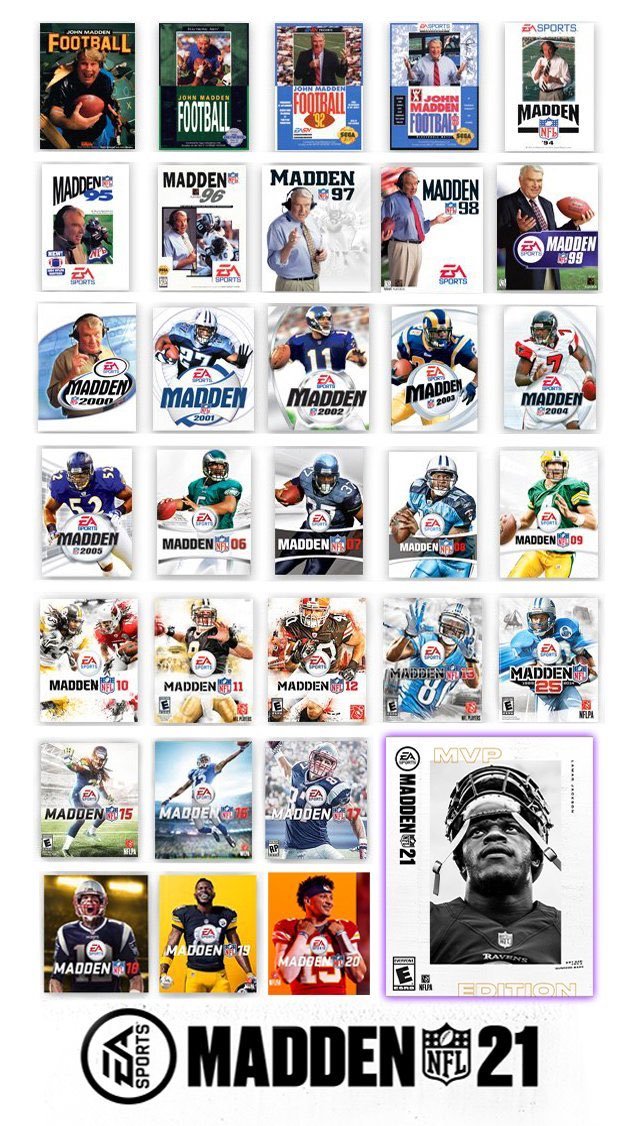 Src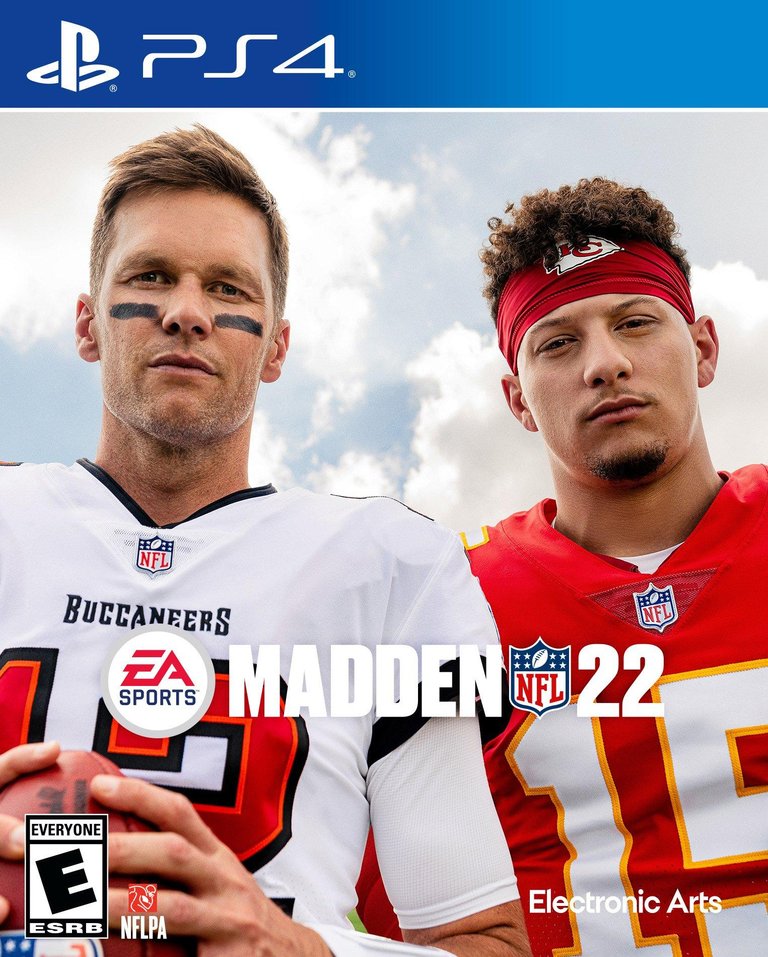 Src
I mentioned that Madden is a borderline magical figure and the 'Madden' video games are a big reason why I say that. Madden was usually a funny smiling dude. Madden has always been a pretty thick dude and he also had very light, basically white hair. Combine those visuals with the fact that I almost always got Madden video games for Christmas, Madden was two steps and a pivot away from basically being Santa Clause.
The Madden video games truly mean so much to me. These games were basically a tutorial of how to play football. These games were basically passed down to me from my big bro. Playing these games gave me a connection to my brother, and my papou, and my friends. Madden is how I started knowing players names in the league. This game made me play football and other sports. Madden was a MASSIVE part of my life and frankly it's still pretty big for me. I truly can't imagine my life without these amazing video games. Lord knows how many hours I've spent playing these games.
This was the first Madden I played HEAVILY as a kid on a PS2. I went on to play most of the games from 2001 and on. This 2002 cover featured Minnesota Vikings QB Daunte Culpepper. I remember learning to play football thanks to this game. I would drop back like 30 yards to try and not be sacked LOL!!! I can't imagine the nostalgia if I played this again. Man, what precious memories. I'd love to buy a PS2 and re-play some old Maddens! This is making me emotional damn!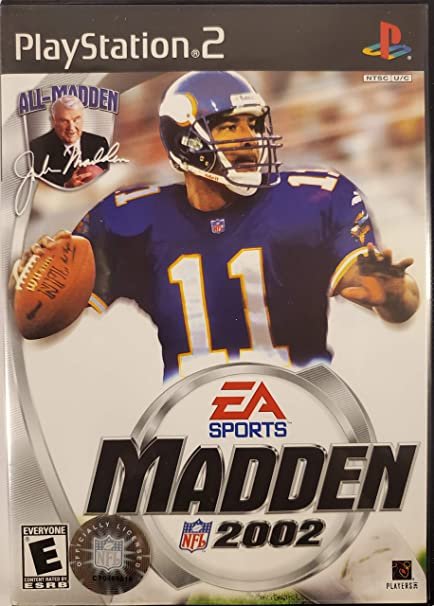 Src
I'll probably play a quick game of Madden on my deathbed.
Billions of kids have said the name 'Madden' and billions more will after John Madden's passing. That's a spectacular thing! I can only imagine how proud the whole Madden family is.
I sometimes wondered what John Madden was up to after he retired from broadcasting. Hopefully he just chilled and spent it with his family. It truly is tragic, and almost eerie that he passed.
John Madden lived the coolest American Football life, ever. I mean maybe Brady or Belichick have an outside chance to make an argument. I don't know. But this dude John Madden was briefly a player, he was a fantastic coach, a fantastic broadcaster, and he now has become immortalized likely forever thanks to the Madden games. Who the heck knows when they'll stop making those games and even whenever they do, those games have made an impact on the world that will be difficult to forget.
There are millions of kids just like me that learned American Football through the Madden video games, and there absolutely will be millions more.
If you ask football fans of all ages, from like 5 to 120, I can assure you they ALL know John Madden's name. Probably all for different reasons and all with different special stories.
I probably can't write enough about how John Madden has impacted my life and impacted the world, but I just wanted to share some thoughts and memories of Mr. John Madden.
The world seriously lost a LEGEND!!!!!!!! It's so crazy still he passed. Rest in peace!!
Please share any Madden memories you may have!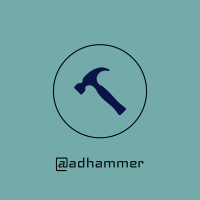 ---
---