The Deshaun Watson situation is wild, Browns are down bad
Man, this story is pretty crazy! For about two years now, even before these cases/accusations against Deshaun Watson, there has been a lot of weirdness and frankly signs of questionable character surrounding the man. I really only say this because, prior to all of this the dude's public image seemed pretty clean.
Personally, I always have been rather annoyed by Watson because of the several times he beat the Titans over a few years. But I always reluctantly respected his skills and as I mentioned, he did seem mostly likeable as a person too.
I still remember this iconic Deshaun performance from when he was a Clemson Tiger in college. Probably the only day I was a fan of his. I thought he was awesome this day. Just a spectacular performance against an Alabama team that looked as scary an any other Alabama team from the past 15 plus years or whatever. Clemson was the underdog but Deshaun was PIVOTAL this day.

Deshaun was a well liked player but this game really opened everyone's eyes and Deshaun became a real star overnight.
Deshaun was drafted in the first round in 2017 by the Texans and after a taste of the league as a rookie, he entered his second year and quickly established himself as a top ten quarterback. From there he didn't look back, maintaining that level of play and even improving mildly over time.
In my opinion, noticeable signs of weirdness/drama surrounding Deshaun was actually way back in the 2020 off season when then Texans' head coach Bill O'Brien let go of their star WR DeAndre Hopkins.
At the time, the narrative was 'Bill is a terrible idiot'. I actually thought Bill was dumb too and apparently so did Deshaun. The Texans as a team struggled mightily in 2020 and while Deshaun had a great season statistically, it was made very clear Deshaun was very unhappy being a Texan. Deshaun's body language and demeanor said it all, and things got so bad that Deshaun outright refused to play in 2021 because he just felt like the Texans as a franchise were a joke basically.
I point to this as being a sign of questionable character for Watson because, despite what the general public opinion of O'Brien and the Texans was at the time, I believe a strong leader should have some more resolve, and frankly a bit more patience. I feel like instead of facing the challenges put in front of him, Deshaun decided to be pretty much be whiny and blame others and basically quit on his team. As though simply trading Hopkins was the sole reason the Texans went 4-12 in 2020.
Still, at the time the whole thing was kinda debatable.
Prior to Deshaun sitting out in 2021, in the off-season leading up, 22 massage ladies had made claims/filed charges that Deshaun Watson had behaved inappropriately sexually towards them. Pretty wild stuff. Personally, I have been skeptical of some women with their 'allegations' towards men and I actually felt like the timing between Deshaun declaring that he would never play for the Texans again, and these allegations was moderately suspicious. I will admit though, 22 women is a shocking number. So far the allegations remain and it seems more and more like Deshaun indeed did what he is accused of.
These cases were and basically still are in limbo, but finally in March, Deshaun found a spot that he liked and the Texans sent him to the Cleveland Browns. Deshaun is an elite talent and him being traded is not shocking, but Deshaun signed an insanely lucrative deal where he is to receive 230 million dollars (7321.41129 BTC) FULLY guaranteed over five years.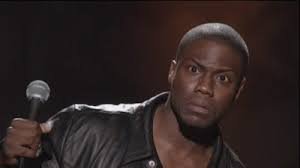 That amount of money, for a dude with a pretty intense, unresolved legal situation like this is a ballsy move by the Browns. Who knows when Deshaun will be able to play with all of this going on.
Meanwhile, the Browns already have a pretty competent quarterback in Baker Mayfield on the roster, who has accomplished a lot himself. This might be a bold take, but I don't even think there's such a massive difference between Watson and Mayfield as people think.
If Deshaun can't play due to suspensions or some other reason, are they gonna ask Baker to start after essentially handing a MASSIVE bag to another dude who is possibly a creep? YEAH RIGHT.
Deshaun is good, but at some point maybe he's becoming overrated? If you don't think he's overrated, so what? The dude might not even play in 2022-23. If he doesn't play this year, perhaps he will play in 2023-24?
If Watson does start in 23-24, IF he does, that would make it three full seasons without Deshaun leading a team to a winning record, let alone the playoffs. If he starts in 2023, Deshaun will basically be 28. A lot of prime years lost.
Deshaun hasn't even led his team to wins in this decade yet. His glory days are in the 2010's!
Perhaps there's light at the end of the tunnel, but oh yeah the 22 women accusing Watson of sexual misconduct, has recently become 24 women.
Yikes.
The Browns were and MAYBE still are on the right track in terms of winning NFL games, but as of right now the amount of sketchiness and the amount of what-if's and hopefully's are just off the charts for the Browns.
The Browns had a rough season last year, but they had a lot of proven pieces and potential and now they are putting all of that on the line.
I have to wonder if it's worth the risk man. The Browns have stunk my entire football watching life, and now they want to make a major move, of all times.
Deshaun has a stronger arm and is more mobile than Baker. But on the field, their success is really not very different.
Deshaun Watson's W-L Record as an NFL Starting QB: 28-25
Baker Mayfield's W-L Record as an NFL Starting QB: 29-30
Both have 1 Playoff Win
Browns fans must be in shambles man. I know some teams tend to want to hack their way to the top and risk a year of football for future success, but man that's always a tough call. The Browns are sacrificing time and games in the most high risk, ungraceful way possible.
Despite the Browns' recent moderate success, this feels like a likely really bad move for the Browns.
At this point, the only way this is MAYBE a little tiny bit worth it, is if the Browns win a championship with Deshaun. If they don't, man this is a pretty weird, pointless move.
Some fans don't have years to waste.
Besides the grim nature of the situation and Deshaun's apparent actions, this is all kinda hilarious. Like, what the hell are the Browns gonna do or look like next year? The next two years? Three? What is gonna happen to Baker?
Meanwhile, the AFC gets more and more loaded.
I don't even know how to feel about all of this. This is like a series and mish mash of illogical, dumb moves and decisions by like literally everyone involved.
Please share some thoughts on this hot mess going on in Ohio! Will it end badly for everyone involved? Will it somehow lead to a dynasty in Cleveland?
SHEESH!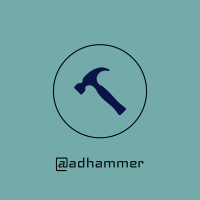 ---
---