Titans easily handle the Rams 28-16 on Sunday Night!
Once again, NFL experts everywhere are in shambles. The Titans keep proving a lot of people wrong.
There are lots of thoughts running through my mind after watching the Titans control the Rams for sixty minutes, and win easily in Los Angeles on Sunday Night football.
MVP of the Game: The ENTIRE Titans defense!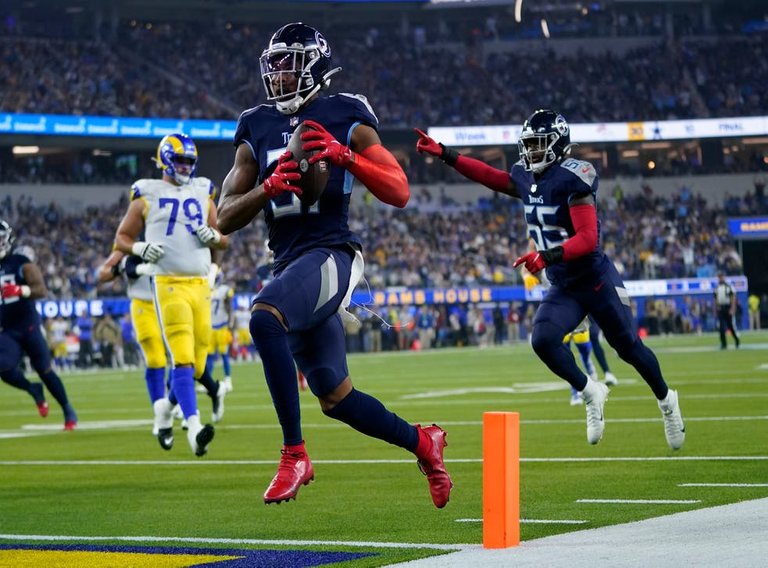 Titans safety Kevin Byard recorded his first pick-six of his career. 11/7/21.
I have not seen the Titans be this defensively dominate in quite awhile. I saw a taste of it against the Chiefs, but tonight things felt different. Pretty much every defensive position group for the Titans showed up in a big way against a really good Rams offense.
I can't pick only one player that played lights out, but man this defense looks awesome right now. Here are some notable Titans defensive players that played BIG tonight:
Safety Kevin Byard - 1 interception returned for a TD
LB David Long - 1 interception
DT Jeffery SImmons - 3 sacks, 3 tackles
Denico Autry - 1.5 sacks
Harold Landry III - .5 sacks
The defense was just good in all phases, as I said. The whole defensive line is getting better and better it seems. Denico Autry is all over the field, he's been a great addition to the team! Rams QB Matthew Stafford was dealing with pressure constantly throughout the game.
The Titans win without Star RB Derrick Henry
The offense, honestly had some struggles in this game. But it was a mixed bag. I honestly feel like considering the team's changes at running back in the past week, the Titans facing a high caliber defense, and the Titans dealing with injuries on the offensive line, the Titans did ok enough on offense.
There is most definitely room to improve. I didn't expect much offensive production to begin with. Despite the Titans rather weak offensive performance the Titans still moved the ball, were clutch at times, and stuck with their identity. That identity is to punch teams in the mouth and run the ball.
The Titans ran the ball by committee, and I think it went ok and I really think there is a lot of potential in this style of offense. I think I will write a post about the Titans new look running backs/running plan, we shall see.
Here's what the Titans running attack looked like in the team's first game without King Henry:
RB Adrian Peterson - 21 rushing yards - 1 rushing TD, 1 reception for 5 yards
RB Jeremy McNichols - 24 rushing yards, 3 receptions for 11 yards
RB D'Onta Foreman - 29 rushing yards
QB Ryan Tannehill - 3 rushing yards - 1 rushing TD
All in all I'm not mad about what the Titans are trying to do to keep the Titans rushing offense efficient and respectable. I think with more and more time, the team will improve here. I was so hyped to see Adrian Peterson score a TD in two-tone blue! That was a special moment!
---
The Titans really surprised me, but at the same time they didn't. This team is proving to be a problem. The Titans are a championship threat! I love the vibes and grit of this team. They are so physical and fun to watch.
There's a lot of football left yadayadayada. Teams better be ready when the Titans are on the schedule!!!
Right now it's a treat being a Titans fan. The team is GREAT and I'm just enjoying the fun times as a fan, I look forward to watching more fun moments, let's GOOOOOO. I really feel like this team could be champions, if they play together and play to their potential.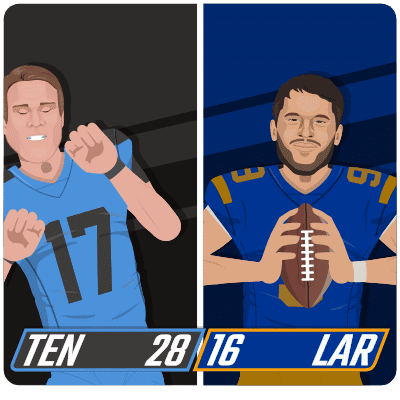 SAINTS NEXT WEEK #TITANUP!!!!!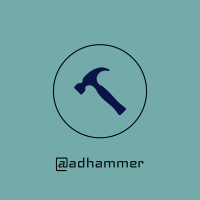 ---
---