Tyler Boyd Panini Prizm 2020 NFL Card - Cincinnati Bengals WR
Tyler Boyd is an interesting player. He's been in the NFL for a surprisingly long amount of time already and he's been quietly putting up some really solid numbers over in southwestern Ohio with the Bengals.
Before becoming a pro, Tyler had an awesome three year college career at the University of Pittsburgh. Boyd was an incredibly productive receiver every season he was a Panther and even contributed a lot as a return man.
Boyd played in 38 college football games for the University of Pittsburgh from 2013-2015, and in that time here's what he accomplished:
254 Receptions
3,361 Receiving Yards - 3,881 Total Yards from scrimmage
23 Total Touchdowns - 21 Receiving, 1 rushing, 1 Punt Return
24.4 Yards Per Kick Return - 46 Kicks Returned
8.8 Yards Per Punt Return - 27 Punts Returned
First-Team All-ACC in 2014
I'm not a college football expert, let alone a Pittsburgh University expert, but those are some awesome numbers in just three years of action! An average college season for Boyd looked something like 85 receptions, 1,120 receiving yards, and 7 touchdown receptions!
Those numbers would look good in an NFL season, but considering that college football seasons are easily 4-6 games shorter than an NFL season, that makes those numbers even more impressive!
Here's some of Boyd's highlights from his college days!

Most NFL teams would be salivating to add talent like Tyler Boyd's to their roster. When Boyd entered the 2016 NFL Draft, the Bengals were the team to pull the trigger and they've been thanking themselves ever since.
Boyd has remained with the Bengals since being drafted by them. In nearly six six full seasons, Boyd has definitely established himself as a consistently quality receiver year in and year out.
Boyd sometimes can be forgotten about since the first chunk of his career, the Bengals were irrelevant. But the dude has good size, a well rounded skillset and just produces.
Literally two days ago, Boyd had himself a DAY in Mile High City against the Broncos. He had 5 receptions for 96 yards and this touchdown in a close victory for the Bengals:

In 2021 Boyd has recorded 60 receptions, for 707 yards, and 3 touchdown catches.
With three games left, it's entirely possible for him to reach the always desired 1,000 receiving yards.
In nearly six seasons as a pro WR Tyler Boyd has racked up the following stats:
381 Receptions
4,450 Receiving Yards
22 Touchdown Receptions
2x 1,000 Receiving Yard Seasons - 2018-2019
Those are excellent numbers! These numbers are extremely temporary as Boyd and the Bengals play the Baltimore Ravens this Sunday in an epic AFC North Battle!
I wonder if Boyd will reach 500 receptions? It seems he will. It seems he will also likely reach 5,000 receiving yards. Will he reach 50 touchdown passes? Fun to wonder, but he's already got really respectable stats! Just needs to stay healthy!
I'm definitely glad I've got his card. Really solid player and he's only 27 years old! Him and young up and coming star QB Joe Burrow probably have a lot more numbers to put up together! The league will certainly be watching!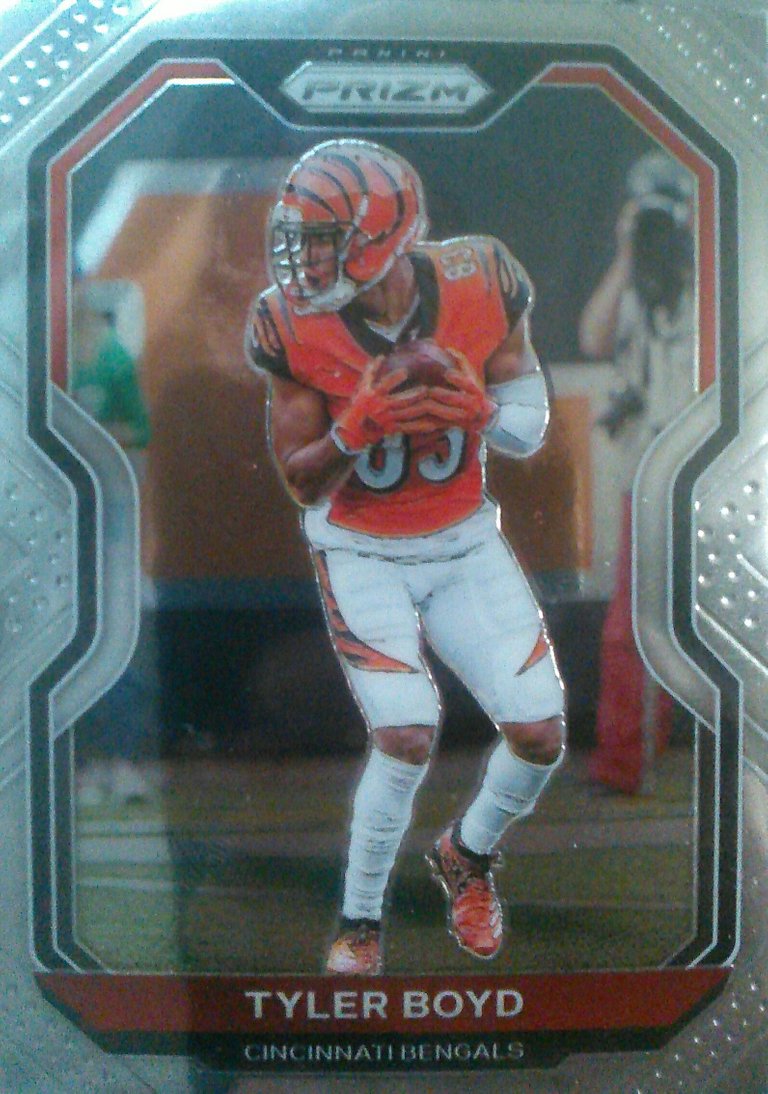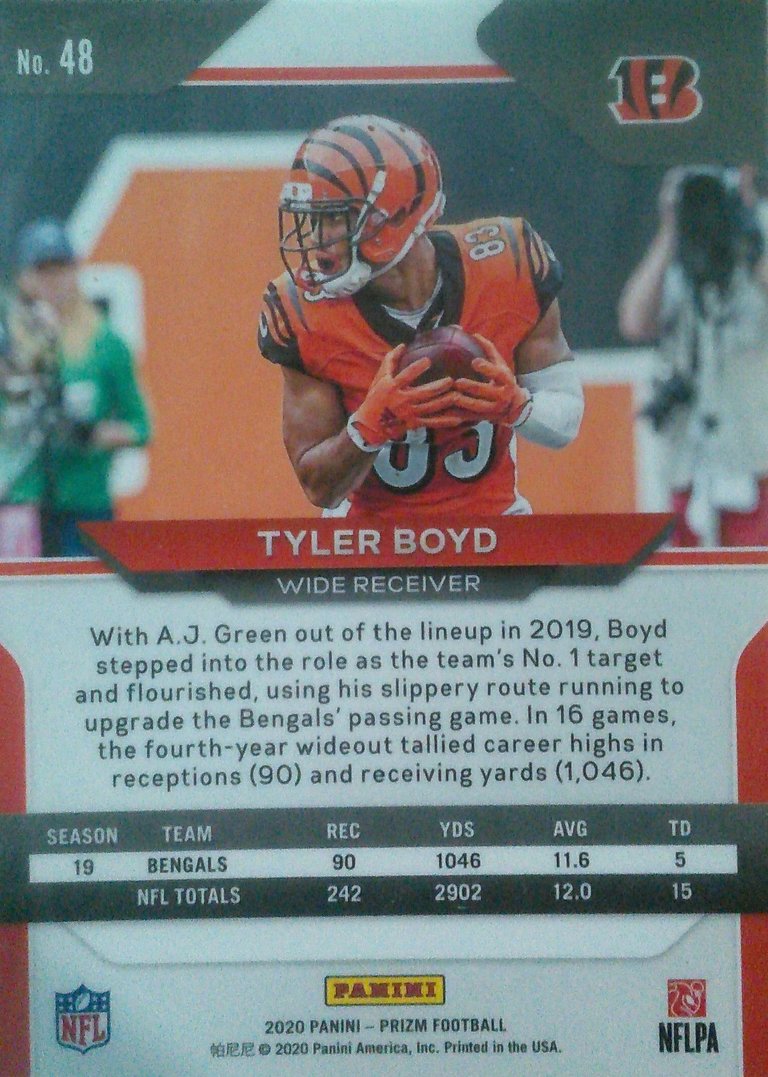 What do you think of Boyd's career and this card? I think the card looks nice, pretty simple but nice! I know Bengals fans probably think it's A LOT cooler than I do! LOL.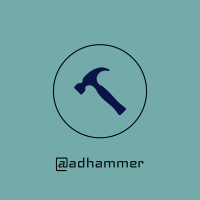 ---
---