T20 World Cup Final: Australia vs New Zealand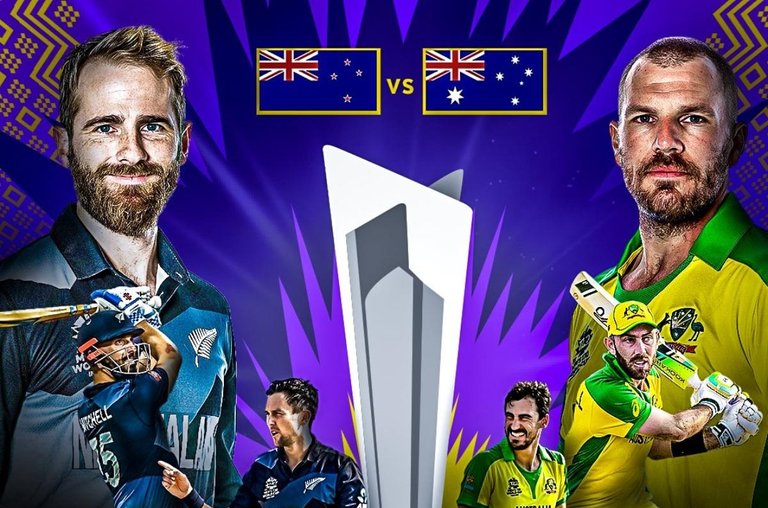 Okay so now we have two finalist for T20 World Cup 2021 semi finals. Many of us were not expecting these teams and probably they were not favorites as well but yeah it's an unpredictable game, things can turn around in T20 cricket quickly.
England, India and later Pakistan were expected by some to be the favorites but none of them were able to reach the finals of this world cup. India didn't even qualify for the semi finals while England and Pakistan did qualify for the semi finals but they lost their games and are out of the race of finals.
Who is the Favorite?
Now as we have two teams of New Zealand and Australia who will be playing for the world cup trophy, I can't say who is the favorite because things can turn around quickly in this game but to me Australia has an edge.
Australia after winning a tough game from Pakistan and New Zealand as well won a tough game from England, they both will be feeling confident.
I see Australian batting line up more stronger than New Zealand but if New Zealand bowlers could get hold of them, then New Zealand may get a chance to win the final.
Comparing bowling attack of New Zealand to Australia, I think New Zealand have an edge in the bowling department and they seems to be better side in bowling. But again, nobody knows what might happen.
Eyes will be on the batsman David Warner from Australia and Mitchells from New Zealand because if they went on to batting for longer, then they can change the game.
None of these two teams have won a T20 World Cup final, so you can imagine the heat of the game between these two playing for final.
Lets wait and see who could come as champions of this T20 World Cup 2021.
---
---