17.Walking on a sunny spring morning./晴れた春の朝を歩く。/[ENG/JPN]My Actifit Report Card: May 29 2022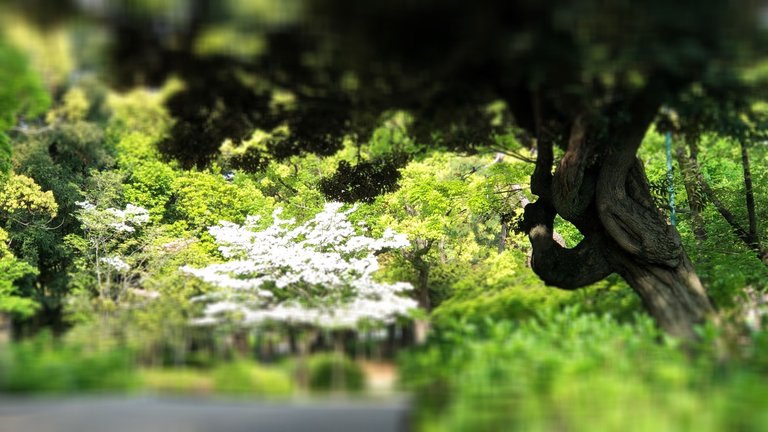 I'm back at the park in my neighborhood.
It's a little more distance from the morning walk to the return home.
I have written several articles about this park on my blog several times.
It is a very well-maintained park with many flowers in bloom.
There was a tree with white flowers in front of me.


---
近所の公園まで戻ってきました。
朝の散歩から帰宅まで、もう少しの距離です。
何度かブログでこの公園について記事を書いています。
とても手入れの行き届いた公園で、多くの花が咲いています。
真正面に真っ白に花が咲いた木がありました。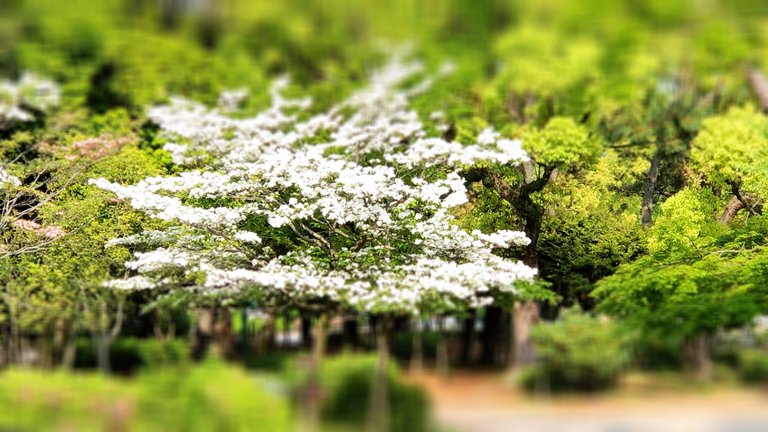 This is a dogwood tree.
It was the heyday of flowers when I took this picture.
Dogwood is a very popular tree and is often found in the city.
Dogwood will bloom as soon as the cherry blossoms are over.
It will show you a beautiful appearance in the spring.
This tree was so big that many people were taking pictures.


---
これはハナミズキの木です。
この写真を撮影した時は花の最盛期でした。
ハナミズキはとても人気のある木で、街でも多く見かけます。
桜の花が終わったら、すぐにハナミズキが開花します。
春のひととき、美しい姿を見せてくれます。
この木は一際大きくて、たくさんの人が写真を撮っていました。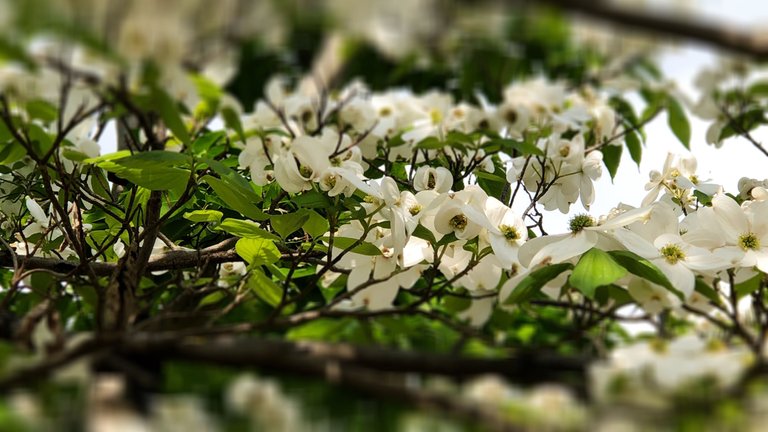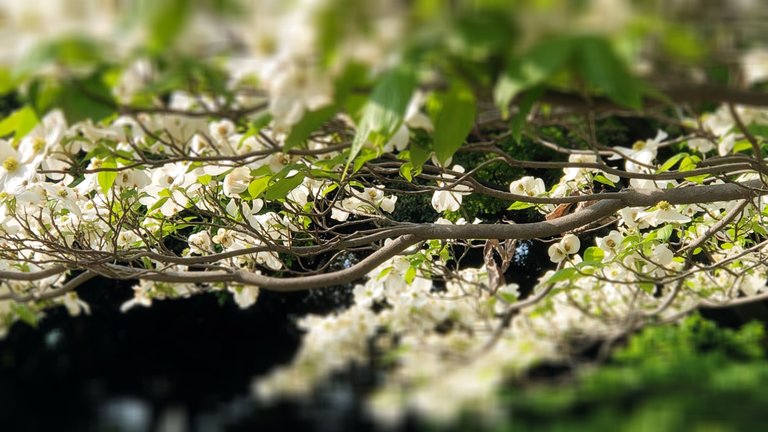 It was in full bloom.
It's very beautiful.
However, this white part is not a petal, but a leaf.
The part that looks like a flower is not the original petal.
It is said to be the leaf at the base of a flower called Sohohen.
In 1912, the Mayor of Tokyo presented 3,000 Yoshino cherry trees to Washington, DC.
It is said that the first dogwood that came to Japan was sent in return.
It is also fun to see plants to know such history.
It will continue to the next.


---
まさに満開でした。
非常に美しいです。
しかし、この白い部分は花びらではなくて、実は葉です。
花が咲いたように見える部分はは本来の花弁ではありません。
総苞片(そうほうへん)と呼ばれる花のつけ根の葉なんだそうです。
1912年に当時東京市長からワシントンD.C.にソメイヨシノ3,000本が贈られました。
その返礼として送られてきたのが日本に来た最初のハナミズキだそうです。
この様な歴史を知ることも植物を見る楽しみです。
次回に続きます。




今日はとんでもなく暑い日になっています。
33℃まで気温が上がったようです。
まだ5月なのに、どうなっているのでしょう。
季節はもう少しゆっくり変化してほしいと願います。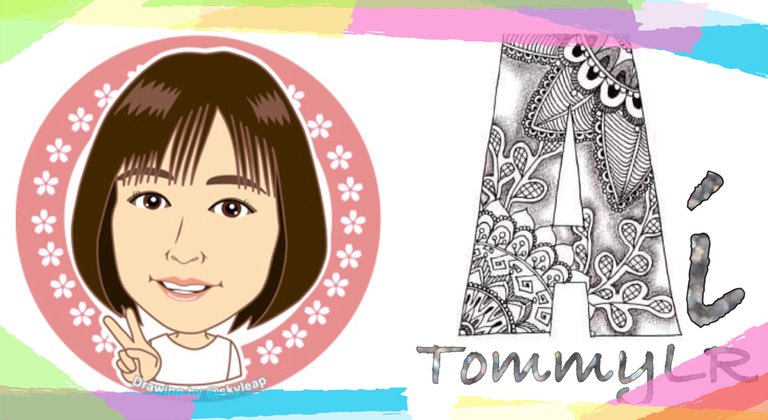 I am glad that you read it :-)
今日も読んでくださってありがとうございます😊
This report was published via Actifit app (Android | iOS). Check out the original version here on actifit.io




29/05/2022

19564

---
---