Chelsea , arsenal and Tottenham to battle it out For top 4 *UCL football*
The English Premier League is one of the most difficult leagues in European football mainly because of its competitiveness and uncertainty. Apart from the fact that the Premier League consists of several top clubs , the so called small clubs in the league are also capable of causing upsets to the top clubs. An example is West Ham that is currently in the Semi-finals of the Europa League. However , that is not the main discussion for today.
The race for the top 4 in the English Premier League this season just got better, as 3 top clubs are ready to battle it out for Champions League football; Chelsea , Tottenham and Arsenal. The likes of Manchester United and West Ham has fallen out of the race after having a poor run of games. Towards the end of last month EPL fixtures , Chelsea were also ahead of Tottenham and Arsenal but after losing 3 games and drawing 1 in April , they were drawn back and would now have to compete for points in the remaining 4 fixtures of Premier League this month. Lets pick these clubs one by one and analyse their chances of qualifying for Champions League football next season.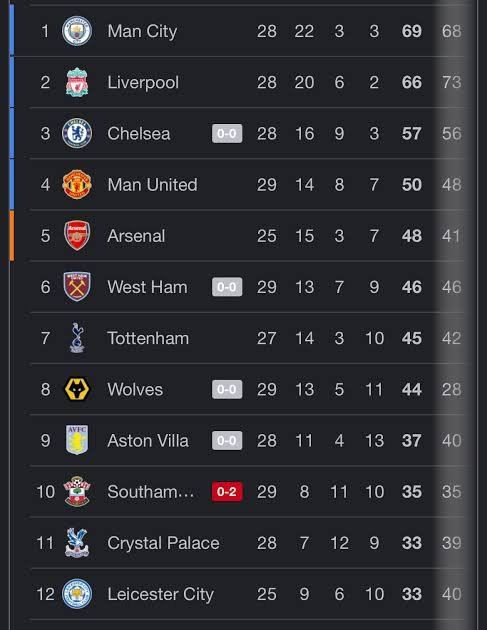 Source
ARSENAL
Arsenal had one of the worst start to the Premier League this season after losing their first two matches and occupying 20th position at the beginning of the season. However , the club has shown that form can only be temporary but class is permanent as they fought their way from the very bottom of the league to competing for a Champions League spot. This would actually be an achievement for this team as they have not being to Champions for about 5 years.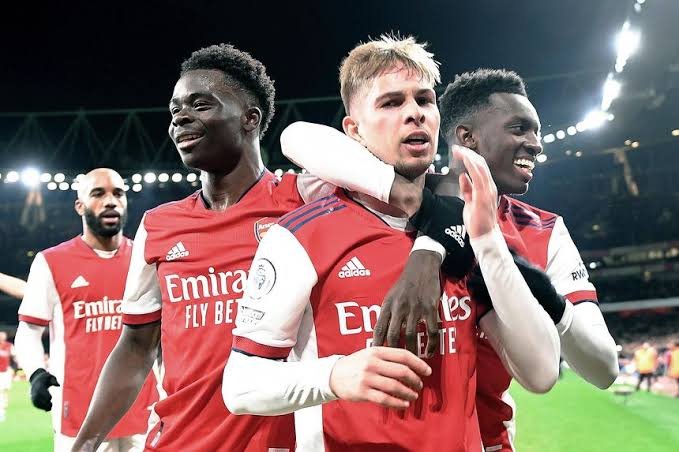 Source
Despite winning just 3 matches out of last 6 matches , the club has proved to be a major upset to other top clubs after defeating Chelsea and Manchester United consecutively winning 4-2 and 3-1 respectively. They also boosted their top four chances by winning West Ham 2-1 in their last outing making it 3 consecutive wins in the EPL. Their battle for top 4 seems difficult though , because of their remaining fixtures and the quality of the teams involved.
Arsenal remaining fixtures:
Arsenal vs Leeds , 8th May
Spurs vs Arsenal , 12th May
Newcastle vs Arsenal , 16th May
Arsenal vs Everton , 22nd May.
CHELSEA
The reigning European Champions and FA Cup finalists , Chelsea has had a very good form this season reaching the Quarter-finals of the Champions League , final of Carabao Cup(which they lost) and also looking ahead to another FA Cup final. They have had a very great season , but seems like they are losing it towards the end. So much for a team no one can beat😂😂. Despite reaching their third final this season , Chelsea has dropped form so much that a 3rd place finish that looks like they have sealed is now being threatened. Last month was a hell of month for Chelsea as they lost against Real Madrid in UCL Quarter-finals , lost 4-1 to Brentford , drew 1-1 with out of form Manchester United and also lost 4-2 against Arsenal. This bad results drew Chelsea back and the club is now struggling to maintain their spot at 3rd place.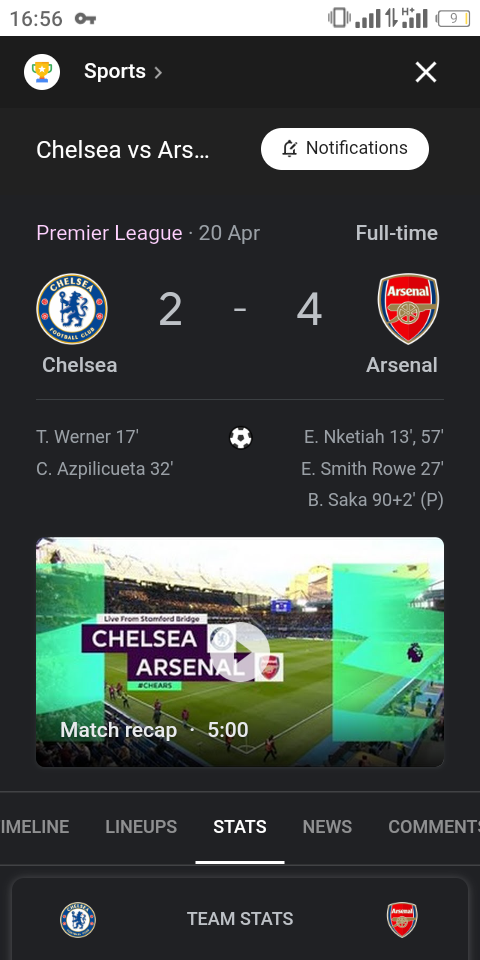 With 34 games being played and 4 games to go , Chelsea is currently leading the race among this 3 clubs with 5 points away from 5th placed Arsenal. However , Chelsea is known to have caused upsets in the last matches of the season so they are the most favourites to qualify for Champions League football amongst these 3 clubs.
Chelsea remaining fixtures:
Chelsea vs Wolves , 7th May
Leeds vs Chelsea , 11th May
Chelsea vs Leicester , 19th May
Chelsea vs Watford , 22nd May
TOTTENHAM HOTSPURS
After sacking their new manager , Nuno Espirito Santos due to a poor run of matches , Tottenham has been unpredictable this season , beating the top guns and losing to small clubs they are supposed to win. During the first few months reign of Nuno Espirito , Tottenham were unbeatable and very in form that their manager even won EPL Manager of the Month in the process , but suddenly , their tactics seems to have failed and they began to lose unnecessary points. Nuno was sacked after less than 6 months in charge.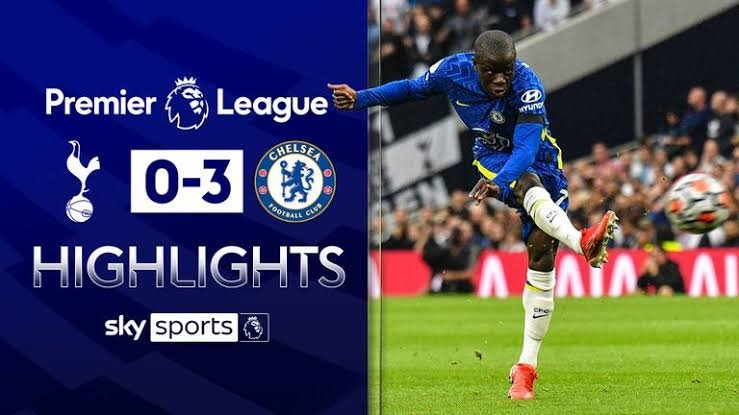 Source
When Antonio Conte was appointed , the whole team changed and the appointment boosted their morale. The signing of Dejan Kuluveski proved to be a major boost to the team's confidence and he became one of their key players as they worked their way into top 4 right from mid table. The bromance between Heung Min Son and Harry Kane was also instrumental in the team's good form in the latter part of the season. Winning 3 out of their last 5 fixtures , Antonio Conte is looking forward to leading the team back to Champions League after the team missed out last season. Tottenham Hotspurs are the 2nd favourites to clinch the top 4 spot amongst these 3 clubs due to the toughness of their remaining fixtures compared to that of Chelsea and Arsenal and 3 of their remaining 4 fixtures will be played on their own ground , this is an advantage to the club. Their fixtures against Arsenal on the 12th of May is one that every football fans must look forward to , as it might be the only match that will determine who will lose out on the top 4 spot.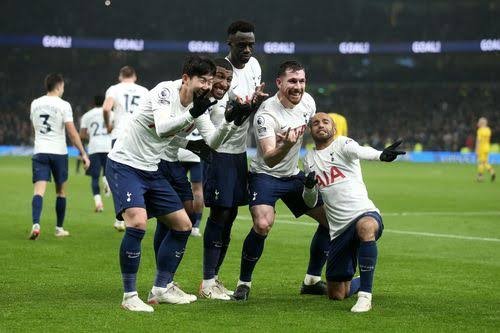 Source
Tottenham remaining fixtures:
Tottenham vs Liverpool , 7th May
Tottenham vs Arsenal , 12th May
Tottenham vs Burnley , 15th May
Newcastle vs Tottenham , 22nd May
Thanks for viewing my post and do have a lovely day.
---
---