Consejos para nadadores antes de una competencia// Tips for swimmers before a competition

---
Desde la semana pasada en la escuela de natación donde entreno ¡Huele a competencia! Y el gran día es hoy. Los chicos se muestran entusiasmados, con muchas energías y adrenalina en altos porcentajes. Debo contarles que compartir la piscina con ellos me llenó de esa energía, pero obvio, son más rápidos que yo pues llevan ya años entrenando.
Since last week at the swim school where I train I've been smelling competition! And the big day is today. The kids are enthusiastic, with lots of energy and adrenaline in high percentages. I must tell you that sharing the pool with them filled me with that energy, but obviously, they are faster than me because they have been training for years.
---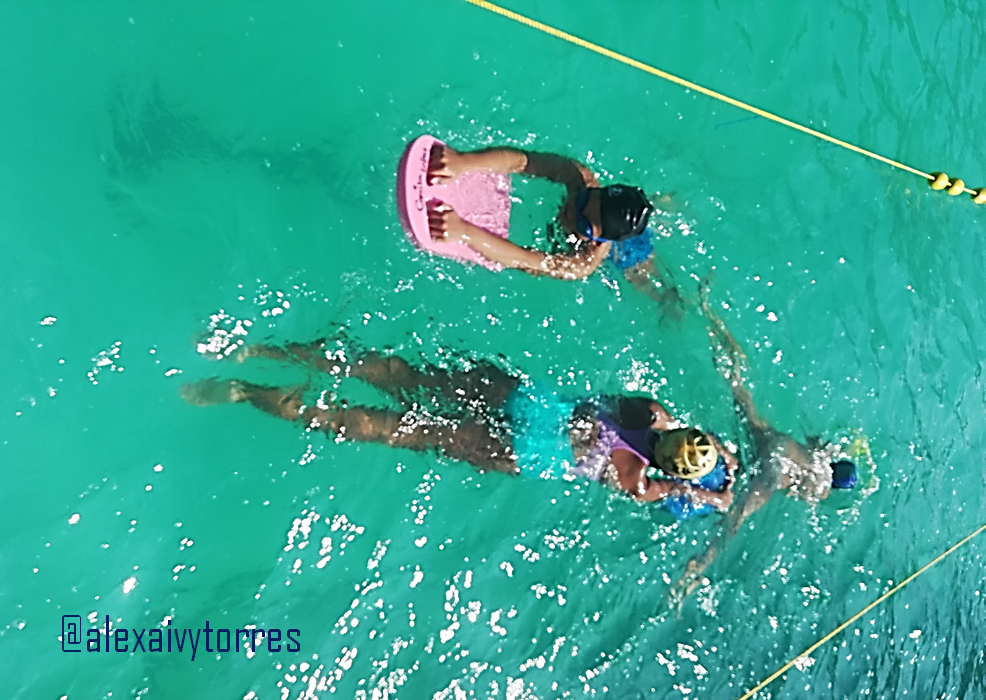 ---
Su entrenamiento no ha sido sólo dentro del agua, pues en la cancha también han tenido que medirse en cardiovascular, resistencia y fuerza. Todos son muy jóvenes y les acompaña el entusiasmo y eso se nota claramente en sus rostros.
Their training has not been only in the water, because on the court they have also had to measure themselves in cardiovascular, endurance and strength. They are all very young and their enthusiasm is very evident in their faces.
---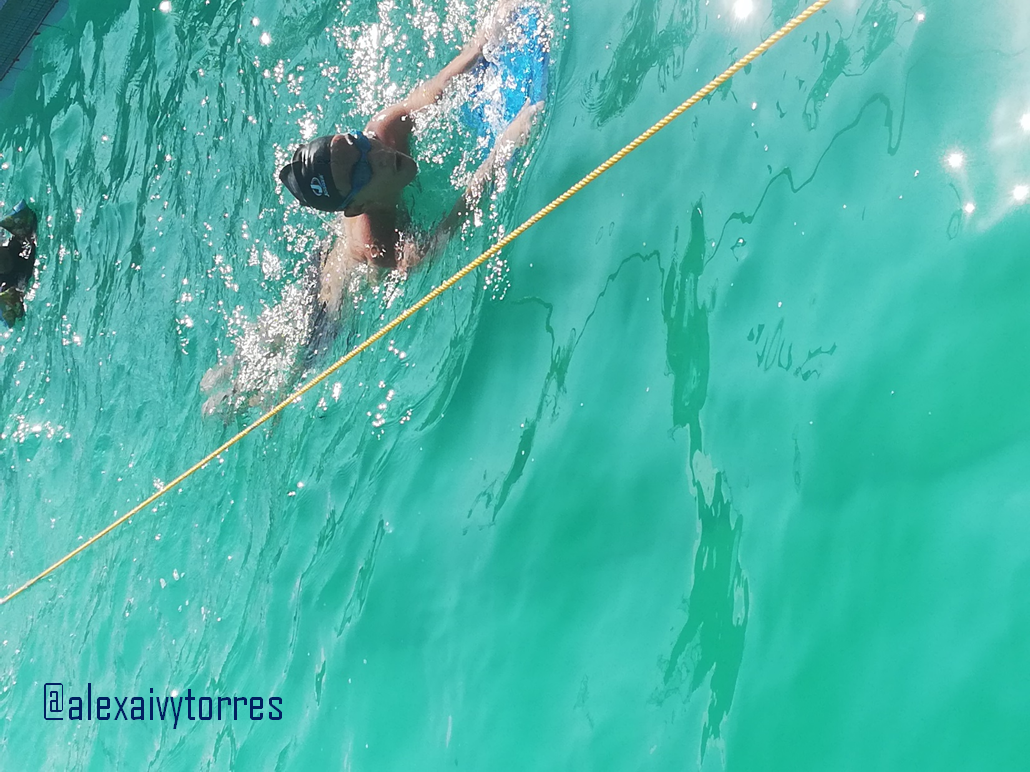 ---
Cuando nuestra entrenadora les da el llamado de arranque se nota como dan el todo por llevar un buen tiempo, y aquellos que se notan retardados, buscan corregirlos. A los seres humanos nos encanta competir, y es tanto el furor que esto ocasiona a nivel fisiológico que todo nuestro cuerpo se alinea con nuestros pensamientos para tratar de ser el primero.
When our coach gives them the call to start, you can see how they give their all to have a good time, and those who seem to be lagging behind, they try to correct them. Human beings love to compete, and it is so much the rage that this causes at a physiological level that our whole body is aligned with our thoughts to try to be the first.
La preparación psicológica también ha sido parte del paquete de entrenamiento. He visto como se le han dado las pautas para evitar el nerviosismo y mantener el control, pues a veces este nos puede desviar de los objetivos. Cada uno cuenta con la indumentaria requerida para el momento, su ropa de baño, lentes y gorros.
Psychological preparation has also been part of the training package. I have seen how the guidelines have been given to avoid nervousness and maintain control, because sometimes this can divert us from the objectives. Everyone has the required clothing for the moment, their swimwear, goggles and hats.
---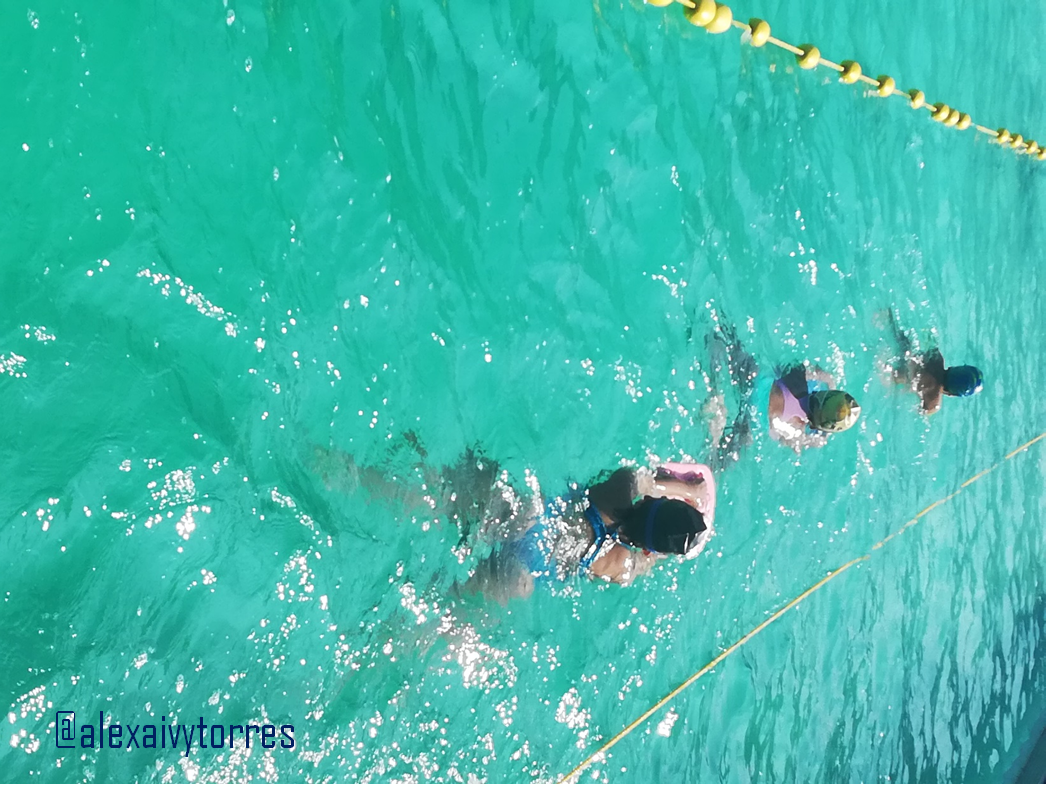 ---
Las competencias de natación permiten evaluar la fuerza y la técnica de los nadadores, pues la idea es formar un equipo potencial que represente a una institución, región e incluso un país en eventos más grandes. La planificación es indispensable para trabajar en pro de los resultados que se desean alcanzar.
Swimming competitions allow us to evaluate the strength and technique of the swimmers, since the idea is to form a potential team that will represent an institution, region and even a country in larger events. Planning is essential to work towards the desired results.
Es necesario que el día anterior al evento estés concentrado y relajado. Lo ideal es poseer dos pares de lentes para prever algún inconveniente y se puede hacer lo mismo con el gorro. La dieta debe ser full energética ¡Lo requiere! Y la mejor fuente para ello son los carbohidratos, por eso está permitido el consumo de harinas, mantequilla de maní u otro alimento energético. Caída la tarde o noche, una ducha caliente que ayude a relajar, que sea garantía de un sueño potenciador.
You need to be focused and relaxed the day before the event. The ideal is to have two pairs of glasses to foresee any inconvenience and you can do the same with the hat. The diet must be full energetic. And the best source for this are carbohydrates, so it is allowed the consumption of flour, peanut butter or other energy food. In the late afternoon or evening, a hot shower that helps to relax, which is a guarantee of an enhancing sleep.
---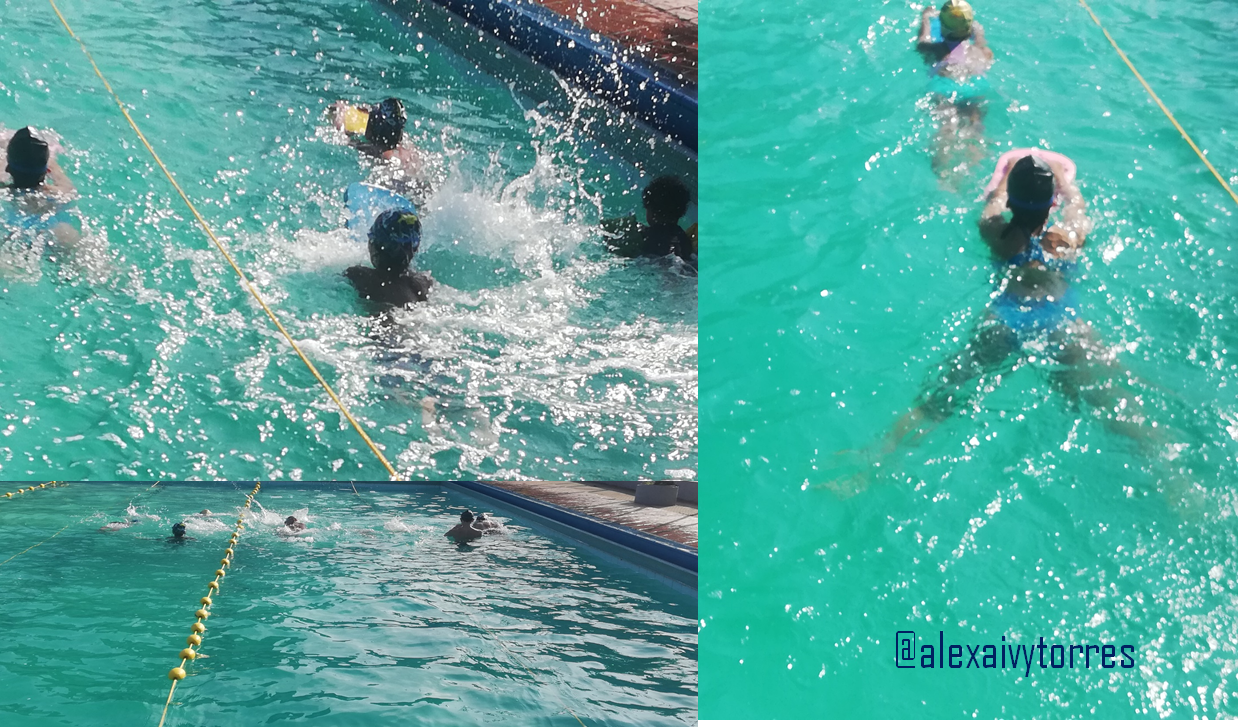 ---
El día de la competencia lo ideal es un desayuno ligero pero energético. La hidratación es indispensable, y lo más recomendable son los jugos de frutas y agua. El calentamiento antes de nadar es esencial y definitivo, pues no debe desgastar las fuerzas, porque esas energías deben usarse en la competencia.
On the day of the competition, a light but energetic breakfast is ideal. Hydration is essential, and the most recommended are fruit juices and water. Warming up before swimming is essential and definitive, because it should not wear out the forces, because those energies should be used in the competition.
---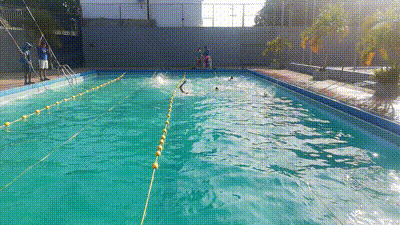 ---
Al momento de nadar la confianza en tu poder, el llevar un ritmo que te permita avanzar y disfrutar el proceso, te harán conseguir buenos resultados, al final de cuentas ¡Siempre serás ganador! Desde mi poca experiencia, estos son algunos de los sencillos consejos que hoy puedo aportar a esta comunidad.
At the moment of swimming, the confidence in your power, the rhythm that allows you to advance and enjoy the process, will make you achieve good results, at the end of the day you will always be a winner! From my little experience, these are some of the simple tips that I can contribute to this community today.
---

---

---
---
---