En el día internacional de la mujer// Tips para chicas nadadoras - On International Women's Day// Tips for Swimming Girls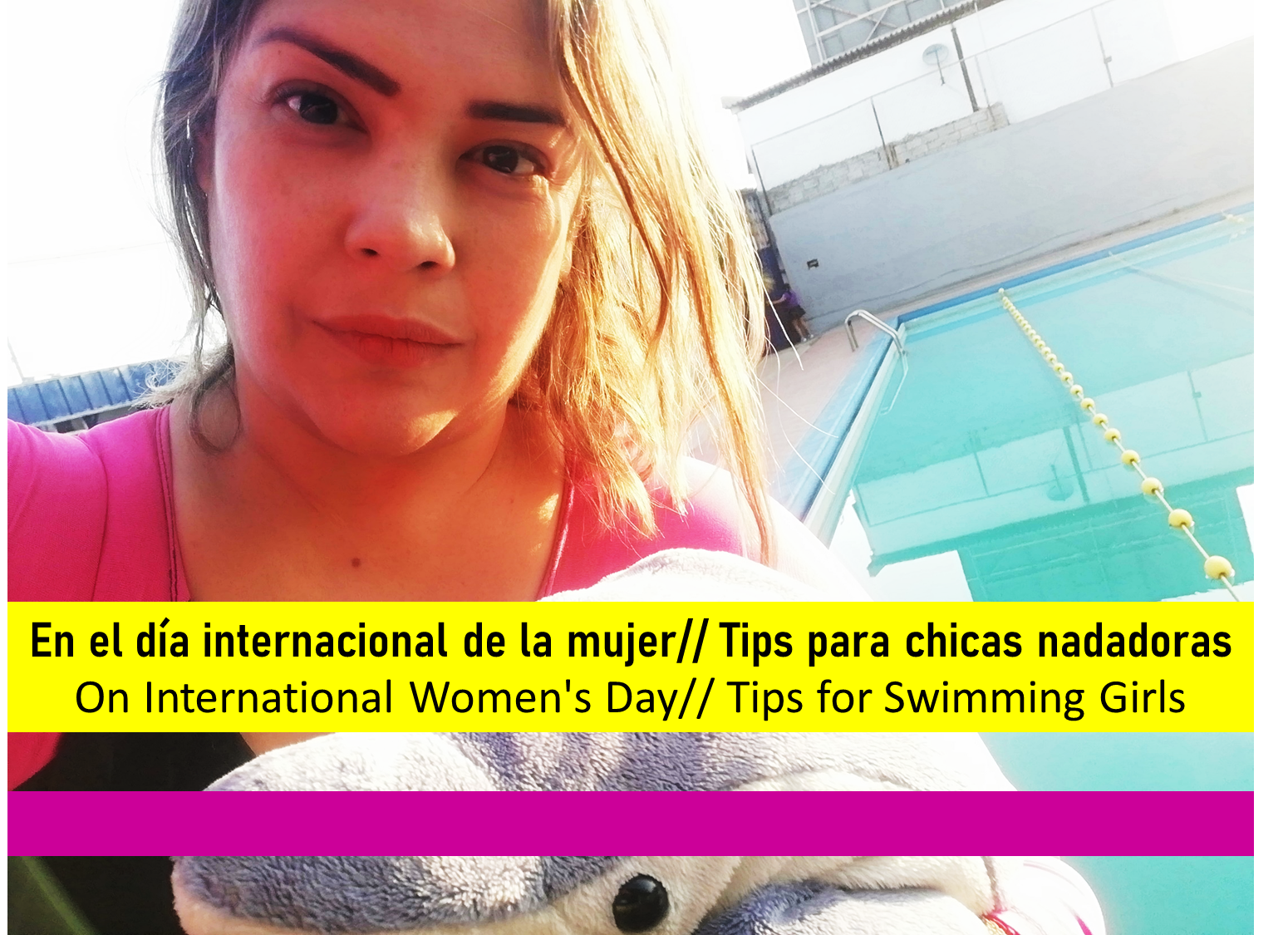 ---
Hoy en toda la bolita del mundo se celebra el día internacional de la mujer. No hay palabras para explicar la majestuosidad biológica de una femina, pues tiene un potencial fisio-anatómico que la ha hecho moverse en todos los campos, incluso el deportivo.
Today all over the world the international women's day is celebrated. There are no words to explain the biological majesty of a woman, because she has a physio-anatomical potential that has made her move in all fields, including sports.
Aunque un gran porcentaje aún ve la menstruación como una limitante para entrenar, sobre todo para nadar, otras hemos encontrado la manera de hacerlo y disfrutarlo. Estar en forma y sobre todo saludable, es una de las cosas que anhelamos al hacer deporte, pues por nuestra estructura anatómica hay una fuerte tendencia a almacenar grasas y aumentar de peso.
Although a large percentage still sees menstruation as a limitation to train, especially for swimming, others have found a way to do it and enjoy it. Being fit and above all healthy, is one of the things we long for when doing sports, because due to our anatomical structure there is a strong tendency to store fat and gain weight.
---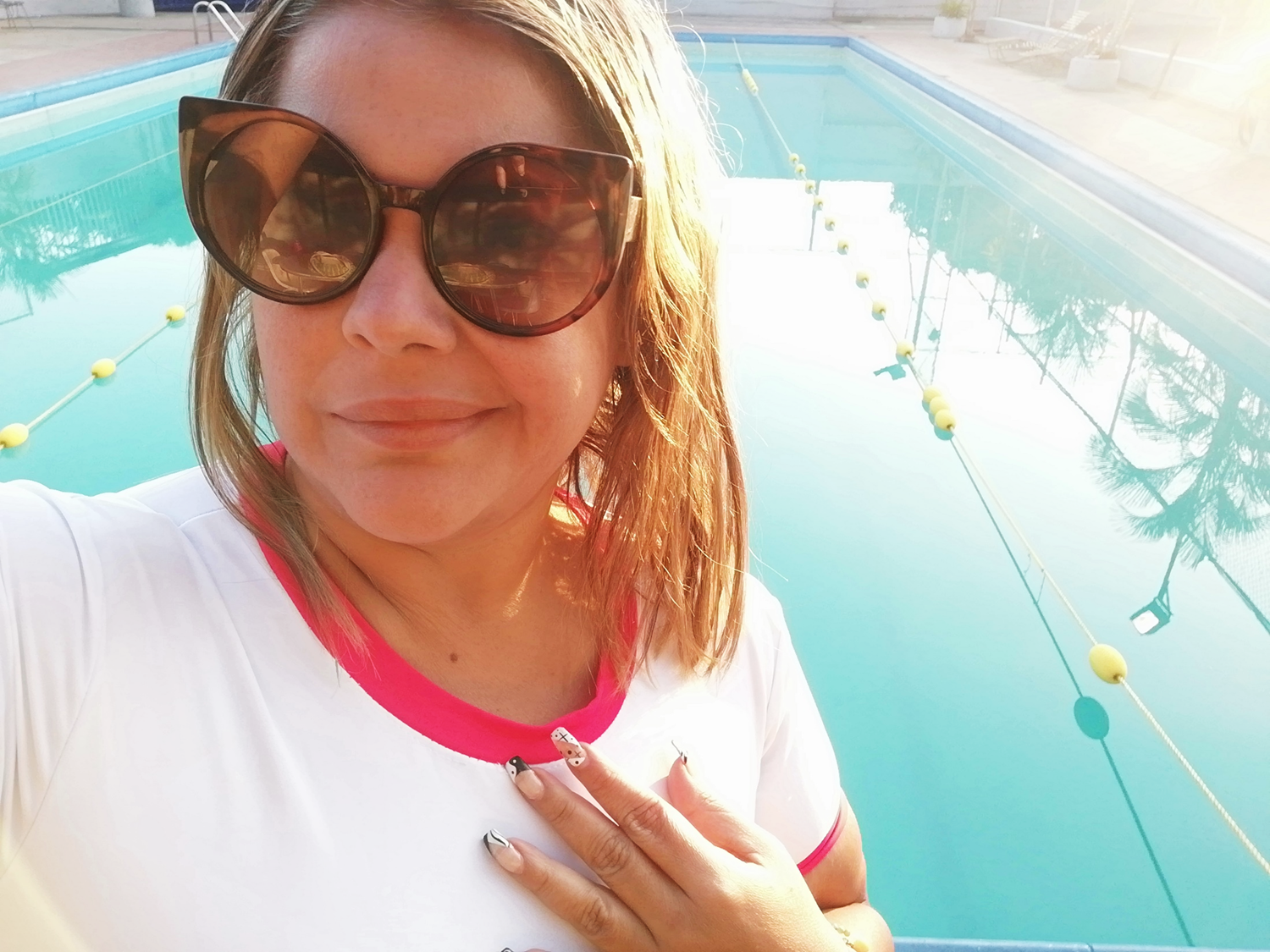 ---
Por ello hoy comparto algunos consejos que como mujer me han servido para mejorar mi rendimiento al nadar, aun en mis días de período menstrual// That is why today I am sharing some tips that as a woman have helped me to improve my swimming performance, even during my menstrual period:
---
Aunque la presión del agua limita el sangramiento menstrual, he optado por usar la llamada copa, que aparte de ser más ecológica, te hace nadar sin percibir ningún tipo de molestia.
Although the water pressure limits menstrual bleeding, I have opted to use the so-called cup, which apart from being more ecological, makes you swim without perceiving any discomfort.
A todas nos preocupa nuestro cabello, pues el cloro hace realmente estragos. Para ello me he preparado realizando mascarillas hidratantes que a pesar de tenerlo decolorado lo han mantenido en buen estado. La clave es el cuidado, y el mercado además está lleno de productos que son incluso específicos para nadadoras.
We all worry about our hair, as chlorine really wreaks havoc. For this I have prepared myself by making moisturizing masks that despite having bleached hair have kept it in good condition. The key is care, and the market is also full of products that are even specific for swimmers.
---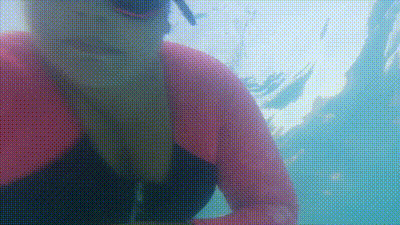 ---
Ser coqueta. Es una cosa que me encanta y de tener un solo traje de baño, ahora los adoro. Me encanta combinar los gorros, y escoger una pieza de baño que sea cómoda y/o segura al nadar, ya que podemos estar más preocupada durante el entrenamiento porque no se nos vea una parte del cuerpo, que por mejorar una técnica.
Being flirty. It's one thing I love and from having only one swimsuit, I now adore them. I love matching hats, and choosing a swim piece that is comfortable and/or safe when swimming, as we can be more worried during training about missing a body part, than improving a technique.
No se compare. Es increíble como el instinto animal nos hace tan competitivas y lo veo a diario. Sin embargo, por mi paz, he decidido avanzar a mi ritmo, con ánimos y sin mirar a los lados, pues al final de cuentas, lo hago para ganar salud, no demostrar que soy la mejor.
Don't compare. It's amazing how animal instinct makes us so competitive and I see it every day. However, for my peace of mind, I have decided to move forward at my own pace, with encouragement and without looking to the sides, because at the end of the day, I do it to gain health, not to prove that I am the best.
---
No entrene con su hijo, esto la distrae, y es parte de nuestra biología protectora de la cría. Si bien es cierto que, lo puedes llegar a disfrutar, si tu meta es avanzar en el deporte lo ideal es enfocar la atención en tus movimientos y esto puede llegar a distraerte.
Don't train with your child, it distracts you, and it is part of our protective biology of breeding. While it is true that you can enjoy it, if your goal is to advance in the sport, the ideal is to focus attention on your movements and this can distract you.
Comer balanceado, esto es elemental. A pesar de que la natación es un deporte muy completo, una buena dieta es necesaria.
Eating a balanced diet is elementary. Although swimming is a very complete sport, a good diet is necessary.
---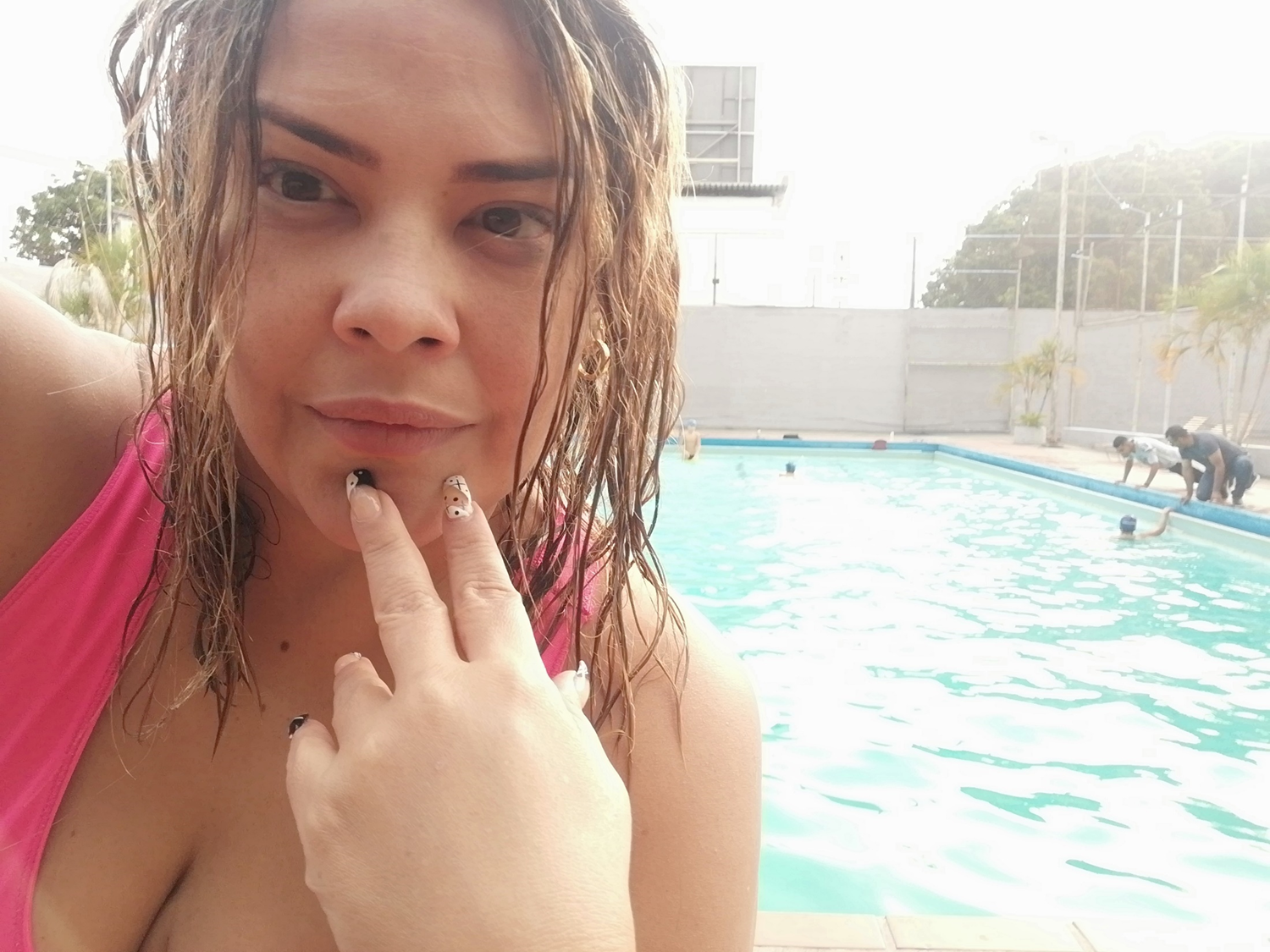 ---
¡Sea feliz! Practicar un deporte te hace liberar endorfinas y eso es indispensable para mantener una buena actitud ante las situaciones cotidianas. La constancia hará que tu cuerpo cada día se sienta mejor.
Be happy! Practicing a sport makes you release endorphins and that is essential to maintain a good attitude to everyday situations. Consistency will make your body feel better every day.
---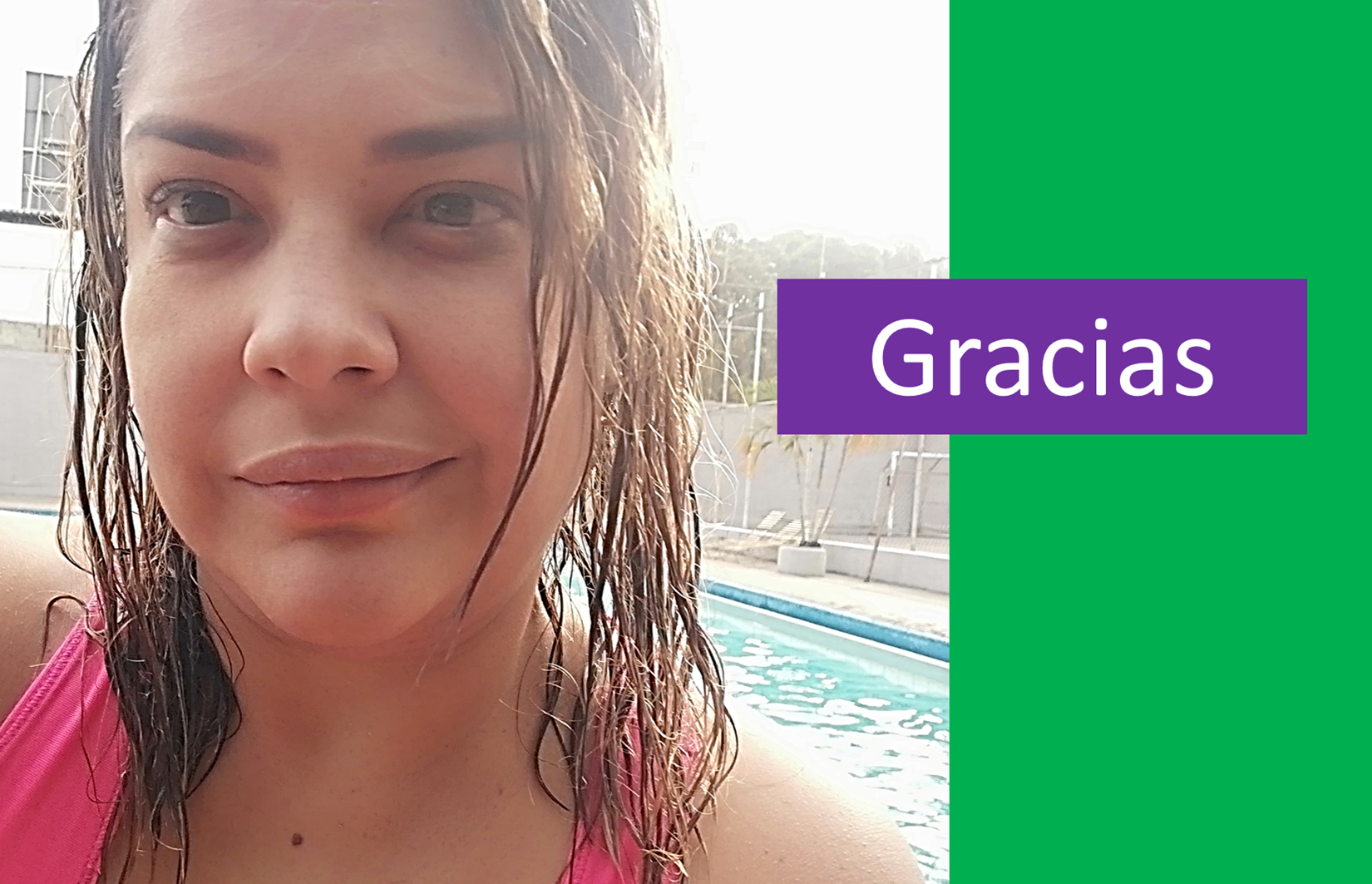 ---
¡Gracias por leer! ¡Feliz día a las mujeres de @fulldeportes! Y toda la colmena // Thanks for reading! Happy day to the women of @fulldeportes! And all the hive
---

---
---