La natación y la pérdida de peso // Swimming and weight loss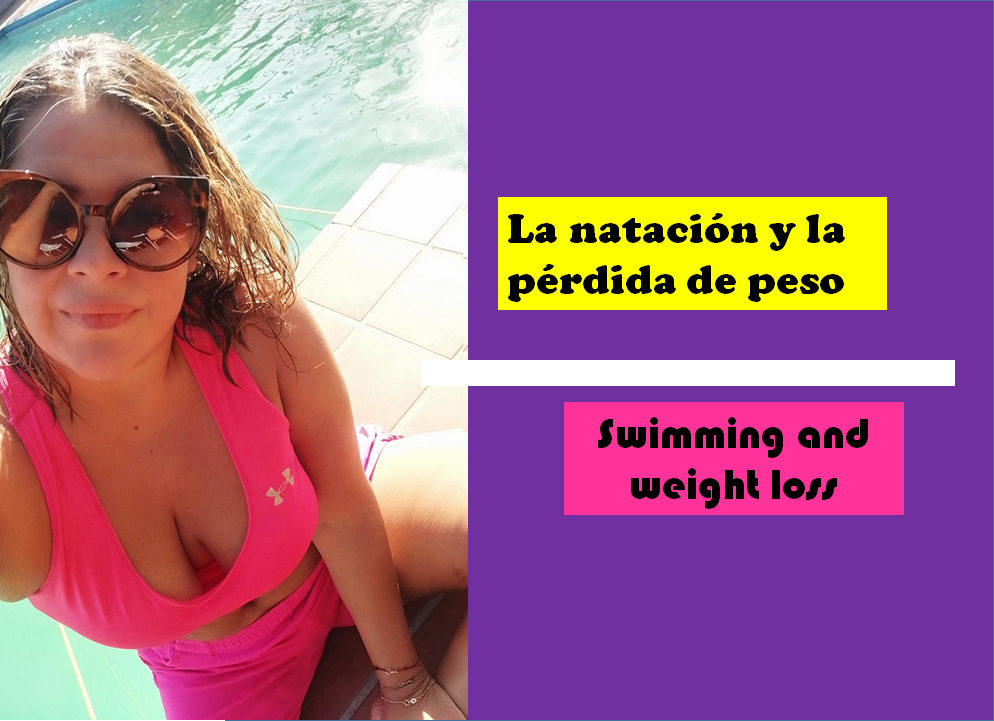 ---
La mayoría de las mujeres vivimos en una eterna lucha con el peso, y buscando un deporte que nos ayude a mantener en un peso saludable. En mi caso, he entendido que mi estructura física no es para ser sumamente delgada, y me he concentrado entonces en tener una salud y un peso saludable.
Most women live in an eternal struggle with weight, and looking for a sport to help us maintain a healthy weight. In my case, I have understood that my physical structure is not to be extremely thin, and so I have focused on having a healthy body and a healthy weight.
---
Hoy 12 de noviembre se celebra el día mundial contra la obesidad, y definitivamente se llama a la población a trabajar hacia la mejora de los hábitos alimenticios y a evitar el sedentarismo. Por lo que hablar de este tema, está en un buen contexto mundial.
Today, November 12 is the World Day Against Obesity, and the population is definitely called to work towards improving eating habits and avoiding sedentary lifestyles. So talking about this topic, is in a good global context.
---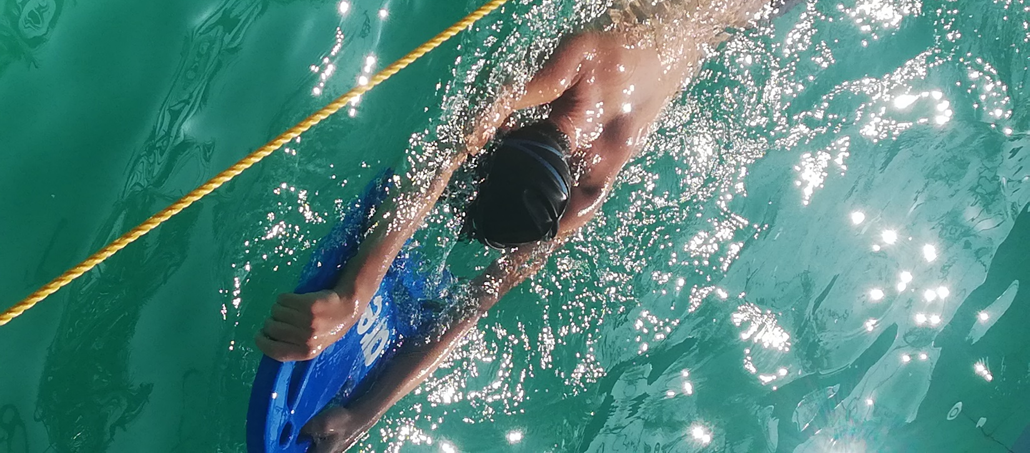 ---
En la natación he encontrado un nicho deportivo atractivo y exigente. Comencé solamente para aprender a nadar y aprender a defenderme en el agua, más ahora es un tiempo sagrado, donde no solo me ejército, sino que hasta puedo meditar.
In swimming I have found an attractive and demanding sporting niche. I started just to learn how to swim and learn to defend myself in the water, but now it is a sacred time, where I not only exercise, but I can even meditate.
---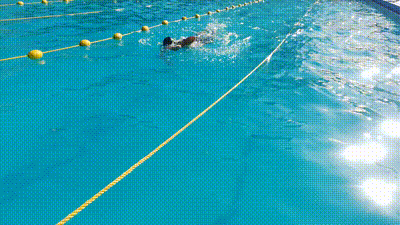 ---
Quiere decir que, es un espacio valioso de tiempo donde trabajas en pro de tu salud física y mental. A nivel de peso, debo confesar que en el inicio se notó un cambio sustancioso. Todos mis compañeros hacían alarde de lo bien que me había caído el nado pues era apreciable la pérdida de medidas. Hoy día, puedo decir que, estoy en formación de masa muscular y tal vez entonces se pudiera pensar que ya no se está perdiendo peso.
This means that it is a valuable space of time where you work for your physical and mental health. In terms of weight, I must confess that at the beginning I noticed a substantial change. All my colleagues bragged about how good the swim had been for me, as the loss of measurements was noticeable. Today, I can say that I am in the process of building muscle mass and perhaps then one could think that I am no longer losing weight.
---

---
Esto también es sumamente determinante en la tonicidad y formación muscular, pues la grasa es sustituida por el músculo que estamos fortaleciendo. La natación es el deporte más completo que he podido conocer, pues en una hora de entrenamiento todo el cuerpo se encuentra en funcionamiento.
This is also extremely important in muscle tone and formation, since fat is replaced by the muscle that we are strengthening. Swimming is the most complete sport I have ever known, because in one hour of training the whole body is working.
Está perdida de peso será mucho más evidente si reduces el número de calorías que consumes y esto amerita llevar una alimentación balanceada. Reducir el consumo de azúcar refinada en mi caso ha sido elemental; sin embargo, estoy consciente que hay por allí algunos alimentos que se deben comenzar a regular.
This weight loss will be much more evident if you reduce the number of calories you consume and this requires a balanced diet. Reducing the consumption of refined sugar in my case has been elementary; however, I am aware that there are some foods out there that should begin to regulate.
De acuerdo con la literatura, en media hora de nado puedes llegar a perder hasta 500 calorías. Esto va a depender del ritmo e incluso del estilo que estés practicando. Por ejemplo, cuando incorporo a mi rutina los estilos mariposa y scroll a alta velocidad, termino sumamente agotada y he podido sentir aún más que otros estilos, las exigencias musculares y calóricas.
According to the literature, in half an hour of swimming you can lose up to 500 calories. This will depend on the pace and even the style you are practicing. For example, when I incorporate the butterfly and high-speed scroll strokes into my routine, I end up extremely exhausted and have been able to feel the muscular and caloric demands even more than other strokes.
---

---
Lo ideal es evitar las pausas largas, pues disminuye el trabajo muscular iniciado. Por ello, cuando estoy en mi hora de entrenamiento evito cualquier distracción que me separe de mis objetivos. También mi entrenadora generalmente cada semana incorpora nuevas rutinas que van haciendo que el rendimiento mejore.
The ideal is to avoid long pauses, as it decreases the muscle work that has been started. Therefore, when I am in my training time I avoid any distraction that separates me from my goals. Also, my trainer generally incorporates new routines every week that improve my performance.
---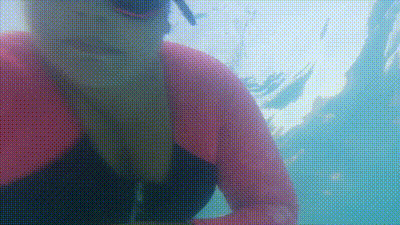 ---
Podemos concluir entonces, desde mi experiencia en que la natación, no sólo es un ejercicio, muy reconocido a nivel cardiovascular, sino que además nos genera cambios notables a nivel de tonicidad muscular, y la pérdida de peso si a ello le sumamos una alimentación balanceado e hipocalórica.
We can conclude then, from my experience that swimming is not only an exercise, very recognized at the cardiovascular level, but also generates remarkable changes at the level of muscle tone, and weight loss if we add a balanced and hypocaloric diet.
---

---

---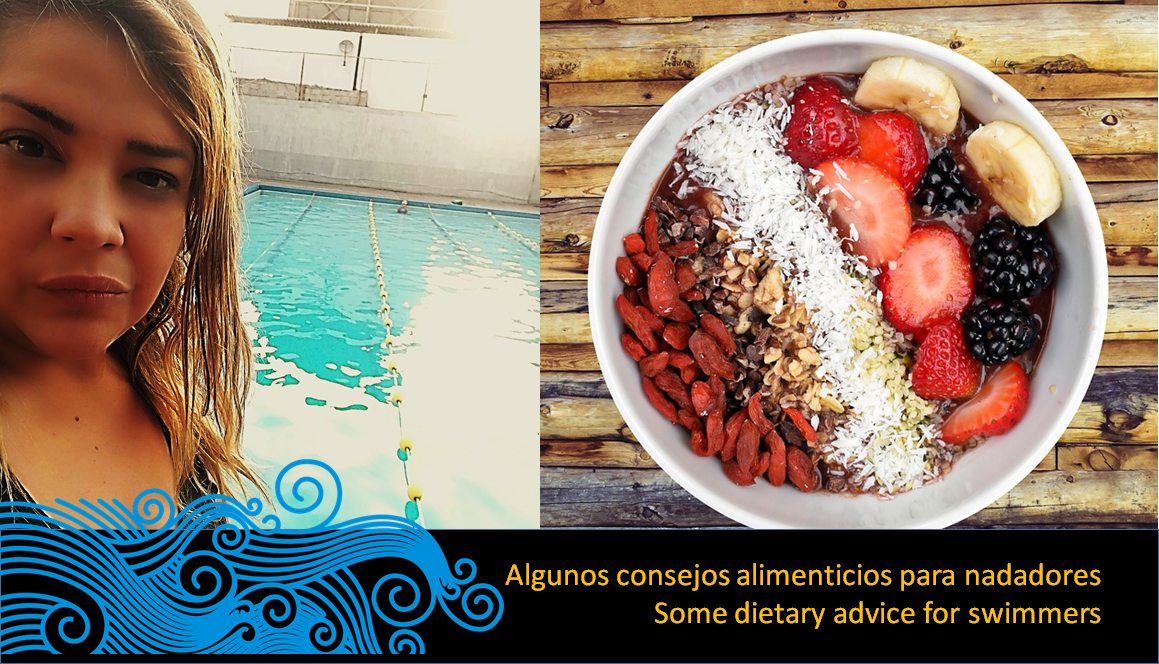 ---
---
---