Two New Managers Debut With Victory.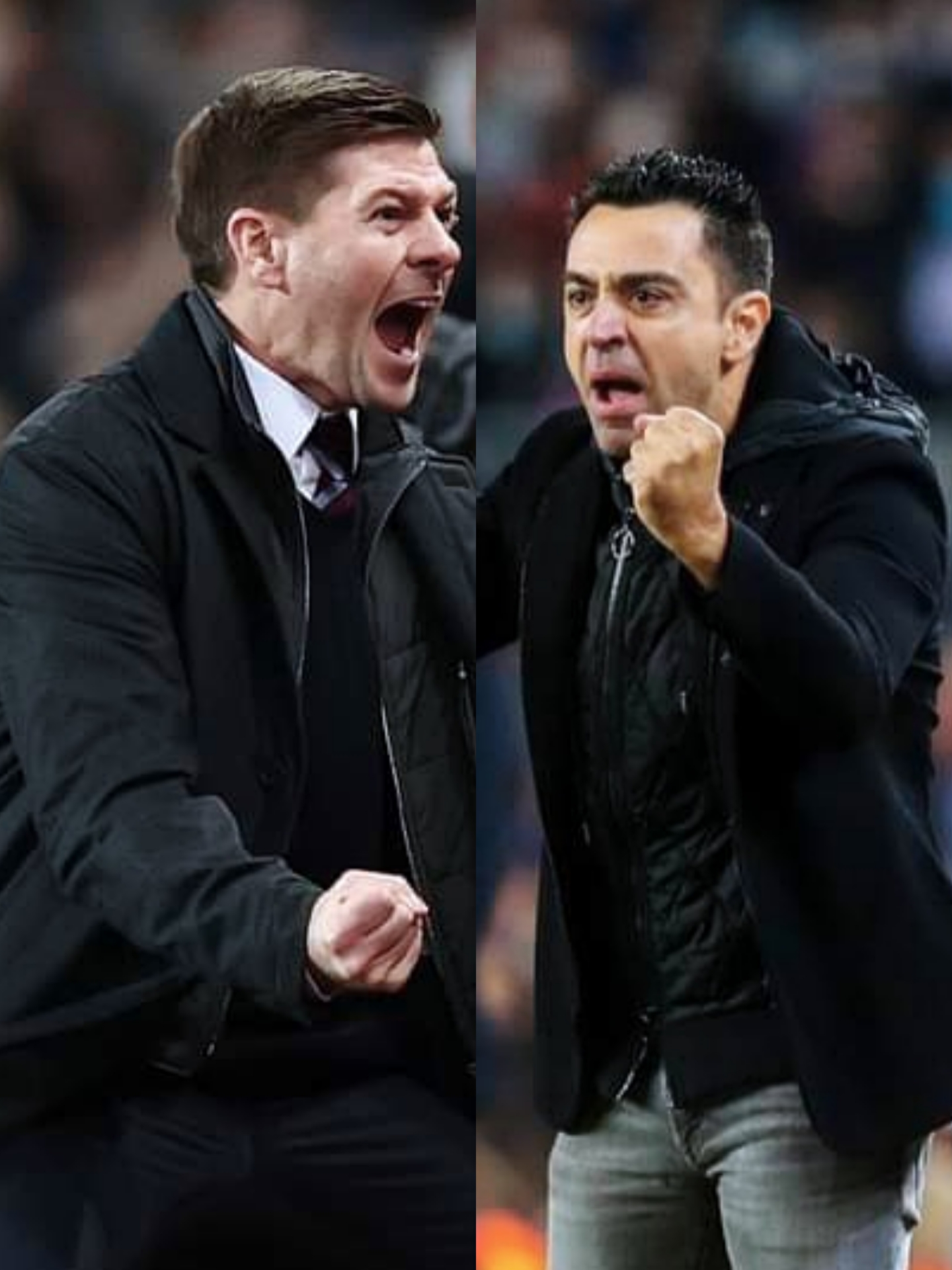 Two New Managers Debut With Victory.
Two teams in different leagues have new coaches this week, the two teams being Barcelona who play in the Spanish League and Aston Villa who are sheltered in the English League.
Both teams continued their matches with satisfactory results after in the previous match they had bad results, both teams immediately replaced their coaching thrones at the club after experiencing failure the previous week.
Barcelona, ​​which was led by Ronald Koeman the previous week, chose Xavi Hernandez to continue the coaching relay, while Aston Villa, previously coached by Dean Smith, now appointed Steven Gerrard as their new command to manage the team.
Xavi Hernandez and Steven Gerrard are not new faces in the world of football, both are legends of a classy club, Xavi was one of Barcelona's retainers when the club achieved success in the world domestic caste. The same thing happened with Gerrard who successfully brought Liverpool to glory, both of whom are legends of their respective clubs.
After retiring as football players both continued their careers as coaches, as new coaches both were very successful on the sidelines of the gridiron, Xavi and Gerrard were able to bring their team to win the league. Xavi was able to bring Al Sadd to the Qatar League champions this season while Gerrard was able to bring Rangers to the Scottish League champions, his second result this season in the coaching chair is fairly great, because both of them won the title without defeat in their respective leagues.
Barcelona's slump under the leadership of Ronald Koeman made the club management choose Xavi as his successor, the decision was quite right because in addition to being successful with Al Sadd he also applied the same pattern of play as Barcelona. The same thing was experienced by Aston Villa, under the tutelage of Dean Smith they suffered successive defeats, Aston Villa's management moved quickly by dismissing Dean Smith and replacing him with Steven Gerrard.
Last week the two coaches debuted with a win, Xavi Hernandez was able to bring El Barca to a 1-0 victory over Espanyol. In the Catalan Derby match, El Barca's winning goal was presented by Memphis Depay in the 48th minute of the second half through the penalty point, 21/11/2021.
Xavi's arrival to Camp Nou had a positive impact on the players and supporters, in addition to bringing El Barca to victory, the audience or supporters who attended also doubled than usual. Recorded 74,418 seats in the stadium stands were filled, when entering the match field the Barcelona legend also received a warm and lively welcome from the audience.
Against Espanyol, Xavi applied a fast game and was more attractive than in the Ronald Koeman era. With a 4-3-3 formation and short passes he finally won his first win as coach of El Barca, although the victory was earned with difficulty, one Barca goal was obtained from the penalty spot through Memphis Depay's strike.
Steven Gerrard also made his debut with a sweet, where Aston Villa managed to beat Brighton Albion with a score of 2-0 in the Premier League 20/11/2021. But the win was also hard-earned, with two goals from Ollie Watkins and Tyrone Mings coming within six minutes of the game.
The win ended Aston Villa's five-game streak with defeat, Steven Gerrard's arrival saw them pick up all three points and also set a record in the club's history as the first Aston Villa coach to do so since Gerard Houllier in the 2010 season.
From these results, Xavi Hernandez currently brings Barcelona to seventh place with thirteen points in the Spanish League, while Steven Gerrard brings Aston Villa to fifteenth with thirteen points.
---
---