Runs In The Blood…

Hi guys, hope you are doing great in these difficult times.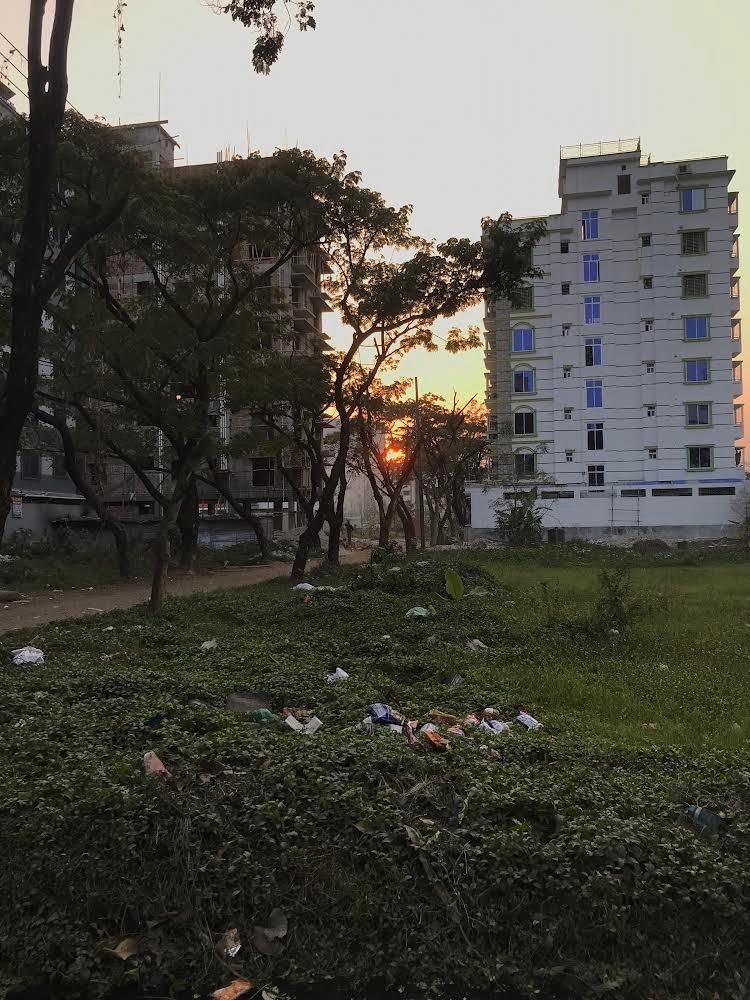 I have a topic in mind today that abruptly hit me during my walk the other day.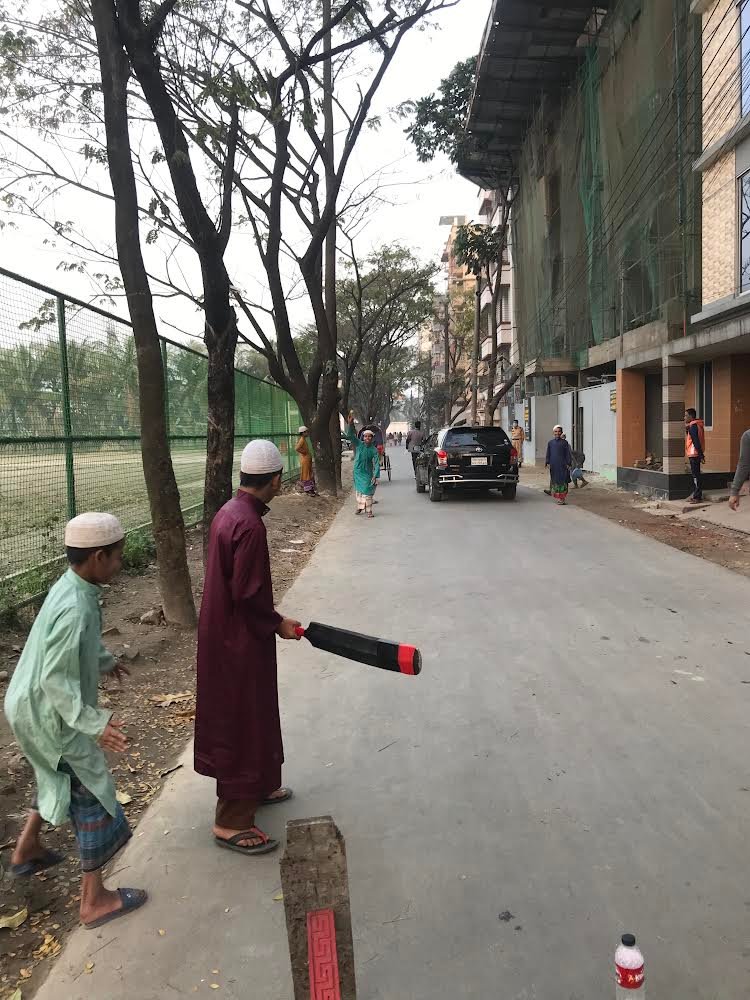 I usually just have my earphones on and walk minding my own business but it was a striking realisation when I saw some kids play cricket. Now, I took the picture just for memories sake. I remembered how I also used to play it with the other kids. A few moments prior to taking the picture a kid was bowled out😳. A passing motorist also made an out sign as done by an umpire. In the picture here, can you spot the ball? The batsman couldn't make a run for the remaining 3 balls, that bowler was that good.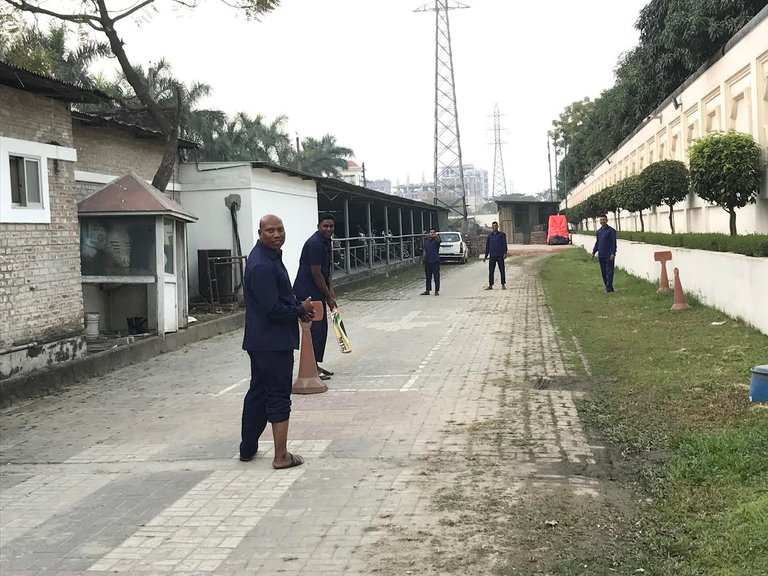 Further down the road I saw another party of people playing. Some guards were in a closed road and made up their own boundary with their customised rules. They only allowed me one photograph though as they were only taking a small break from their duty 😅. No harm done I say as we all need a little out from the usual rigorous work that we do day in day out. It was amazing how they were cheering on the batsman and the bowler to make it more lively even though they were the fielders. I saw them play for a while and went on walking my way.
This made me think about the passion that we Bangladeshi have about cricket. It's like it runs it on our very genes. Even if the Bangladesh cricket team were to lose every single match in the next 5 years we wouldn't ever leave this game. The very activity that brings almost all of us go down the memory lane, of our or rather mine. I do miss the olden days. This shows that people have the same mindset on how to use their free times. The only drawback of this is that you need multiple amount of people.
It's crazy how I drifted from a time where I had the friends to play but no cash to buy the ball and tape to having more than enough cash for the ball but no people to play with. The timing doesn't match, either they get busy or I get charged with duties.
The game has been deeply rooted into the very heart of the country. Their choice of game, the go to game not only Bangladesh but also it's neighbours such as Pakistan and India. Both the market and the craze with it's follower amount is massive. I do hope I get to play it once this pandemic ends permanently and my friends and I can once again get to gather for the sport.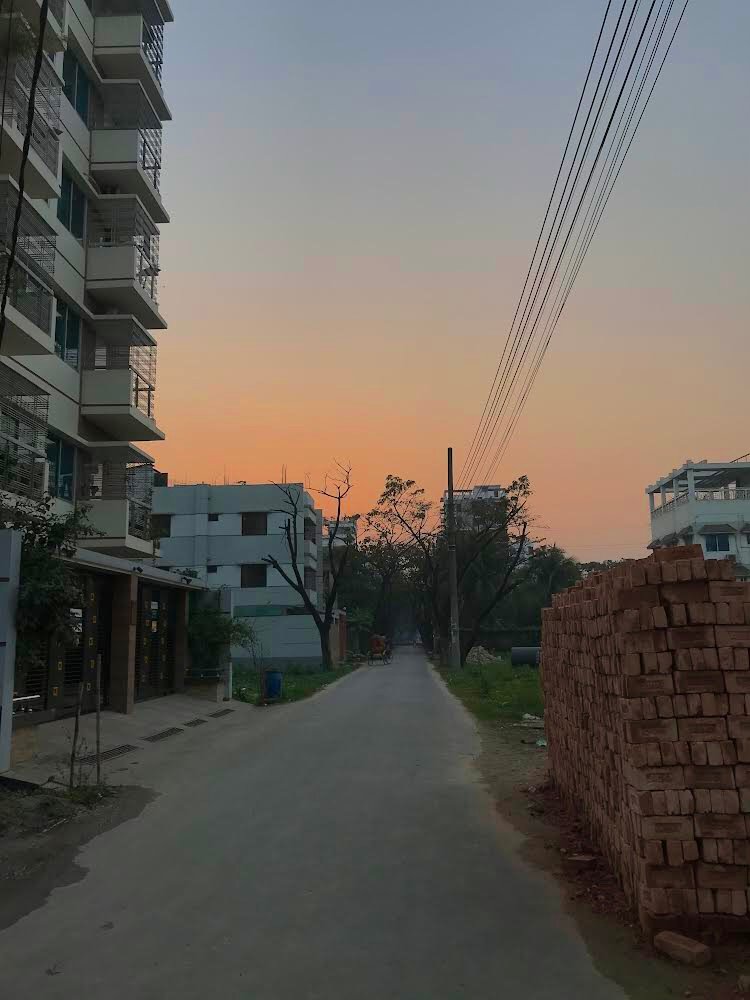 Afternoon approached fast as I was pondering about my upcoming quiz in the few days at my Uni. Then I was hit with this beautiful sight. I just went down a road beside the next one where the guards were playing.
I took a new turn of road today and got to see this amazing mansion. It looked bigger in person though. A little further down the road I went and got to the end of the road. I turned the opposite way and started to walk again.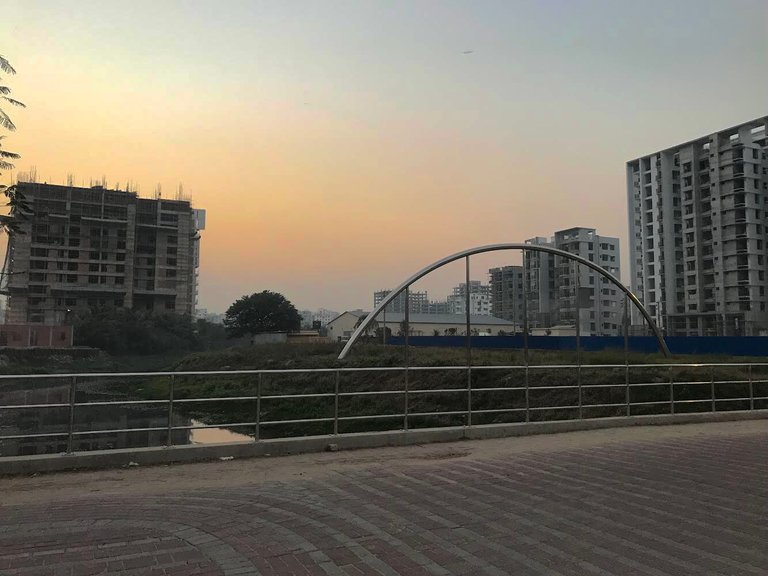 Time was moving further and with a beautiful turn of wind. Almost overlooking the Mehedi Mart nearby was this place, usually filled with cars too but had a brief moment to capture this.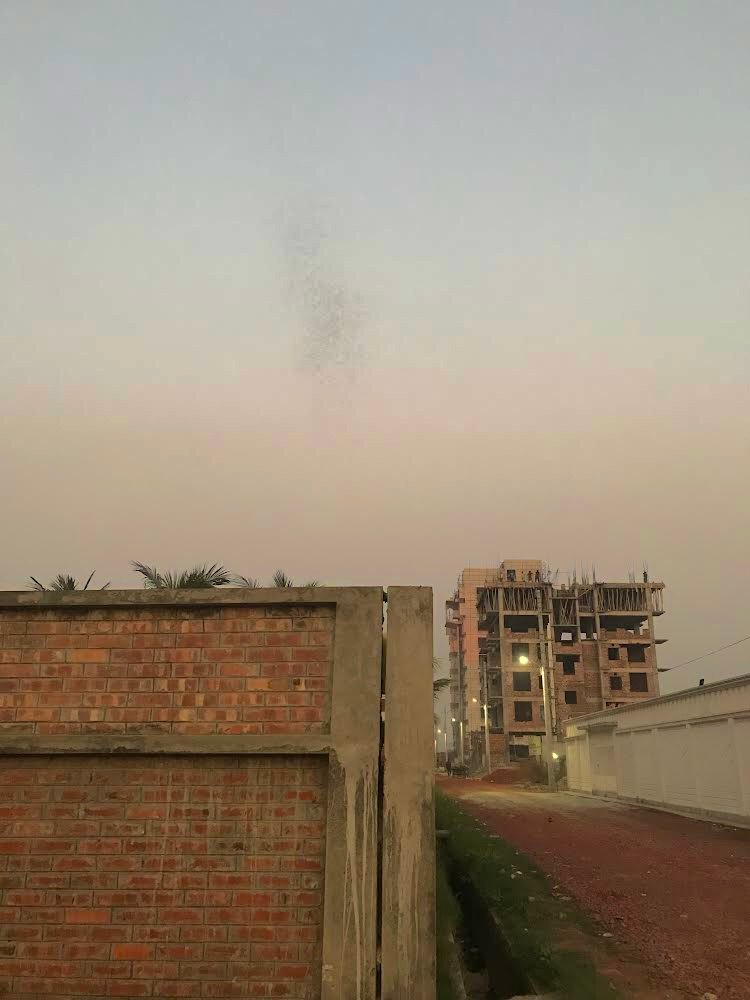 This was the worst part of my journey. All my night terrorisers banded together for an ultimate meeting. Yes, the conglomeration of mosquitos in plain sight. Very distinct, so much that even I caught it in the corner of my eye.
During my walks, I choose a certain music that gets my heart pumping; for more pace than I usually do I listened to, "Strong Will Continue" by Nas and Damian. I made a circuit and reached home before night time.
This marked the end of the walking journey. See you guys on the next one, till then goodbye and take care!
---
---