Middle Mountain Powder Day - Backcountry sled assisted skiing
When I say Powder Day what does that mean to you?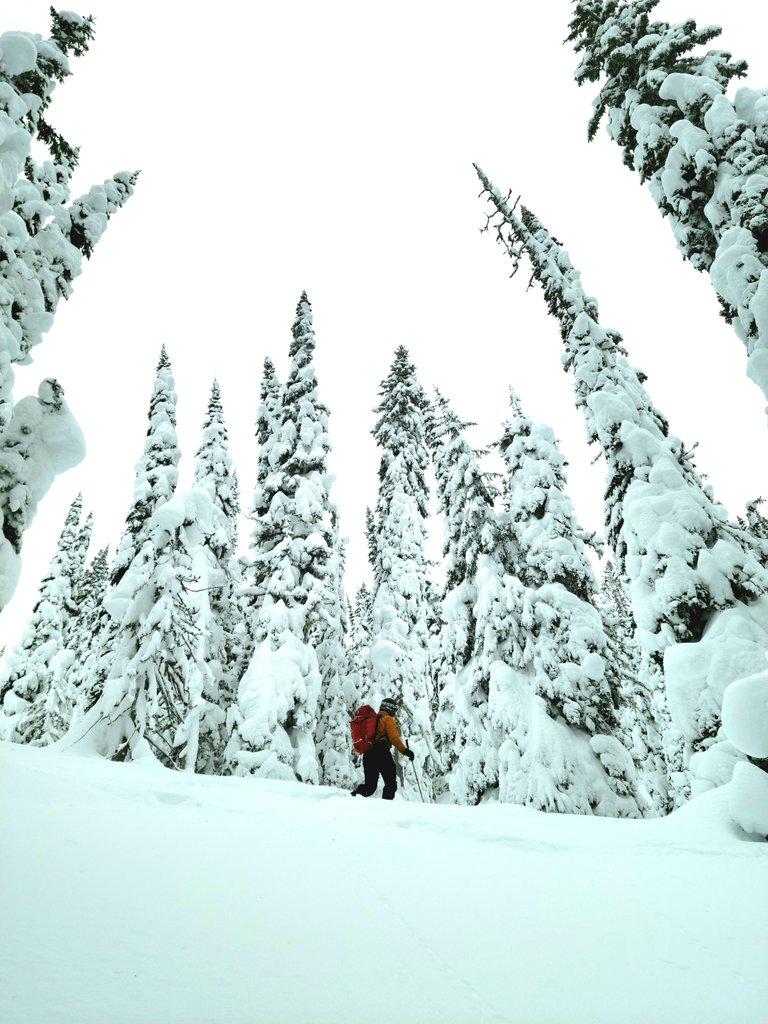 If you know then you will likely immediately flash back to a great pow day you've had.
If you don't know then you will be surprised when I say there is nothing in my life that compares to skiing perfect powder snow.
When the conditions line up like they have in the past couple weeks to deliver cold, light, fluffy powder snow I will cancel plans, call in sick and even choose skiing over sex.
The feel of gliding through this deep fluffy medium is indescribable and why we will go to such great lengths to experience it.
Here is how a day of sled assist skiing starts and ends.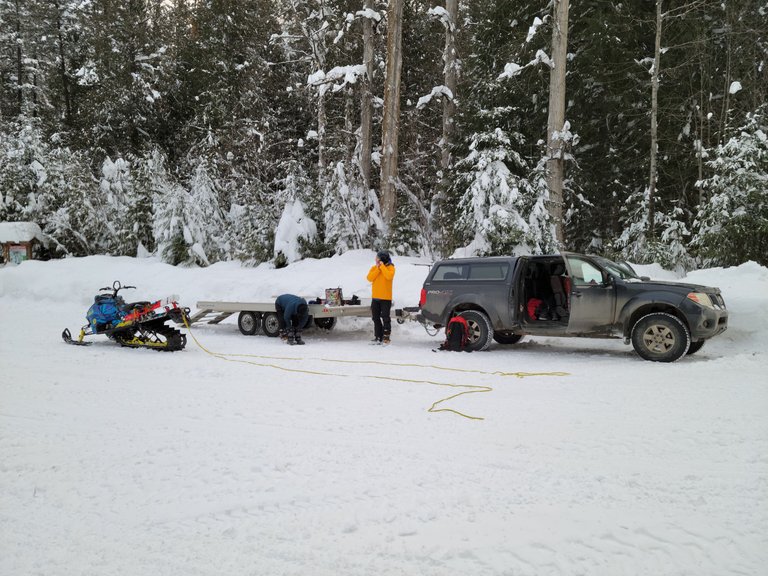 Getting ready in the parking lot
It is tough to get motivated and leave the truck when you are faced with cold temps and some miserable conditions getting to where you want to ski.
Today is began with a 13 km tow behind the sled at -20°c.
Towing in and out from the zone where we started to ski tour. This was recorded on the tow out because the way in was just too cold to film.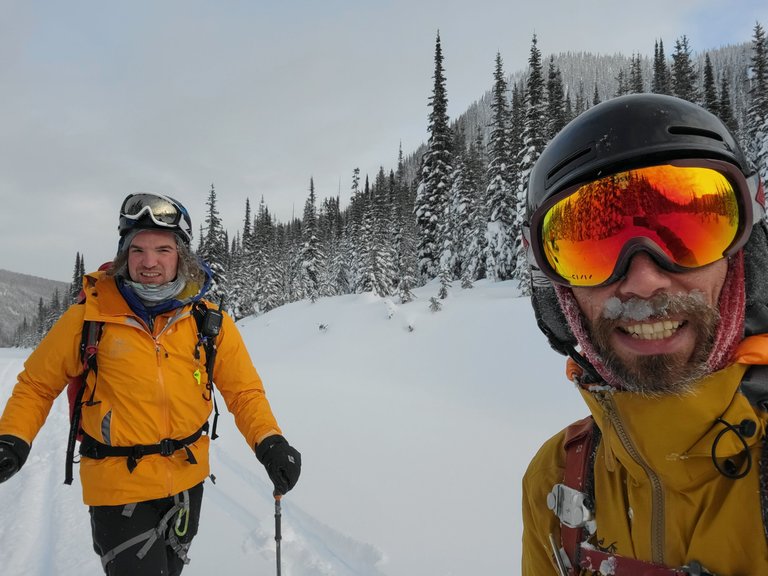 Brrrrrrr. My buddy and I after the tow in.
Nothing but frozen smiles when the tow is over. We quickly transition into uphill mode and take off several insulating layers we put on before the frigid tow in. Now we are earning our turns and shortly after we start uphill we will be toasty warm.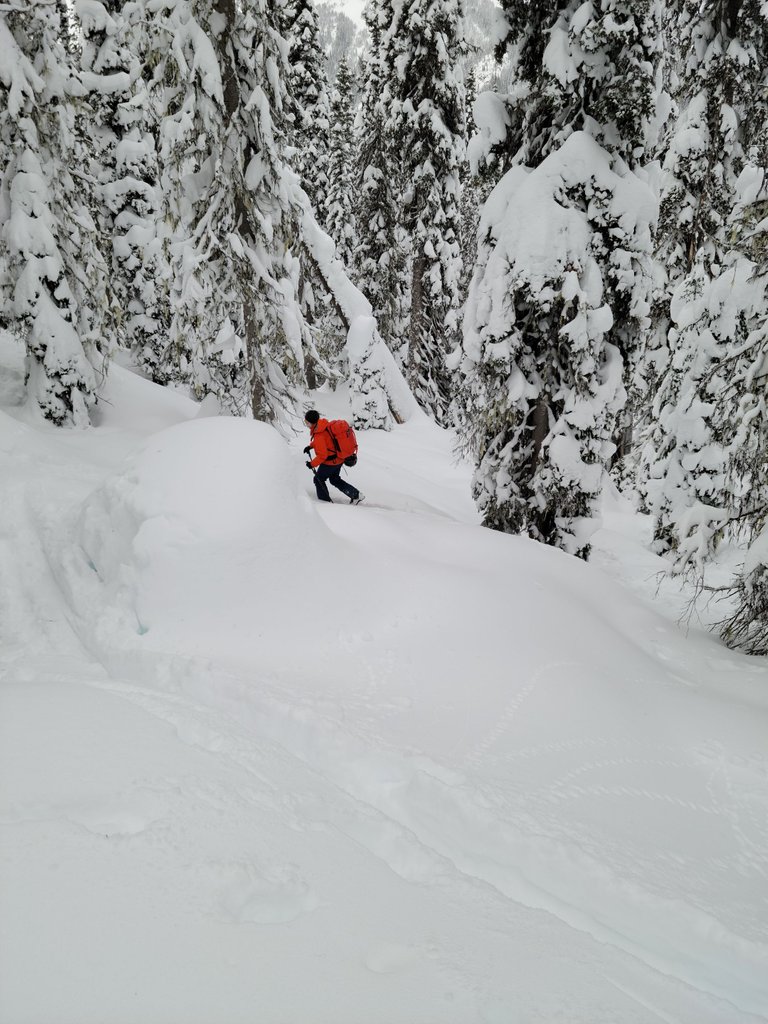 My brother climbing the track
Then we are in the calm stillness of the forest. There is no sound except the swoosh of our ski skins on the snow. We are the first ones here today so it is up to us to put in a track to the top. We trade off on breaking trail in 20" of snow. It is a lot of work but totally worth it.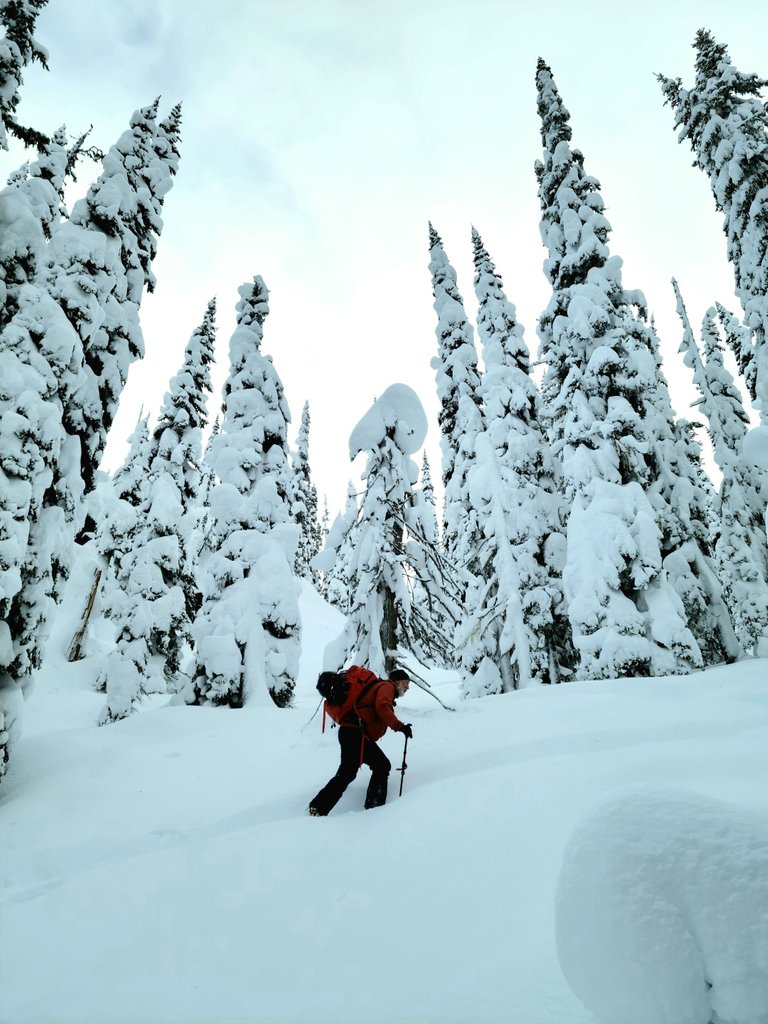 Those winter views 😍
We put our heads down and within an hour and a half we are nearing the top of Middle Mountain.
Time to ski down!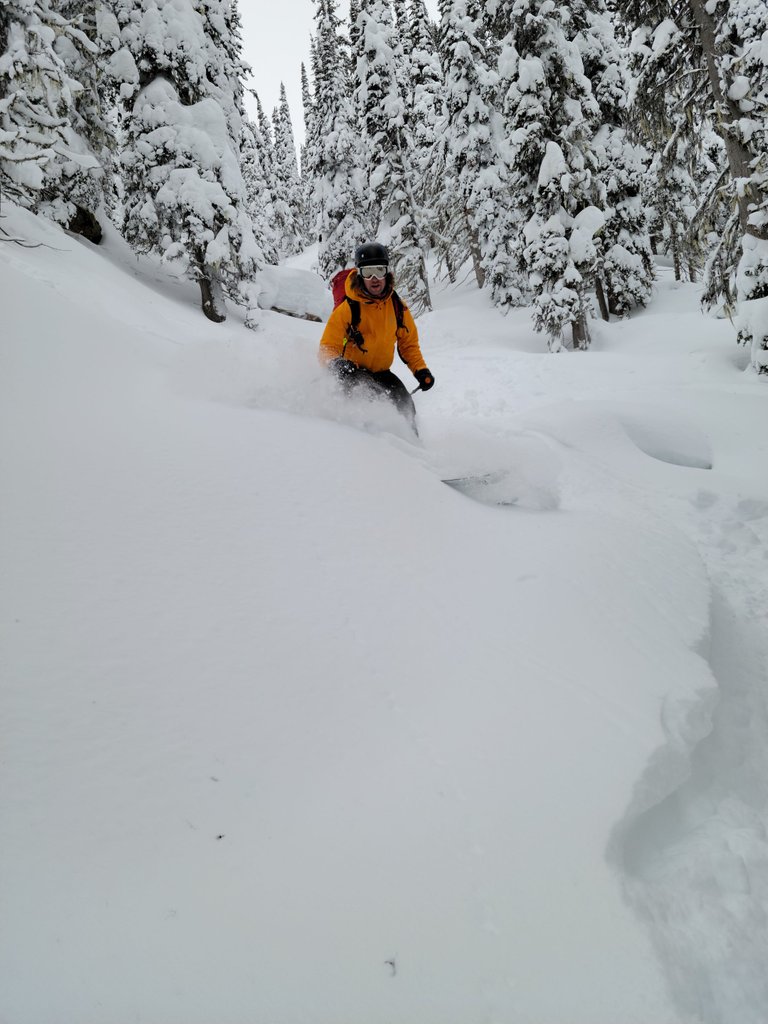 Deep fluffy powder
Here is a clip off my GoPro of me ripping up a steep creek bed.
When the snow is this perfect it is really easy to ski these steeps. The deep snow controls your speed and you can just turn the skis loose and enjoy the terrain. Planning a couple turns ahead and using little bumps and dips to catch some air or get a few face shots of snow.
After a couple runs it is time to return to the sled and start another 13 km tow back to the truck. Feeling tired but completely satisfied. All the suffering was totally worth it.
This is why all the early mornings, cold starts and late days are worth it. For a few dozen perfect turns.
~~
You can also check out what I am doing on other platforms:
Website
Instagram
Twitter
If you are into NFTs I am on...
OpenSea
Foundation
Tux
---
---