Winter Ski Camping in Caligata Park

This is the third winter that Jer, Lukas and I have been coming to Caligata park and we keep discovering more about this tiny pocket of wilderness.
Access:
The only practical way to access this are in winter is by snowmobile. The road isn't plowed and it is 15 km to the spot where we camped.
We started off with two of us towing behind my brothers machine with the skiff full of gear towing behind. Typically this works well but today the machine was overheating. It relies on snow blowing off the track for cooling and today it was frozen solid plus with us behind we had to stop a couple times in the first few KMs.
Luckily an acquaintance come up the trail behind us and offered to tow us in allowing by brother to lighten the load with just the skiff. When the snow is this hard the tow in is pretty sketchy.
Setting Up Camp:
First thing we do when we get to a suitable spot to camp is stomp out an area to set up the tents. Once we pack it down it sets up into a solid platform. Unlike in summer there is never a lumpy tent spot in winter unless you don't do a good job of stomping out a spot. Sometimes I will scrape some snow from the high spots to the lows spots with my skis to flatten it out.
Once we had the two tents set up we could set up the shelter for cooking. Even though we anticipated nice weather it is still winter and a sheltered area to cook and eat is a great moral booster.
Skiing:
This is why we are here. As much as I say I am there to get some pics, honestly, I am there for the skiing 100%. Any photos generated on this ski trip are merely a coincidence. Hahaha
The ski conditions have started to evolve into a more spring like snowpack. This usually means more stability so people are able to get up into the peaks and ski lines that are a little bolder than those we would choose mid winter.
Today we went to the north side of raft peak and managed to find excellent snow. A little tricky to climb but pure magic to ski down.
In the spring there tends to be a firm crust in the snow and then is gets several inches of fresh snow on top creating conditions called "Dust on Crust" which is a lot of fun to ski.
Photography:
I am always thinking like a photographer though and since the weather was pretty good I was able to shoot a bit of night sky stuff and some images of skiing. I was having knee issues so I turned that into a chance to sit back and capture shots I normally wouldn't get if I was skiing.
I am happy that we are moving into the time of year when doing this kind of ski trip is not as punishing. In December and January there is 16 hours of darkness and it makes camping in the mountains much tougher. Deeper cold, more storms, limited daylight all make it tough to get excited about heading out.
With spring right around the corner it is time to start getting out to camp, ski and create pretty pictures.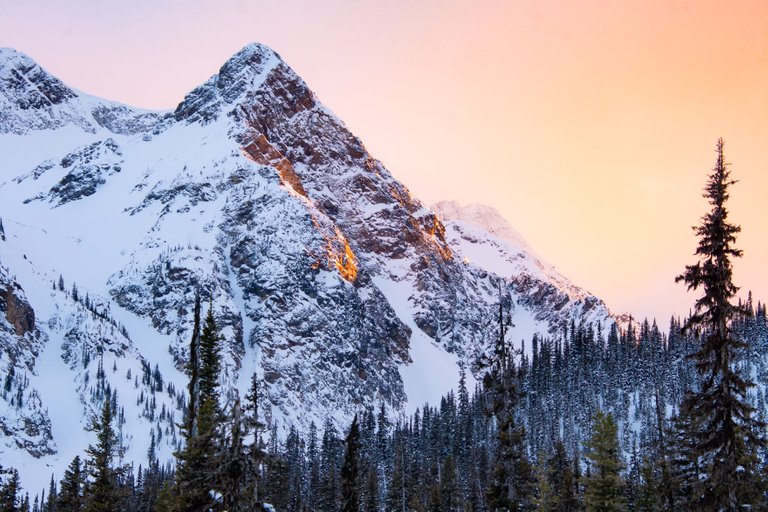 ~~
You can also check out what I am doing on other platforms:
Website
Instagram
Twitter
If you are into NFTs I am on...
OpenSea
Foundation
Tux
---
---