We Won't Improve if Still Being Driven by Greedy Oldies
From a few days ago Indonesian football space has been rocked by some greedy useless oldies but still has so much power. As I mentioned in my previous post that there needs a great revolution in the Indonesian Football Association if we really need to have a great team.
The association has been filled with politicians, corrupt people, or just simply a lot of incompetent people. There has been so much controversy linked to the people in association, match-fixing corruption, and most of them enjoy their position even though they have never shown a good performance.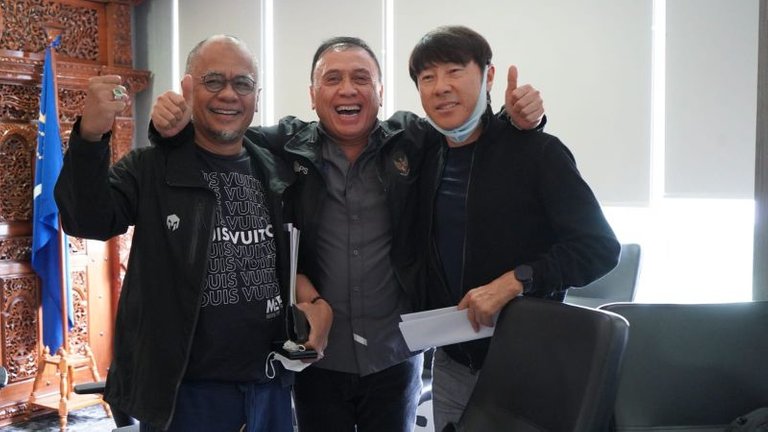 the greedy oldies on the left
The latest comes from one of the member Executive committees of the association Haruna Soemitro. He condemns Shin Tae Yong the coach of the Indonesian football team who manages to build a good team of young players.
He said that Shin Tae Yong was just another failed coach, just like the other coach before him. He also said that the process is useless without good results.




source
His comment resulted in a huge critic toward the association and himself. The public even throw #harunaout hashtag across social media. They disagree with his statement, they even bring out the fact that Haruna was linked to match-fixing scandals.
But the problem is that these guys have no intention to do self introspections because they have been in the association long enough and yet there has been no development or achievement that they made. Yet surprisingly dare to say someone who actually brings a lot of improvement as a failed coach.
Until we can get rid of these greedy oldies and replace them with fresh and decent people who really want to improve our football team, it is hard for Indonesia to have a good team despite huge populations.
---
---