Día de Combinación de dinámico |Day Dynamic combination [ESP | ENG]

Día de dinámico
Dynamic Day
---
---
---
Compartir
Share
---
Bueno amigos este día practique distintas variaciones de dinámico que tenia tiempo sin hacer también combine nuevos trucos dinámico también como tenia mucho tiempo sin a ser dinámicos con mis compañeros y me puse una meta practicar para mi próxima competencia combinado dinámicos con mi compañero.
Well friends this day I practiced different variations of dynamic that I had time without doing also combine new dynamic tricks also as I had a long time without to be dynamic with my partners and I set a goal to practice for my next competition combined dynamic with my partner.
---
| Fotos de dinámico | Photos of dynamic |
| --- | --- |
| | |
| | |
| | |
| | |
---
Combinación de dinámico
Dynamic combination
---
La combinación de dinámico es cuando combina el movimiento con tu fuerza es decir cuando hacer un giros dinámico tienes que meterle fuerza para seguir combinado trucos dinámicos y siempre tienes que intentar combinaciones nuevas y llamativas .
The combination of dynamic is when you combine the movement with your strength, i.e. when doing a dynamic turn you have to put strength to keep combining dynamic tricks and you always have to try new and striking combinations.
---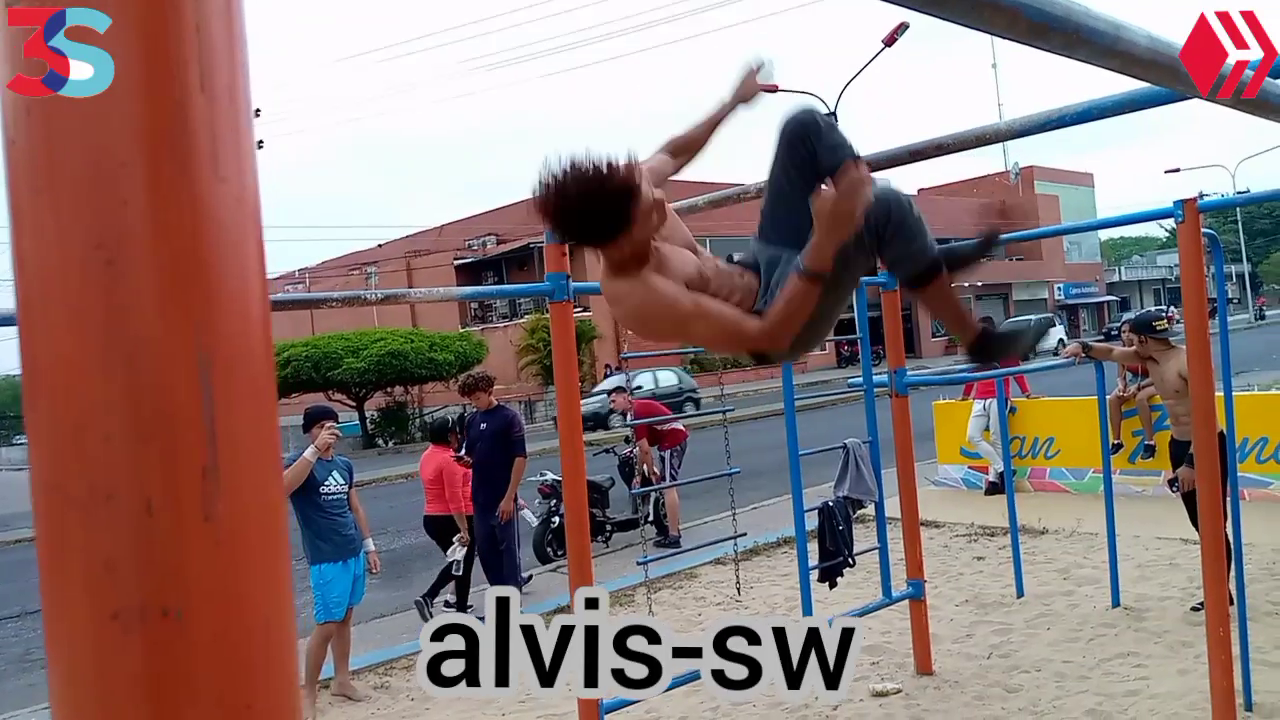 ---
Experiencia del día
Experience of the day
---
Me motive mucho por que estaba Asiendo dinámico con mi compañero de entrenamiento hay ellos me motivaron hacer combinaciones de dinámico nuevas gracia a esa motivación fui mas sencillo hacer combinaciones nuevas.
I was very motivated because I was doing dynamic with my training partner and they motivated me to make new dynamic combinations. Thanks to that motivation it was easier to make new combinations.
---
| Fotos de dinámico | Photos of dynamic |
| --- | --- |
| | |
| | |
| | |
---
Con mucho cariño les traje esta día de dinámicos y combinaciones de dinámico espero que les guste y les sirva de motivación.
With much affection I brought you this day of dynamics and combinations of dynamic I hope you like it and serve as motivation.
---
---
''Gracias por ver esta publicación con mucho cariño para ustedes amigos de hive espero que les guste , nos vemos en una próxima publicación''
''Thanks for watching this post with much love for you hive friends I hope you like it, see you in a next post.''
---
***
| Créditos | Credits |
| --- | --- |
| Cámara | Camera |
| @jisus-swyc | @jisus-swyc |
| Musicalización La musica usada en la intro del video esta libre de derechos de autor | Music The music used in the intro of the video is copyright free |
| Alvis Orozco - Creando Contenido de Calidad | Alvis Orozco - Creating Quality Content |
| --- | --- |
| Gracias por leer mi publicación | Thanks for reading my post |
| --- | --- |
| Gracias por ver mi video | Thank you for watching my video |
| --- | --- |
| ¿Quieres saber más de mí? | ¿Want to know more about me? |
| --- | --- |
***
@alvis-sw - Creador de Contenido Original
@alvis-sw - Original Content Creator
Sport is the best way to live life


---
---
---
---